Winter tends to be the time of year we hunker down, add another layer of blankets, another log to the fire, and plan to mostly just ride it out until it warms up.
But cooler temps are no excuse to put your romance on the back burner.
Winter date night ideas in Oklahoma City are fun, creative, (often) in doors, and can usually be done in the other seasons, too.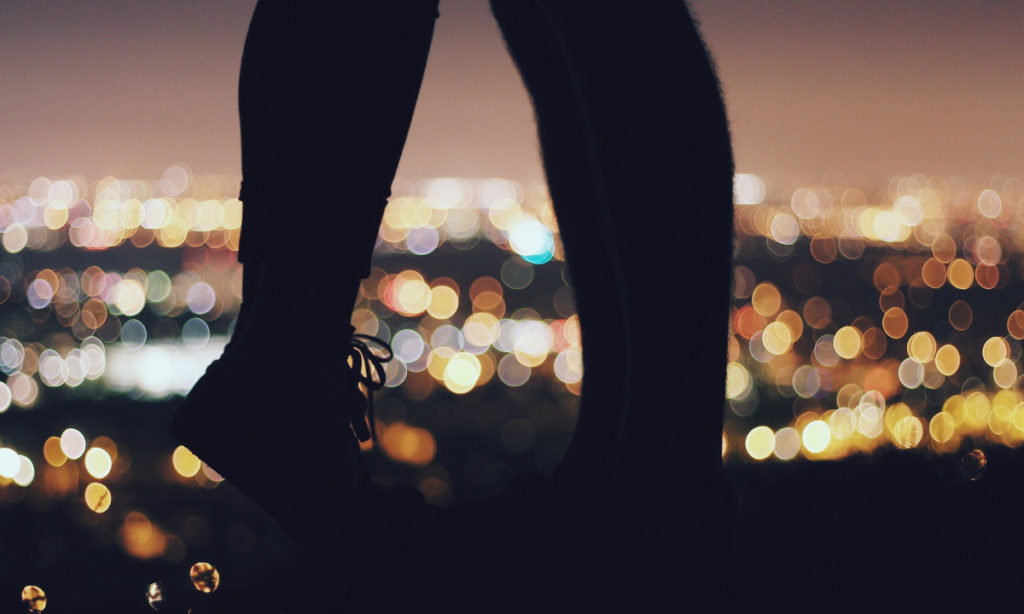 Winter Date Night Ideas in Oklahoma City
Ball Room Dancing
Ever wanted to go dancing but didn't know how or thought it was too expensive? At the Ballroom Dance Club of Oklahoma City every Friday night you can get lessons and participate in an open dance floor. And all for just $5.
2nd Friday Art Walk
All year long, Downtown Norman turns into an open air art show the 2nd Friday of each month. Featuring local artists, musicians, poets, and artisans, you won't want to miss out on the ever-changing experience that is the 2nd Friday Art Walk in Norman.
Live! on the Plaza
Featuring local artists, artisans, food vendors, and more, Live! on the Plaza is the Plaza District's event going on every second Friday of the month, rain or shine.
Paint N Cheers
At Paint N Cheers, any skill level of artist from beginning novice to the more experienced will get a lesson in acryllic painting, all in the relaxed atmosphere of friends.
OKC Improv
Whether you're looking to take in a performance or start attending a class, the OKC Improv center is a great way to laugh till it hurts.
Pole Position Raceway
If you have a competitive streak, try taking it out on the race track at Pole Position Raceway, where you can race go karts.
Carpenter Square Theater
Featuring the talents of OKC locals, the Carpenter Square Theater runs great shows all season long!
National Cowboy and Western Heritage Museum
Whether you're a little bit – or a whole heck of a lot – country, you'll love seeing where the West begins at the National Cowboy and Western Heritage Museum. You'll love exploring the Old West like never before!
The Overholser Mansion
The first mansion in OKC, the Overholser Mansion is pristinely maintained to give you a glimpse straight into history. You can step right into the early 1900s when you walk through the door.
Museum of Osteology
With over 300 skeletons, the Museum of Osteology offers you the opportunity to explore many different kinds of skeletons and animal fossils all in one place.
Wormy Dog Saloon
If live music is your thing, check out the Worky Dog Saloon where live music is a staple every weekend.
Rodeo Opry
And if you're looking for live music, specifically in the country or gospel varieties, be sure to check out the Rodeo Opry.
Michael Murphy's Dueling Pianos
A request driven, live music event awaits you at Michael Murphy's Dueling Pianos. You pick the songs, sing along, and get to hear some roasts along the way.
Oklahoma City Museum of Art
With art in all kinds of mediums including the classics – oils, pastels, mixed, etc – you can also catch films, lecturers, and yoga classes at OKCMOA.
American Banjo Museum
Discover the wonder that is the banjo at the American Banjo Museum where you can see over 400 instruments, recordings, films, and more as the ever-growing exhibit promises to chronicle the on-going banjo history.
Riverwind Casino
If you'd like to try your luck and see if you can hit the jackpot, you'll love a night out at Riverwind Casino.
Science Museum Oklahoma
Maybe you're more of a hands-on experience kind of person? Then the Science Museum Oklahoma is just the place for you with lots of exhibits to keep your brain juices flowing.
Bricktown Brewery
Good food and great beer are a great way to Winter date night. Bricktown Brewery has a amazing tastes on tap to make this a great night out.
Put a Cork In It
Another Bricktown experience, Put a Cork In It is a a great place to have a tasting and plan your next adventure.
Canadian River Winery
If you're looking for strictly Oklahoma wines, you'll definitely want to check out Canadian River Winery and their award winning Chocolate wine.
(Looking for more great wineries in OKC area? Check out these 3!)
Full Circle Bookstore
The largest independent bookstore in Oklahoma, Full Circle Bookstore, will have you oo-ing and ah-ing as you cozy up to find some new reading material.
Roxy's Ice Cream Social
Summer is usually when you scream "ice cream", but with seasonal flavors that include vegan options, Roxy's Ice Cream Social is the right treat all year long.
University of Oklahoma Sports
Whether you're a Sooner Super Fan or looking to catch a game, University of Oklahoma sports have got you covered.
Weitzenhoffer Family College of Fine Arts
Dance, drama, music, and musical theater are calling from Weitzenhoffer Family College of Fine Arts at OU – and you definitely don't want to miss it!
Sooner Theatre
Local talent and national musicians, paired with gorgeous architecture, make the Sooner Theatre a must-see.
Sam Noble Museum
Natural history is interesting and beautiful and you can get a great dose of it at the Sam Noble Museum.
Fred Jones Jr Art Museum
An impressive collection of French impressionism, among other great collections and exhibits, is calling you from the Fred Jones Jr Museum of Art.
Oklahoma Historical Society
Designed to showcase the uniqueness that is Oklahoma, the Oklahoma Historical Society is a masterpiece of both history and beauty.
Grab a Cup of Coffee
A cold winter night calls for a hot cup of coffee. These are 5 great places to have a cup of coffee in Norman.
Romantic Restaurants in OKC
Wondering where to get a romantic atmosphere and delicious bite to eat for your winter date night in OKC? Check out the 12 Best Romantic Restaurants in OKC.
Romantic Restaurants in Norman
Don't miss out on experiencing one of the 12 best restaurants in Norman for your winter date night.
Want to take your winter date night up a notch?
Plan a romantic getaway at a gorgeous bed and breakfast, where you can snuggle up in front of a roaring fire, soak in a tub built for two, have a glass of wine, homemade cookies, and a gourmet breakfast. We'd love to have you stay with us at the Montford Inn and Cottages. Check out our rooms and availability and start planning your winter date night in OKC right now!