So you're getting ready to take and leave your child on the University of Oklahoma campus for a new school year. There's a lot your child has to learn over the next couple semesters on campus. Not only in classes but in dorm life and finding their way around campus.
But you know, you have some things to learn too. You want to rock being a Boomer Sooner parent. You want to make sure you have the right gear, know where the best coffee and treats are, and get tickets to the events you and your student are wanting to see.
So instead of you spending a bunch of time searching and a lot of trial and error, we have a list to help you rock being a Boomer Sooner parent.
Get our free ebook guide to the best things to do in Norman and OKC. The best activities, restaurants, museums, events, views, and much more!
Click here to request the guide.
5 Things You Need to Know to Rock Being a Sooner Parent
1. Get the Gear
You've got to be able to support the crimson and cream. And not just on campus, but in your every day life. If you are alumni, you probably have a few things in your closet. But you want to make sure you update to parental gear.
We recommend a great new t-shirt for the warm weather, and a hoodie or jacket for when it cools down. Then, grab a mug or a license plate cover to support the Sooners every day.
Balfour of Norman is a great local store, serving the OU community for more than 30 years. They have all kinds of amazing gear and are definitely Crimson Proud.
2. Coffee and Treats
We all know your student will need a little caffeine or sugar boost to make it through most days. And you know that you're going to want to take them for a special treat when you're in town to visit.
And the closer to campus, the better. Grabbing that fix on the way to or from class or study group is icing on the cake – or possibly the cupcake, in this case.
At Crimson and Whipped Cream, you can get your caffeine fix and satisfy your sweet tooth at the same time. Everything is homemade by in-house Pastry Chef Ashley. You can even follow Chef Ashley on instagram (@crimsonbakery) for daily specials, making you especially in the know.
3. Tickets
Maybe you're a big sports fan, or maybe you really enjoy the performing arts. And maybe you just want to experience a little bit of everything that OU has to offer.
Whatever your motivation, you'll need tickets to the can't miss events on campus.
You can check out Sooner Sports for the full athletic schedule – every sport from football to gymnastics – and even buy tickets online.
Be sure to check out the College of Fine Arts Events Calendar where you can see a full schedule as well.
And to see all of the university events, check out the Oklahoma University Events Calendar.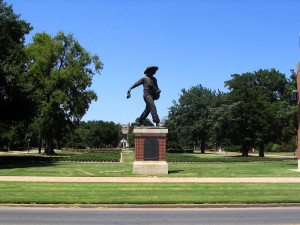 4. #boomersoonerselfie
Grab your Selfie Stick and head out with your student to get some great selfies on campus. You'll love posting them to Facebook, Instagram, and Twitter. Don't forget to include some hashtags – it's a great way to find some new friends who are doing the same things as you.
Take a selfie with you, your student and:
the seed sower statue on the South oval
the shrubs or flowers frown or shaped into the OU logo
in their dorm room (extra points if you can get the roomie involved)
with a body-painted Boomer Sooner fan
5. Stay Close to Campus
Whenever you're in town to visit your student, you'll want to make sure you're close to the action. Just blocks from the OU campus is the Montford Inn and Cottages.
This amazing bed and breakfast will give you an experience a hotel can't – over the delicious gourmet breakfast or homemade afternoon snacks, you'll have the opportunity to talk with the innkeepers and get insider information on Norman. Any question you can think of about the area, they'll do their best to answer, with personal experience.
Get our free ebook guide to the best things to do in Norman and OKC. The best activities, restaurants, museums, events, views, and much more!
Click here to request the guide.
Now you're ready to rock being a Boomer Sooner parent. And we can't wait to see you!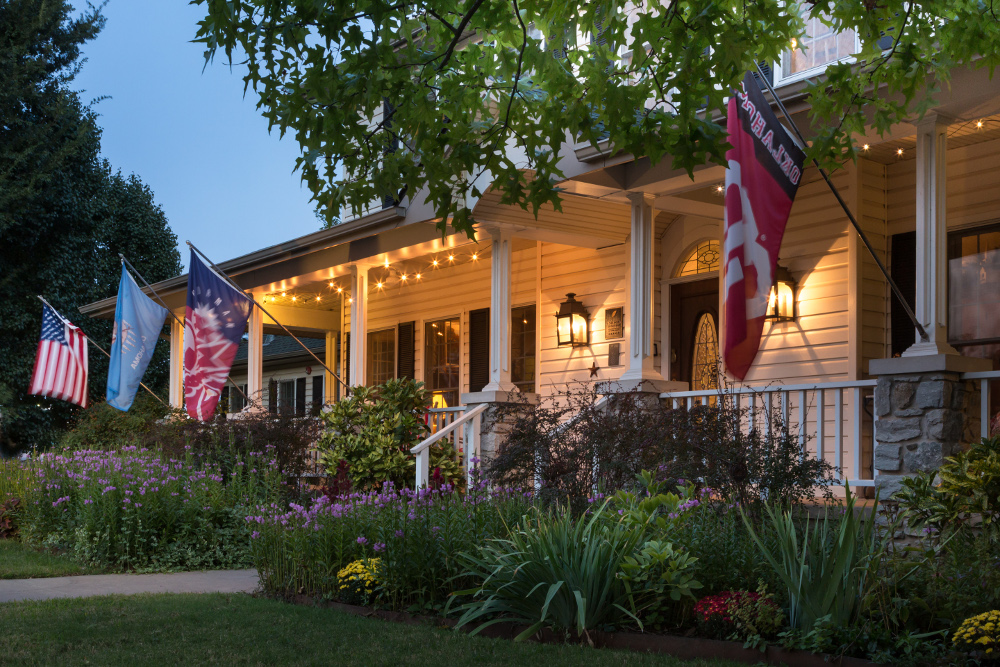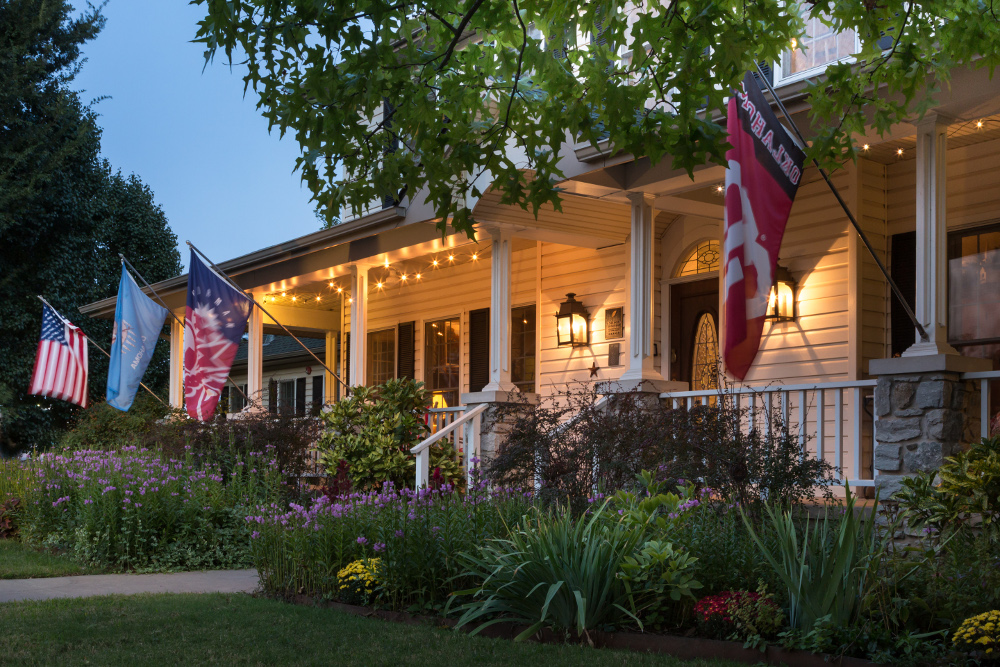 Photo by Majdan on Flickr.