Oklahoma has an amazing travel opportunity called Adventure Road. Adventure Road is a stretch along I-35 that covers 130 miles of Oklahoma from tip to tail. It's not only a great route for a road trip with about 200 destinations of things to do along I-35 in Oklahoma, it's a great way to experience the natural beauty awaiting you around every corner.
So if you're ready to road trip Oklahoma, we developed a one day trip that starts and ends in Norman – A great one-day Oklahoma Road Trip Itinerary – an opportunity for our guests to experience the marvels of Oklahoma, all while driving a very doable 200 miles – about 3.5 total hours over the course of one day. It is our hope that our friends, community, and guests will enjoy seeing some fun stops along the Adventure Road.
Get our free ebook guide to the best things to do in Norman and OKC. The best activities, restaurants, museums, events, views, and much more!
Click here to request the guide.
Start your day with a great breakfast at the Montford Inn. It won't just tickle your taste buds with its yumminess, it's sure to fill you and fuel you up as your prepare for the day's adventures.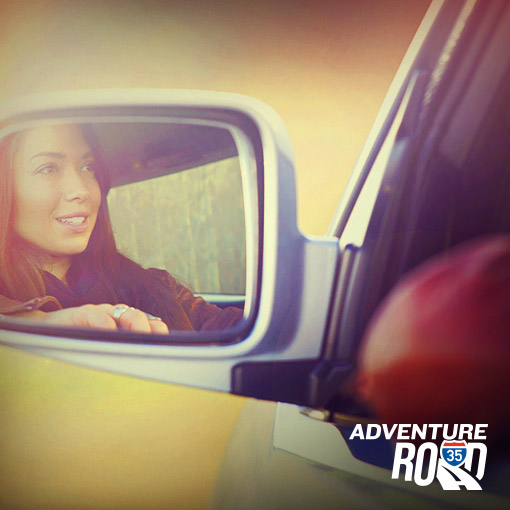 First stop: Ardmore Emporium. Ardmore Emporium has an amazing selection of unique and one-of-a-kind antiques, collectibles, and home furnishings. The vendors have an amazing selection that is always changing. You won't want to miss winding your way through all of the choices and seeing if anything strikes your fancy.
Next, you'll be ready to get your blood pumping with adrenaline at Cross Bar Ranch. Cross Bar offers ATV rentals through the Arbuckle Mountains. You can rent by the hour and hit the trail that's just right for your experience level.
We know your tummies will be rumblin' after that adventure, so we recommend a stop at the Arbuckle Mountain Fried Pie. Arbuckle Fried Pies offers savory and sweet options, perfect for a complete lunch or just a snack. Dozens of pies are made every day continuing the cowboy tradition starting back in the 1800s.
Enjoy the mountain scenery of the beautiful Arbuckle Mountains as you drive through. Then, you can enjoy a fantastic view of chocolates being made at Bedre Fine Chocolate. The new production facility at Bedre opened in 2012 and allows for the chocolate making process to be taken up a notch – from year-round gift boxes, to wholesale chocolates, and even specialty labels.
From there, hop in your car and head to Oklahoma City. Nothing works up an appetite for dinner like gaining some knowledge and that what's in store for you at the Museum of Osteology. The largest private collection of all kinds of vertebrate skeletons can be found at the Museum of Osteology.
Then you can dine at the amazing Viceroy Grille for dinner. This amazing restaurant is decorated in art deco and makes it not only appealing for the tummy but also for the eye.
And after dinner, you can settle into the Red Piano Lounge. The Red Piano Lounge has a classy red Baby Grand and features live jazz in its vintage and glamorous atmosphere.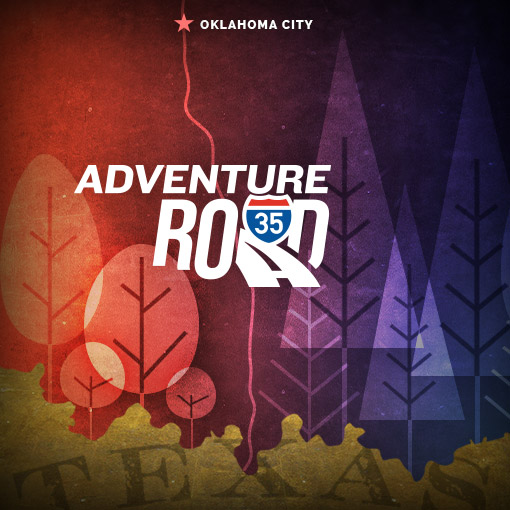 When you're ready to call it a night from your road trip Oklahoma, the Montford Inn will be ready to welcome you back to a cozy and relaxing room, where you can get a great night's rest.
Also, be sure to check out the Adventure Road website, where you can check out other road trip itineraries and lots of other GREAT destinations across Oklahoma.
(And here's the map for The One-Day Road Oklahoma Road Trip, ready for you to print and go!)
Get our free ebook guide to the best things to do in Norman and OKC. The best activities, restaurants, museums, events, views, and much more!
Click here to request the guide.