Are you craving some time in the great outdoors, with your sweetie by your side, ready to tackle an adventure shoulder-to-shoulder, just like you tackle the world?
This ULTIMATE list of outdoor romantic activities OKC should help you find just the right fit for your adventure, skill, and determination levels.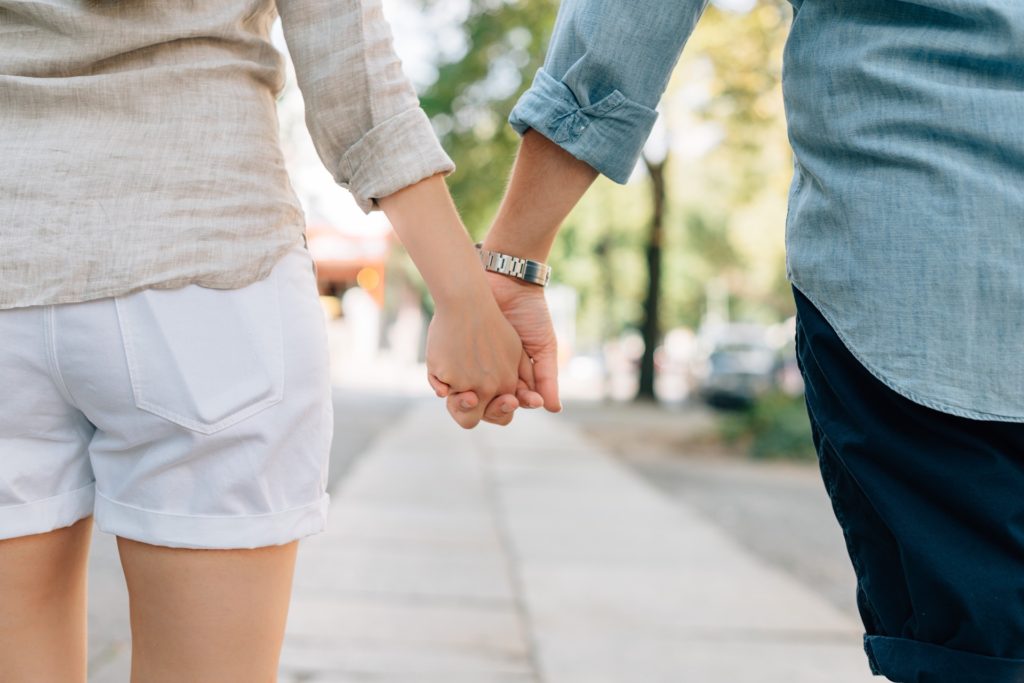 The ULTIMATE List of Outdoor Romantic Activities – OKC
OKC Zoo
People often think of zoos as child's play. But the OKC zoo is anything but! The animals and the botanical gardens combine to offer an experience that's great, even for the refined adult palette.
Bricktown Bike Bar
No ultimate list of outdoor romantic activities – OKC would be complete without including the Bricktown Bike Bar. This one requires a group or 6-16 but is a great way to get around the city and check out a few different bars along the way.
Bricktown Water Taxi
Maybe you're looking for a less active outdoor activity to explore Bricktown. Check out the Bricktown Water Taxi. The water taxi runs a regular service like a bus with stops at points of interest along the water in Bricktown. Or you can hop on and take a round trip which lasts about 40 minutes.
Boathouse District and Riversports Rapids & Adventures
Looking for some thrilling romance? Think Riversports Rapids & Adventures in the Boathouse District for white water rafting, a sky bridge, a swing out over the lake, kayaking, and so much more. There are so many options you could spend a couple of days just trying everything here!
Flat Tide SUP
If you want to be out on the water but in a set-your-own-pace kind of style, Flat Tide SUP is a great fit. Stand Up Paddle boarding is easy for any skill level and gets you out on the water.
Oklahoma River Cruises
The Oklahoma River is famous for the watersports but the water itself, and the wildlife and scenery it brings with it are just as special. Hop on an Oklahoma River Cruise for a great way to explore the water.
Catch a Game
From the Bricktown Ballpark, home of Triple A Minor League Dodgers (part of the LA Dogers system), to the University of Oklahoma Sooners sports, like football, baseball, softball, golf, cross country, tennis, track and field, and rowing are all great outdoor activities.
Lake Fun
There are GREAT lakes to experience in OKC. Lake Hefner and Lake Thunderbird both offer the allures of lake life – gorgeous sunsets, trails, boats, and beauty. (Check out our favorite things about Lake Thunderbird!)
Parks A-Plenty
There are outdoor parks a-plenty in OKC. It might seem like an overwhelming choice but it means there's something for everyone. Andrew's Park in Norman will not disappoint and Will Roger's in OKC is another great one. (Here's a full list in OKC and Norman.)
Outdoor Concerts
Enjoy the outdoor air and get your toes tapping with great tunes to go along with it. Jazz in June and the Summer Breeze Concert series will fill your heart with music.
Amazing Art-portunities
Looking for a night out, enjoying the weather of each season, while also taking in a talented and interesting art scene? The 2nd Friday Art Walk is a great outdoor romantic activity – OKC.
Amusement Parks
Spend the day at Frontier City riding roller coasters, eating classic carnival food, and even a couple of water rides.
Golf
Classic and classy, head out to the greens to try your luck on each fairway. These are the best golf courses in the OKC area.
Getting out and doing something outdoor, full of adventure or exploring as a couple is a great way to spend time together as a couple. Another great way to spend time together as a couple? With a romantic night at the Montford Inn and Cottages in beautiful Norman, OK. Just blocks from campus if you're taking in a game and a short drive from OKC, Montford will be the perfect cherry on top of an already romantic adventure. Soak away any stiff muscles in a jacuzzi tub and fuel up for the day with a delicious breakfast. We would love to be a part of your romantic adventure.
Get our free ebook guide to the best things to do in Norman and OKC. The best activities, restaurants, museums, events, views, and much more!
Click here to request the guide.