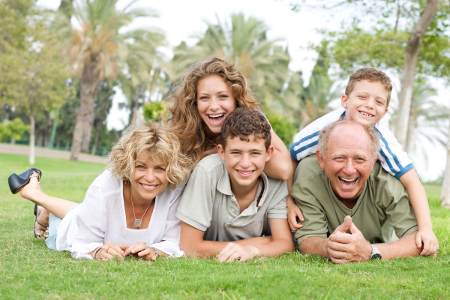 Family Reunions are one of the great traditions of summer. Gathering family together to spend time, to reminisce, and to reconnect is one of the heralds of the extended family. Family reunions in Oklahoma City are a perfect opportunity to do just that.
Where To Stay in the Area

The Montford Inn is a great place to host everyone for the family reunion. With ten cozy rooms and 6 private cottages, there is a place for everyone and everybody can have their own space. And being located in the heart of Norman means we're a short 20 minutes drive to much of Oklahoma City.
Get our free ebook guide to the best things to do in Norman and OKC. The best activities, restaurants, museums, events, views, and much more!
Click here to request the guide.
Both the joy and the challenge of a family reunion is finding a place for the out of town family to stay. Family reunions mean families coming in all shapes and sizes. We're sure we can find a match for people's needs and the rooms we have to offer.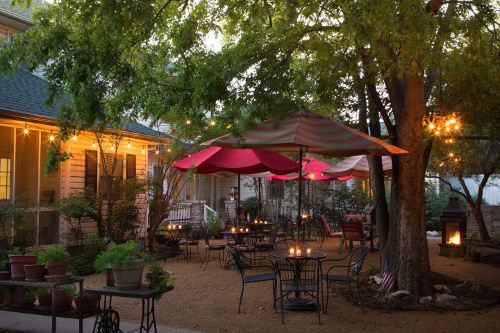 At the Montford Inn, our innkeepers have noticed how much families enjoy talking and being together over breakfast and during afternoon refreshments. It really enhances the experience to be staying in the same place but having space of your own.
Where To Play in Oklahoma City and Norman

Family activities are the name of the game when you're planning a reunion. Family fun needs to appeal to all ages! Oklahoma City family reunion activities are awesome and have so many choices.
If you have an adventurous crew, be sure to check out The Boathouse District and Riversport Adventures. From a giant swing that goes out over the river to a multi-level challenge course, and more, your adventure-ready crew will love The Boathouse District. Passes are good for two consecutive days so you'll have a chance to explore everything The Boathouse District has to offer.
Maybe you prefer a little closer-to-the-ground fun. Celebration Station has mini golf, go karts, bumper boats, and an arcade. Family members can chose their fancy or you can create an awesome tournament combining scoring from different events and gaining some family unit pride. However you choose to play, Celebration Station has got you covered.
Always a classic in Norman, you can enjoy a great game of bowling at the Sooner Bowling Center. From novice to pro, family fun has been spelled for decades b-o-w-l-i-n-g.
Fun for all ages is Frontier City. With thrill, family, kids, and water rides, there's no doubt you'll find something for everyone all the way from the youngest to the oldest. There's also shows and great food. Definitely a recipe for family fun!
A crowd-pleaser if ever there was one is the Oklahoma City Zoo. The animal exhibits are out of this world. There is even a baby elephant, Achara, a really special treat.
We also invite you to sign up for our Free Visitor's Guide, which will help you get your planning process off to a great start.
Where To Eat in the Oklahoma City Area

If finger-licking BBQ is what makes your taste buds tingle, check out Ray's Smokehouse BBQ. With a motto like "Ribs so tender, you won't need teeth" even the youngest members of the family can enjoy some BBQ.
Ozzie's Diner is the all-around American diner experience. They have even been known to have their share of celebrity sightings.
For the best burgers in town, be sure to check out The Garage. With veggie, beef, and bison options, you'll find something for everyone.
If you need to catch a meal while out and about in Oklahoma City, check out The Heat Pizza, which specializes in Chicago-style pizza. There's also the Cattleman's Steakhouse, which is the longest continually operated restaurant in Oklahoma (and definitely has more than its fair share of celebrity sightings as well).
In the Norman area, one of our favorite restaurants is Legend's. Legend's has been a staple in the Norman community for more than 40 years. Check out some of their recent creations on Instagram.
Where To Fly – The Oklahoma City Airport
The Will Rogers Airport, located just outside of Oklahoma City, is the closest airport for servicing both Oklahoma City and Norman. Rental cars are also available to help with transportation.
What Other Family Reunion Guests Have Said

We first stayed at the Montford about 10 years ago for a family reunion in Oklahoma City. It was the perfect venue for our family gathering. Everyone, even the most pickiest of our family members, loved it. Since then, we make it a point to always stay here when we are in town to visit relatives. It is an absolute jewel of a B&B. The rooms and cottages are lovely. It feels like our home away from home. We usually stay in one of the cottages. It is such a pleasure to sit in the rockers on the front porch and enjoy a glass of wine in the evening. The B&B owners are such wonderful hosts. They go out of their way to accommodate any wish we may have. The breakfasts are a culinary delight. I cannot think of enough praises to give this place. We will be back in Norman next month and look forward to another stay at our "home away from home". Highly Recommended. – Kathy, Texas
The Montford Inn is a great place for a family reunions in Oklahoma City. We look forward to seeing you this summer!