Are you planning a romantic evening? We know how important the details can be – from what you'll wear, to knowing what are the best romantic restaurants in Norman OK, to having a plan for after dinner. We're here to help you plan a night you'll never forget…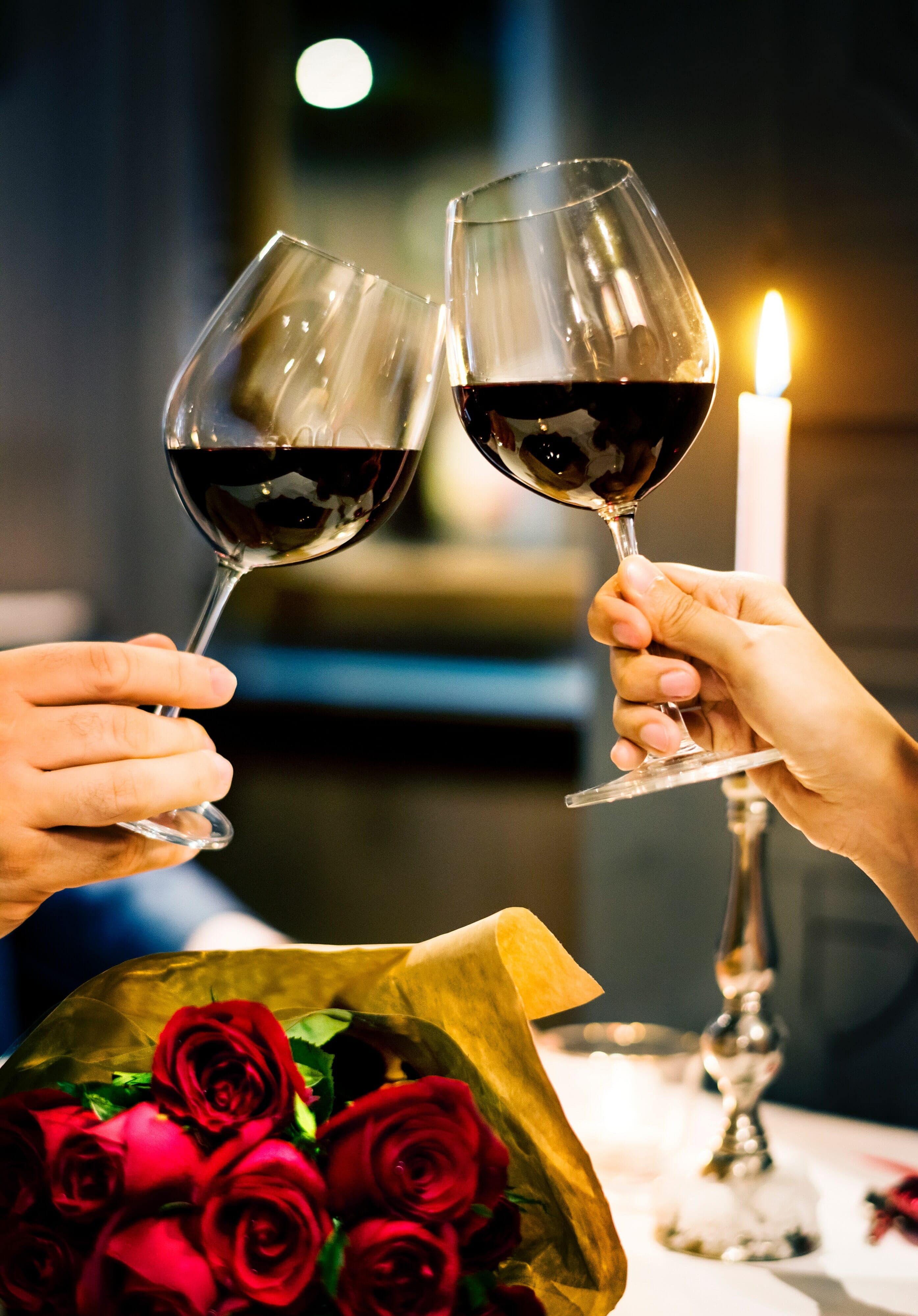 Picture a romantic night near OKC with your other half. From what you're wearing, to what you're eating, and everything in between, it's the little extras that take the night from good to great, from lovely to absolutely romantic, from memorable to unforgettable.
Get our free ebook guide to the best things to do in Norman and OKC. The best activities, restaurants, museums, events, views, and much more!
Click here to request the guide.
Best Romantic Restaurants in Norman OK
Making the right choice when it comes to where and what you'll eat is one of those little details you want to pay special attention to. That's why we've done the leg work of gathering a list of the best romantic restaurants in Norman OK for you!
Legend's
Legend's has been one of the best romantic restaurants in Norman, OK, since the 1970s. Legend's is a stunning, intimate, casually upscale, family-owned restaurant. And if your romantic night out is for your anniversary, be sure to call ahead to Legend's, where your table will get a little extra TLC – a white table-cloth, an anniversary card, and two free desserts (call ahead to let them know). You can even have flowers delivered right to your table. Legend's doesn't just provide delicious food – there is also a live musician playing piano for your added dining pleasure, just call ahead to verify times.
Benvenuti's Ristorante
Benvenuti's offers old-world Italian food with a new-world twist – a seasonal dining experience that is sure to tantalize your taste buds. Italian food is often thought of as one of the most romantic foods in the world and is a perfect way to spend a romantic evening with your significant other.
blu
Blu is a fun hidden-gem of a restaurant in Norman, OK. Blu offers hand-crafted beers and monthly wine tastings. Sophisticated pub-grub and a brick-walled interior offer a fun and trendy experience. As one commenter said on UrbanSpoon -"the ambiance made me fall in love all over again." Perhaps this will be your new favorite romantic restaurant in Norman, Oklahoma!
Faithful favorite when friends/family come to town. Right downtown, nice ambience, diverse menu accommodating most dietary restrictions and preferences, and good service.

Their brunch is excellent, the Blu salad and soup is perfect for lunch, and if you are looking for late-night dining, Blu's got you covered.

Also one of our favorites during patio weather, whether you are looking for a weekend brunch spot, a quick lunch, late dinner, or cocktails at any hour, Blu is a good choice!

– review from KD J. on Yelp
Scratch
Scratch is carving out a new dining and drinking niche in Norman, OK. As the name implies the meals and cocktails are made from scratch and in-house. The energy and the ambiance make for a fun experience from appetizer to dessert. If you're a foodie, this place is a must-eat and is a perfect location for a romantic dinner in Norman, OK.
Charleston's Restaurant
Rated #2 restaurant in Norman, Oklahoma, by TripAdvisor, Charleston's Restaurant is the place to take your special someone for a romantic dinner. Whether you're looking for a delicious cut of prime rib, a filling salad, a melt-in-your-mouth croissant, or another delicious dish off their extensive menu, Charleston's Restaurant in Norman, OK, will provide you with the perfect atmosphere, great food, and pleasant staff.
Fresh and delicious food with a wide variety from which to choose. Wait staff and servers were incredibly professional and responsive. Very inviting and welcoming atmosphere. Be sure to save room for one of their homemade desserts!

– review from Joe H on Yelp
Gaberino's Homestyle Italian Restaurant
If fresh and homemade Italian food is what says "romantic evening" to you and your loved one, you will definitely want to visit Gaberino's Homestyle Italian Restaurant in Norman, OK. This family-owned restaurant is the perfect atmosphere for you to re-enact the Lady and the Tramp's famous spaghetti and meatball moment.
Sweet Basil Thai Cuisine
Included in the Top 30 places to eat in Norman, OK, Sweet Basil Thai Cuisine is a great way to experience a little culture during your romantic evening together. From the pleasant atmosphere (including a huge aquarium) to the fresh, made to order entrees, Sweet Basil Thai Cuisine will explode your taste buds and provide you with a romantic dining experience.
The Winston
If you or your special someone are a foodie, you won't want to miss a romantic dining experience at The Winston in Norman, OK. Listed in the Top 10 Best Romantic Restaurants in Norman, OK, on Yelp, The Winston boasts a simple but delectable menu that is sure to please any food-loving couple!
I really like this place. I have been here several time on dates and with the family. My wife and I really like the food, service and drinks. I typically get the El diablo burger. This burger is super good. Spicy and the texture of the buns they use is amazing. I have had some drinks there and they were tasty. The staff was always super nice and knew the menu. I also like the glass bottles of water they have at the table. We will continue to come back.

– review from Larry K on Yelp
Sergio's Italian Bistro
Described as having "a quiet atmosphere" and "friendly, courteous" staff, Sergio's Italian Bistro is included on our list of romantic restaurants in Norman, OK. Nothing says comfort and companionship like a hearty dish of pasta, and Sergio's boasts some amazing entrees. Coupled with the owner's personal presence, this friendly restaurant is a place you'll want to return to again and again.
Koto Japanese Steakhouse & Sushi
If a Hibachi grill is on your radar for a romantic dinner with your special someone, you'll want to be sure to visit Koto Japanese Steakhouse & Sushi in Norman, OK. One former diner said, "Koto exceeded expectations!", while another commented that it's "always fun for date night." Listed in Yelp's Top 10 Romantic Restaurants in Norman, OK, we think you'll love Koto!
This was the best hibachi experience I've ever had (and I've had many!)…

– review from Katie Jo H. on Yelp (who happened to visit on Valentine's Day with her boyfriend)
Redrock Canyon Grill
With an exhibition kitchen and outdoor bar, the Redrock Canyon Grill in Norman is nearby the dancing water fountains at Legacy Park, making it an ideal romantic dining destination. Short Smoked Salmon, BBQ ribs, and homemade Key Lime Pie are menu favorites that are sure to make your evening as special as your date!
Get our free ebook guide to the best things to do in Norman and OKC. The best activities, restaurants, museums, events, views, and much more!
Click here to request the guide.
Extending Your Romantic Evening
Of course, as we said before, it's the little things that totally set a romantic evening apart. So after you choose the restaurant that's just right for you and your partner, you'll want to start thinking about the little-something-extras. We can't help you with what to wear or what kind of flowers to send, but we can help take the night from delightful to downright heavenly.
Best Romantic Inn in Norman, OK
What about a night away from it all? Whether you are a local or coming in from out-of-town, nothing tops off an evening of romance quite like a little getaway. And the Montford Inn has you covered.
You can choose from any of our ten cozy and relaxing rooms, all with in-room fireplaces for some extra romance.
Or to kick the romance up a notch, choose one of our six private cottages. All of our private cottages have fireplaces, whirlpool tubs, screened-in porches, and the cherry on top – a delicious gourmet breakfast delivered right to your door in the morning for a little breakfast-in-bed.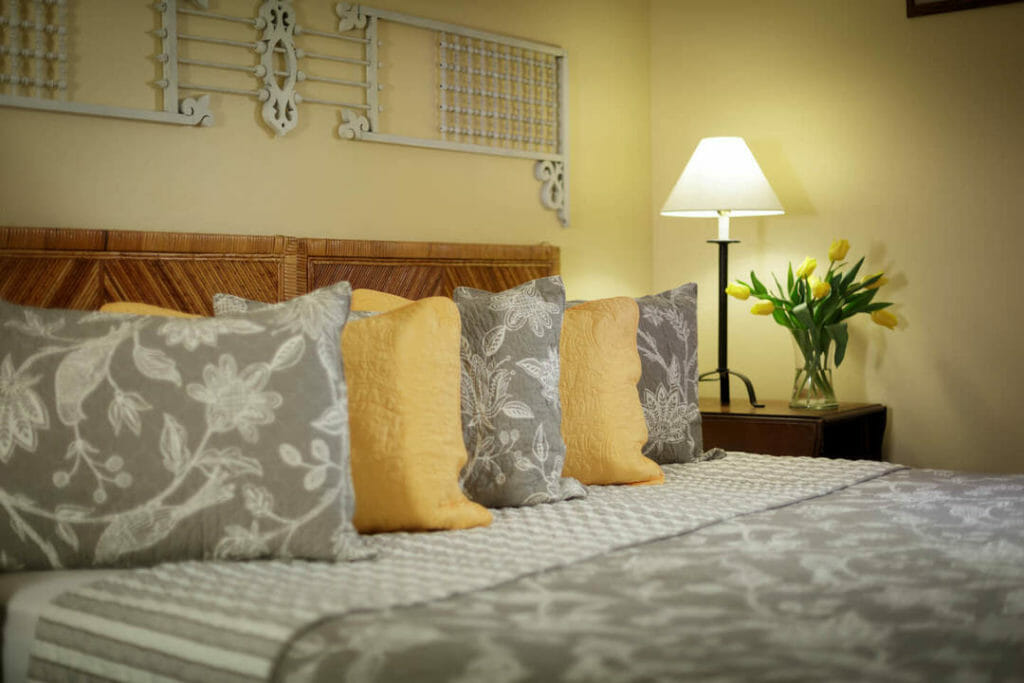 We hope your romantic night in Norman, OK will be just what you need to add a little spring to the step of your relationship. And we look forward to helping you add the little something extra that you're looking for.
We invite you to check out our availability page to start planning your night of romance.