Any time of year is a great time to visit Norman, OK. There's always something happening. Festivals, sporting events, fine arts, and more – Norman is a center of culture and entertainment thanks to its being home to Oklahoma University's main campus.
Whether you're in town for a sporting event, to tour the campus, or just get away for the weekend, there's always something fun to do in Norman. That's why we've put together a list of the best events in Norman – year-round.
Get our free ebook guide to the best things to do in Norman and OKC. The best activities, restaurants, museums, events, views, and much more!
Click here to request the guide.
Be sure to add a few of these fun festivals and events to your calendar this year!
Best Norman Events in Spring
Medieval Fair of Norman
The annual Medieval Fair of Norman takes place the first weekend in April each year at Reaves Park. The fair will be open from 10 am to 7 pm each day, and admission is free.
To learn more about this yearly tradition in Norman, OK, visit https://medievalfair.org/.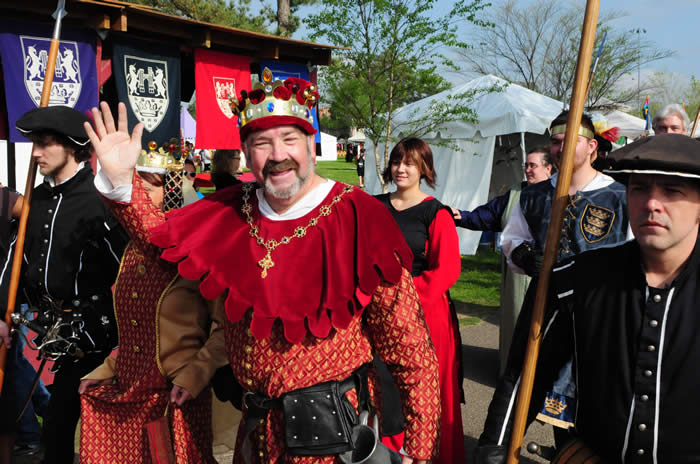 Norman Music Festival
The annual Norman Music Festival takes place the last weekend of April each year. With over 200 concerts in three days, this is a can't-miss festival in Norman, OK, for all music lovers!
The Norman Music Festival is free, and it not only features great musical artists but welcomes local vendors and artisans to the Dust Bowl – an outdoor market during the festival.
Learn more about this fun festival at http://normanmusicfestival.com/.
The Summer Breeze Concert Series is a summer tradition in Norman. From May to September, local and national musicians perform on Sundays & Tuesdays.
Grab a blanket or lawn chairs and enjoy an afternoon or evening concert in the open air.
Learn more about this family-friendly event in Norman, OK, at http://www.pasnorman.org/summerbreezeconcertschedule/.
Jazz in June Festival
The Annual Jazz in June Festival takes place in the middle of June each year. This three-day music event features live jazz, blues, rhythm, and funk musicians. Jazz in June is a free event and open to the public.
Learn more at http://www.jazzinjune.org/.
Norman Day
Every year on the 4th of July, Norman Day is a can't-miss celebration.  Fireworks, live music, food booths, and more can be enjoyed, courtesy of Norman Parks & Rec.
Plan to spend the day in Norman celebrating America's birthday with us!
Learn more about this fun family event in Norman at http://www.normanok.gov/.
Best Norman Events in Fall
Cleveland County Free Fair
Cleveland County Free Fair happens each September at the Cleveland County Fairgrounds. The grounds are open each day from 7 am to 10 pm during fair week.
Livestock barns, farm equipment, carnival rides, and fair food are waiting for you!
For more information, visit http://www.clevelandcountyfair.org/.
Aviation Festival
The Annual Aviation Festival is happening at Max Westheimer Airport from 9 am to 2 pm on the third Saturday of September. Parking and admission are free.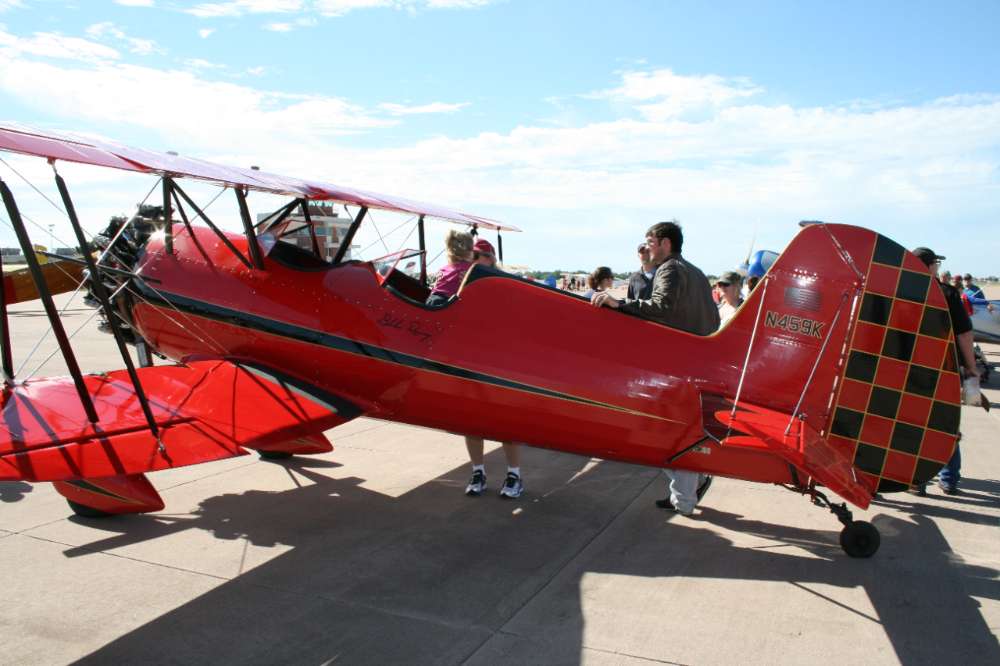 Activities will include:
Aircraft static displays
CORCS will be on hand to display R/C model aircraft in action.
Kid's Corner – Jr. Sooner Club, OUPD Officer Vollmer and K-9 Bomb dog Ceasar, and the Sooner Schooner with Boomer & Sooner.
Sooner Flight Academy hands-on hangar with STEM activities for children of all ages.
Take Away Lunch – Ozzie's will have a quick pick-up and take lunch special: Hamburger, hotdog, chips, and drink.
Cool Drinks – Kona Ice will be serving up sno-cones and the OU Student's Club Section will have bottled water and t-shirts for sale.
Downtown Norman Fall Fest
The Downtown Norman Fall Fest usually happens the last Friday of October in Downtown Norman. From 6 pm to 9 pm, Main Street is transformed as little ghosts, goblins & witches roam the streets!
Families can enjoy trick-or-treating at local businesses, activities, performances from local arts groups, and a plethora of moon bounces and rides, all FREE of charge!
You can learn more about this fun fall festival at https://www.normanfallfest.com.
National Weather Festival
The last Saturday of October is usually the date when the National Weather Center will host the annual National Weather Festival from 10 am to 2 pm. This is a free, open-house style event held each fall at the National Weather Center.
The event highlights the many weather-related organizations and activities in central Oklahoma. Visitors can view the National Weather Center's premier facilities including National Weather Service forecast operation areas.
National Weather Festival attractions include:
Hourly balloon launches
Meet your local OKC, Tulsa, Lawton, and Wichita Falls broadcast meteorologists
Emergency Response Vehicle Displays
Drone Demonstrations
Meet The Weather Friends
Children's Activities
The National Weather Museum & Science Center Traveling Museum
Tour the Storm Prediction Center and NWS Norman Forecast Office
Issue your own Tornado Warning
Food Trucks
Best Norman Events in Winter
2nd Friday Art Walk
The 2nd Friday Art Show features local artists, musicians, poets, and artisans in an open-air art show in Downtown Norman on the 2nd Friday of each month. This year-round event in Norman, OK, is a great way to get a glimpse of the local culture and enjoy a night out on the town.
Live! on the Plaza
Live! on the Plaza is the Plaza District's event going on every second Friday of the month, rain or shine. It features local artists, artisans, food vendors, and more.
This is the perfect event to enjoy during a romantic getaway in Norman – strolling down the street hand-in-hand with your loved one is a great way to kick off your weekend getaway!
Best Place to Stay in Norman
Whether you're coming to town for a specific event, looking for a quiet place to stay when dropping your kid off at college, or just want to take in the sight while you're here, this quiet bed and breakfast in Norman OK is the perfect place to come after a busy day at a local festival!
Situated near downtown Norman and the University of Oklahoma campus, the majority of the best events in Norman are just a short walk away. OU football games, Sooner volleyball, and main campus are within walking distance.
We look forward to being your place to retreat when you come to town to enjoy the best Norman events – year-round!
Get our free ebook guide to the best things to do in Norman and OKC. The best activities, restaurants, museums, events, views, and much more!
Click here to request the guide.