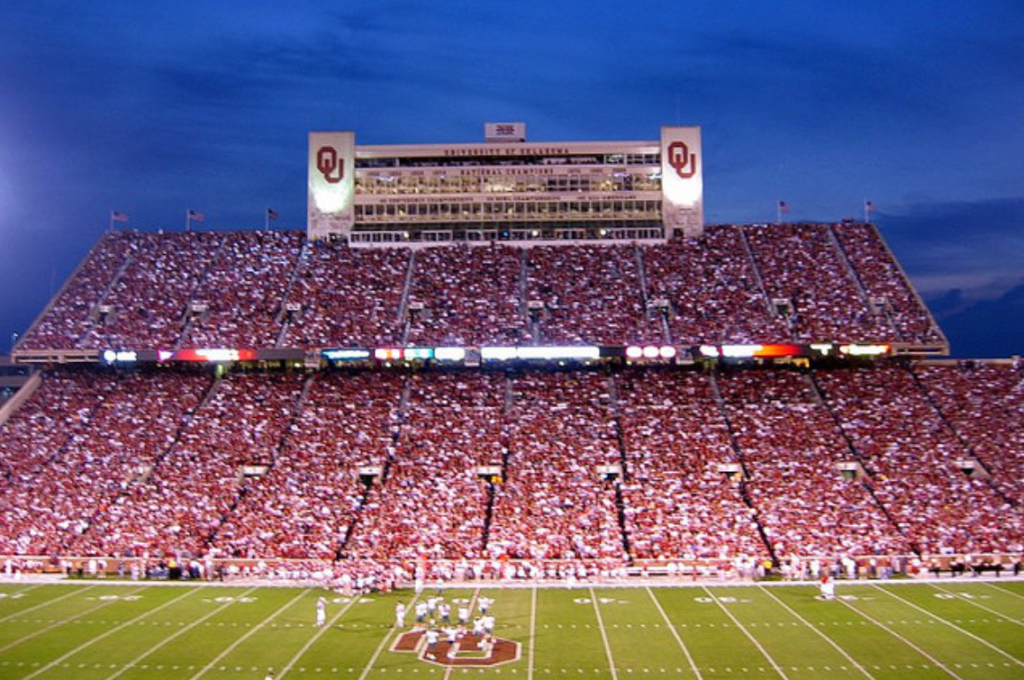 Football season is upon us! And as any good OU Boomer Sooner will tell you that there's nothing like Crimson and Cream pigskin to liven up the weekends. Here is the football schedule for the 2019 season.
The OU Sooner Football Schedule 2019
SEP 1 (SUN) 6:30 PM vs HOUSTON @ NORMAN
SEP 7 (SAT) 6:00 PM vs SOUTH DAKOTA@ NORMAN
SEP 14 (SAT) 7:00 PM vs UCLA @ LOS ANGELES, CA
SEP 28 (SAT) TBA vs TEXAS TECH @ NORMAN
OCT 5 (SAT) TBA vs KANSAS @ LAWRENCE, KS
OCT 12 (SAT) 11:00 AM vs TEXAS @ DALLAS, TEXAS
OCT 19 (SAT) TBA vs WEST VIRGINIA @ NORMAN
OCT 26 (SAT) TBA vs KANSAS STATE @ MANHATTAN, KS
NOV 9 (SAT) TBA vs IOWA STATE @ NORMAN
NOV 16 (SAT) TBA vs BAYLOR @ WACO, TX
NOV 23 (SAT) TBA vs TCU @ NORMAN
NOV 30 (SAT) TBA vs OKLAHOMA STATE @ STILLWATER, OK
But there are questions, even from the most avid of fans. Where is the best place to get tickets? Where is the best place to sit in the stadium? Or catch the game if I didn't get tickets? Where should I park? Where do I get the best Sooner gear? Where should I stay when I'm in town?
Getting Tickets to an OU Sooners Football Game 2019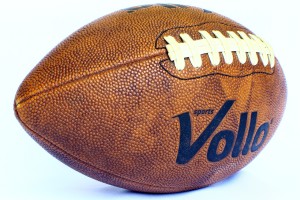 No matter which of these excellent match-ups on the OU Sooners football schedule 2019 you want to see, you'll need to get tickets if you want to be in the stadium, a part of the action.
All of the information you need on season tickets, individual game tickets and other information on seating, gate opening times, and more can be found on Sooner Sports.
Best Place to Sit for an OU Sooners Game
If you're going to an OU home football game you'll be glad to know that there are no bad seats in the stadium. Of course, some seats are better than others. Sections 4, 5, 6 or Sections 104, 105, and 106 are the best seats in the house. Sections 104-106 are harder to get your hands on because they are Club Level seats, but it's certainly possible you will find some.
And if you can't make it into the game, you'll definitely want to join up the party at Campus Corner where the Boomer Sooner nation can be found as they await kick-off. (And then those who didn't have tickets can watch the games in one of the awesome restaurants there.)
Bonus Tip Sooners LOVE Greek House on game day. The gyros are legendary. Students and alumni alike gather at this restaurant in Campus Corner each week for the game-day-readiness that one gets from a belly full of the best food.
Best Place to Park for an OU Sooners Game 2019
Parking is always something to consider when it comes to game day. There is great parking available around the stadium for a fee or you can park at the Lloyd Noble Basketball Arena, where parking is free, and a shuttle will take you to the game for a small fee.
OU Sooners Gear
If you are looking for the best of Crimson and Cream gear as you prepare for the OU football schedule, you might need to make some additions to your wardrobe, to your tailgating supplies, or even your home decor.
Sooner Sports has an amazing OU Sooners team shop with all kinds of merchandise to make you game-day ready.
And while you're in Norman, be sure to check out Balfour with their own Sooner Heaven shop for ALL things for the Boomer Sooner fans at your house.
Where to Stay
If you're looking for a great place to stay near the University of Oklahoma, the Montford Inn and Cottages is your sleep-in-a-comfy-bed, eat-a-hearty-breakfast, get-ready-to-rock-with-the-Sooners inn in Norman. Located just blocks from campus, not only with you get a great place to stay near the University of Oklahoma with lots of great amenities (including the closest electric car charging station to the university), you'll get to experience the historic district and campus, all from walking distance.
Get our free ebook guide to the best things to do in Norman and OKC. The best activities, restaurants, museums, events, views, and much more!
Click here to request the guide.
Photo by Allison Meier.