If you're a Norman local or a first-time visitor, there's one thing that everyone can agree on — finding good food is a must. But with so many options, it can be hard to decide where to go. That's why we've compiled a list of the top restaurants in Norman OK, just a short distance from Oklahoma City.
So, whether you're looking for a "can't-miss" spot or just want to explore the local food scene, we've got you covered.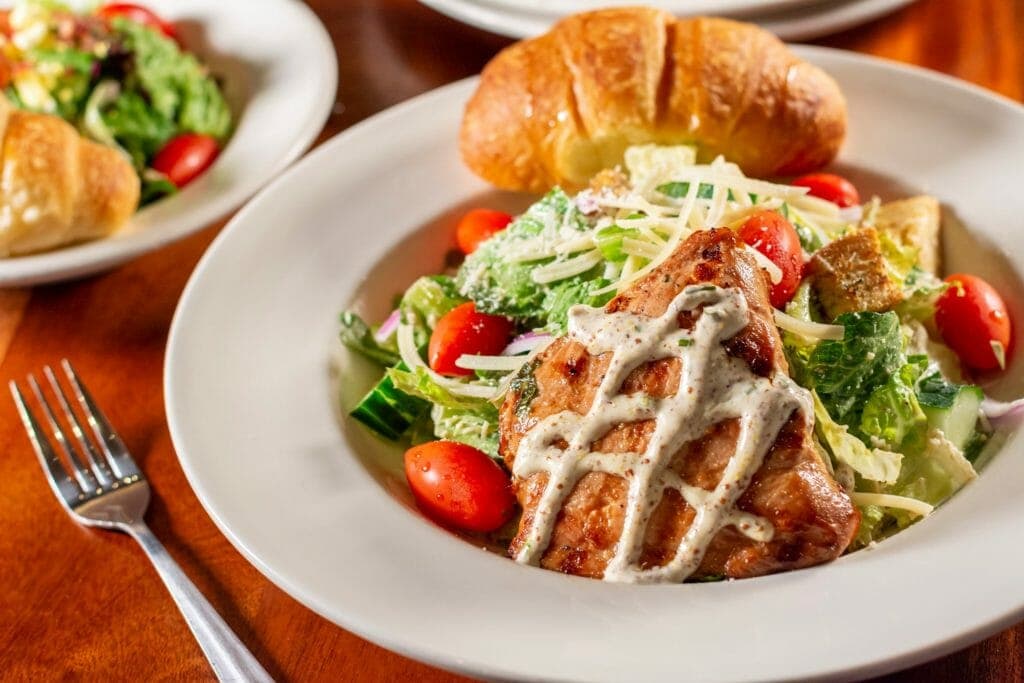 Get our free ebook guide to the best things to do in Norman and OKC. The best activities, restaurants, museums, events, views, and much more!
Click here to request the guide.
Catch a Game & Dine-In at Charleston's Restaurant
Charleston's Restaurant offers a delightful combination of delicious American classics and a cozy atmosphere. The restaurant prides itself on using only fresh ingredients to create its dishes from scratch every day, all while providing the best value.
Also, you'll enjoy the warm and welcoming ambiance and the opportunity to catch a game while indulging in delicious food.
Build Your Own Pie at Hideaway Pizza
At Hideaway Pizza, you can create a pizza masterpiece with the build-your-own-pie option at one of the pizza restaurants in Norman OK. With various crust sizes and styles (including gluten-free), sauces, and over 40 toppings to choose from, you can customize your pizza to your heart's content.
But if you're not in the mood to build your own, don't worry — the restaurant also has a standard menu featuring all your favorite starters (fried mozzarella, garlic cheesy bread, and fried ravioli), as well as salads, baked pasta, sandwiches, and even dessert. Leave room for its famous "Sweetza"!
Feast on Flavor at The Moon Sushi & Asian Bistro
The Moon Sushi & Asian Bistro is the perfect spot for sushi lovers, whether you prefer sushi, sashimi, or maki. In fact, one satisfied customer had this to say:
Best Sushi in Cleveland County, and Lauren is the best server of all time. I love this place, we've been eating here for years and have never had a bad experience… The chefs are absolutely consistent, and their quality is ALWAYS on point. When they say they have fresh fish they mean it. Thanks for being my spot!

– Chris, Google
Support the Local Economy When You Dine at Interurban
If you're looking for the perfect combination of a mouth-watering burger and delicious queso, look no further than Interurban in Norman. This family-owned restaurant has been a local favorite since 1976, offering much more than just great food.
We recommend trying the Theta burger — "with mayonnaise and pickle chip, topped with cheddar and barbecue sauce."
Lick Your Fingers at Ray's BBQ
Ray's BBQ is a must-visit spot, as evidenced by the packed crowds during lunchtime. Both locals and tourists alike are drawn to this joint for their mouth-watering BBQ.
In a market where smokehouse BBQ is highly competitive and people are picky about their favorite brands, Ray's stands out from the rest. Don't forget to try the delicious sides while you're there!
This place was a little diamond in the rough that I found on the way back to Texas! It is a nice little place if you want some good BBQ without the wait or line. They fry food well, they have nice employees, and they have sweet tea!!

– Julio, Yelp
Dine Internationally at Chips 'N Ale
If you're looking for a traditional English pub-style restaurant, look no further than Chips 'N Ales, located inside the Riverwind Casino. The food is battered to perfection, making for a truly authentic experience. Make sure to try the favorites, like the Chicken Pot Pie.
Tantalize Your Tastebuds at Tarahumara's Mexican Cafe
For lightning-fast service and incredibly delicious Mexican dishes, Tarahumara's Mexican Cafe is a must-visit spot and one of the best restaurants in Norman OK. Even during peak meal times, the service remains fast and friendly, making for a truly enjoyable dining option.
Whet Your Appetite at Smitty's Garage Burgers & Beer
The Garage, another popular local chain, is known for its mouth-watering burgers and fresh-cut fries. With gourmet combos and a wide selection of beers, you'll leave satisfied but wanting more!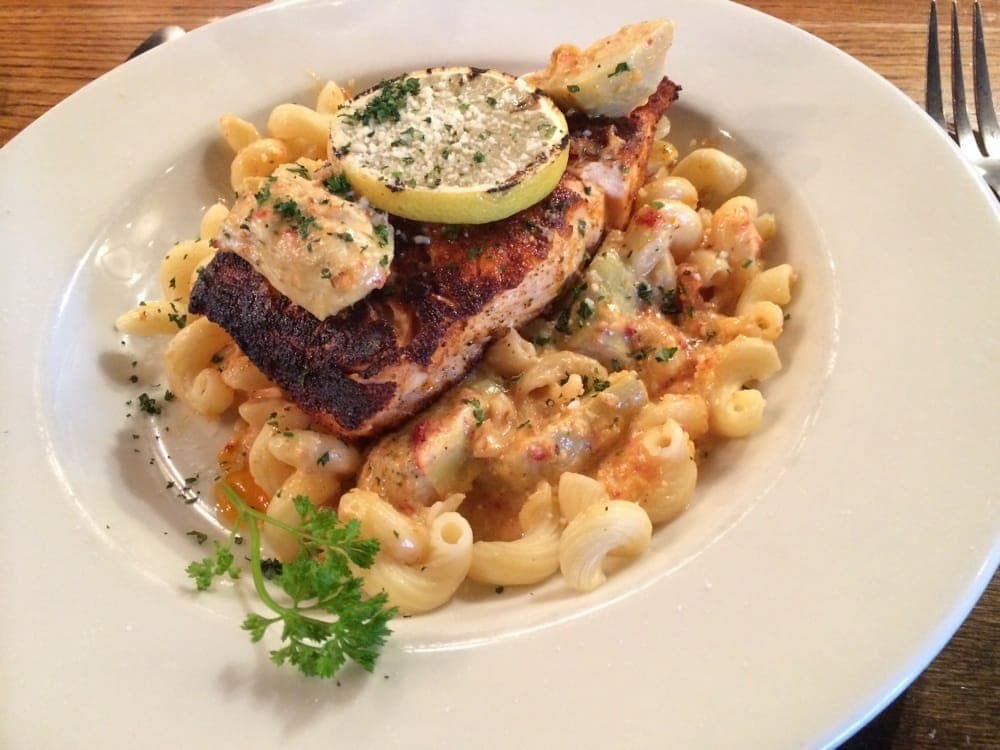 Sample Hometown Favorites at Legend's Restaurant
For over 40 years, Legend's Restaurant has been a staple in Norman and is considered one of the top-rated restaurants in the area. While it offers casually upscale family dining, that's just the beginning. The modern, classic menu features salads, sandwiches, land and sea entrees, pasta, and of course, decadent desserts.
Break Your Fast at Juan Del Fuego
Juan Del Fuego Mexican Diner specializes in breakfast and lunch, offering a variety of delicious Mexican favorites, like Huevos Rancheros or Tamales and Eggs. With how long it takes to get seated on a Saturday, it's clear that this is one of the best restaurants in Norman OK!
Raise a Stein at Das Boot Camp
Das Boot Camp offers authentic German pub fare that is simply wunderbar (wonderful)! From its homemade sauerkraut to its selection of handcrafted beers, this restaurant is sure to satisfy your craving for all things German.
Romance Your Partner at Benvenuti's
Benvenuti's is a Norman favorite, particularly for those looking for a romantic night out. With an expansive menu and a fantastic atmosphere, it's no wonder this restaurant is so beloved. Here's a little proof:
Superb dinner service. Our server, R* was just super. We started with the Nutella salad, and the mushroom rigatoni. Just excellent. Main courses were the chicken piccata and filet mignon. Again superb. By far our favorite Italian restaurant in Oklahoma. The ambiance is lovely and the service was great.

– Deb G, Yelp
Savor the Options at Scratch Kitchen & Cocktails
If you're on the hunt for restaurants in Norman OK that truly live up to their names, Scratch Kitchen & Cocktails is the perfect spot for you. Every item on its kitchen and craft cocktail menus is made from scratch, ensuring that you have a delicious and authentic dining experience.
Feast on the Patio at The Mont
The Mont is a must-visit spot for Mexican delicacies with unique twists on classic cuisine. But, what really sets this restaurant apart is its legendary patio, which makes it the perfect choice for an unforgettable outdoor dining experience.
Grab a Slice at Pryor's Pizza Kitchen
Pryor's Pizza Kitchen has only been among the restaurants in Norman OK since 2020, but it has been receiving rave reviews from both guests at the Montford Inn and locals.
Plus, it's the first restaurant in the OKC area to serve coal-fired pizzas. But, its menu doesn't stop there — it serves a variety of appetizers, salads, and sandwiches too.
Eat Breakfast All Day at Neighborhood JAM
If you're in the mood for a delicious breakfast at any time of the day, Neighborhood JAM is the perfect spot for you. This restaurant has created a welcoming space where diners can enjoy quality time with loved ones.
The menu features a variety of options, including various pancake flavors, breakfast tacos and burritos, eggs Benedict, platters, and sandwiches (including a breakfast burger). It even includes gluten-free pancake and toast options to accommodate all dietary needs.
Treat Yourself to Something Sweet at Rusty's Custard Factory
Rusty's Custard Factory is the home of the world's greatest ice cream and has been Norman's only locally owned ice cream store since 2001. So if you're in the mood for a sweet treat after a delicious meal, this is the place to go.
The shop offers a wide array of frozen treats, including tons of flavors, loads of toppings, and even strawberry custard during warm months. But that's not all — it makes made-to-order pies, sundaes, and other treats (like banana splits), ensuring that there's something for everyone to enjoy.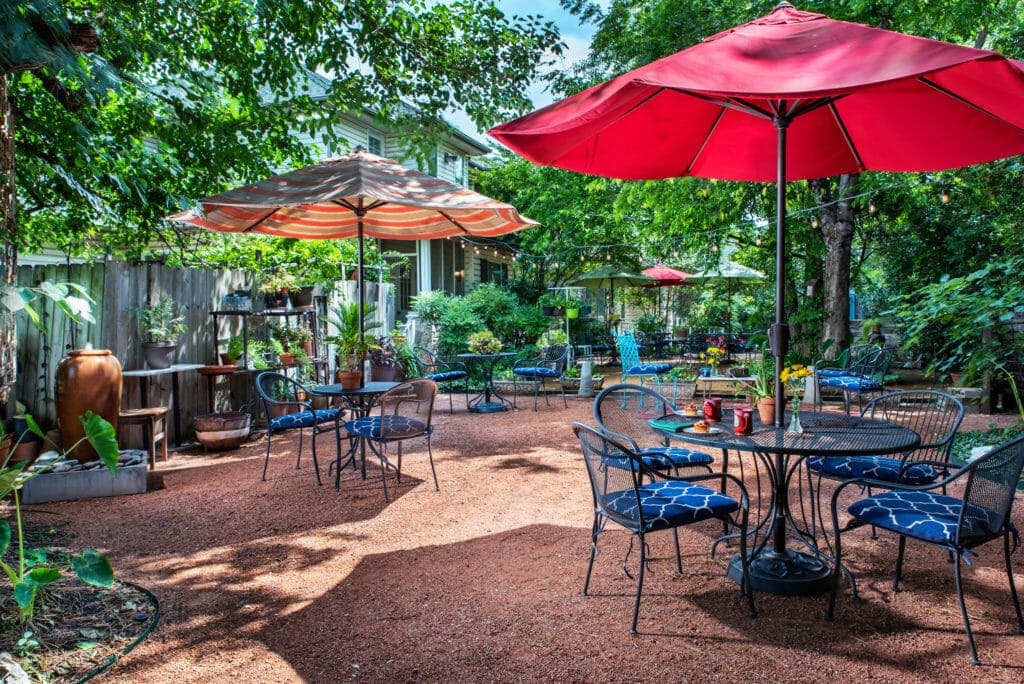 FAQs About Norman OK Restaurants
Where are the most unique places to eat in Norman OK?
Two of the most unique restaurants in Norman OK are Das Boot Camp — for authentic German fare and beer — and The Garage — for amazing burgers and beer and an interesting garage-diner vibe.
What are the best seafood restaurants in Norman OK?
When it comes to seafood restaurants in Norman OK, it's hard to find a menu dedicated to seafood. However, Legend's Restaurant is a great place to find seafood dishes.
And, we highly recommend Sam's Southern Eatery for its crawfish, shrimp, oyster, and fish Po' Boys. The restaurant serves crab, shrimp, oyster, and fish entrees as well.
What are the best Mexican restaurants in Norman OK?
You have a few Mexican restaurants in Norman OK to choose from, but two stand out. Juan Del Fuego is a colorful spot with fantastic breakfast and lunch options, including cocktails. Meanwhile, The Mont is a Norman staple and landmark that is known for its Sooner Swirl signature drink and has ties to the University of Oklahoma football community.
Where is the best Asian food in Norman OK?
For the best place to get Asian food in Norman Oklahoma, we would have to recommend Moon Sushi & Asian Bistro where you can't beat the freshness of its sushi and bistro eats.
Stay Near the Best Restaurants in Norman OK
While you're indulging in the best restaurants in Norman OK, we invite you to check out one of the best hotels in the area — our Montford Inn. We'd love to treat you to a gourmet breakfast and show you the difference between a typical hotel and a bed and breakfast experience in Norman.
Plus, our guest rooms and cottage suites have the luxury of a grand hotel. Each is uniquely decorated, and we offer some add-ons to help you make your stay extra special.
When you're ready to book a room for your Norman OK visit, check our availability for your travel dates.
Get our free ebook guide to the best things to do in Norman and OKC. The best activities, restaurants, museums, events, views, and much more!
Click here to request the guide.