While you're staying at Montford Inn, you'll find some amazing restaurants in Norman Oklahoma. One of the area's most popular bars and grills is The Mont, especially during University of Oklahoma football and Oklahoma City pro basketball games.
Best of all, there's something on the menu for everyone — burgers, Mexican delicacies, and more. And, you can choose between indoor and outdoor dining. Before your visit, though, here's everything that you should know about The Mont.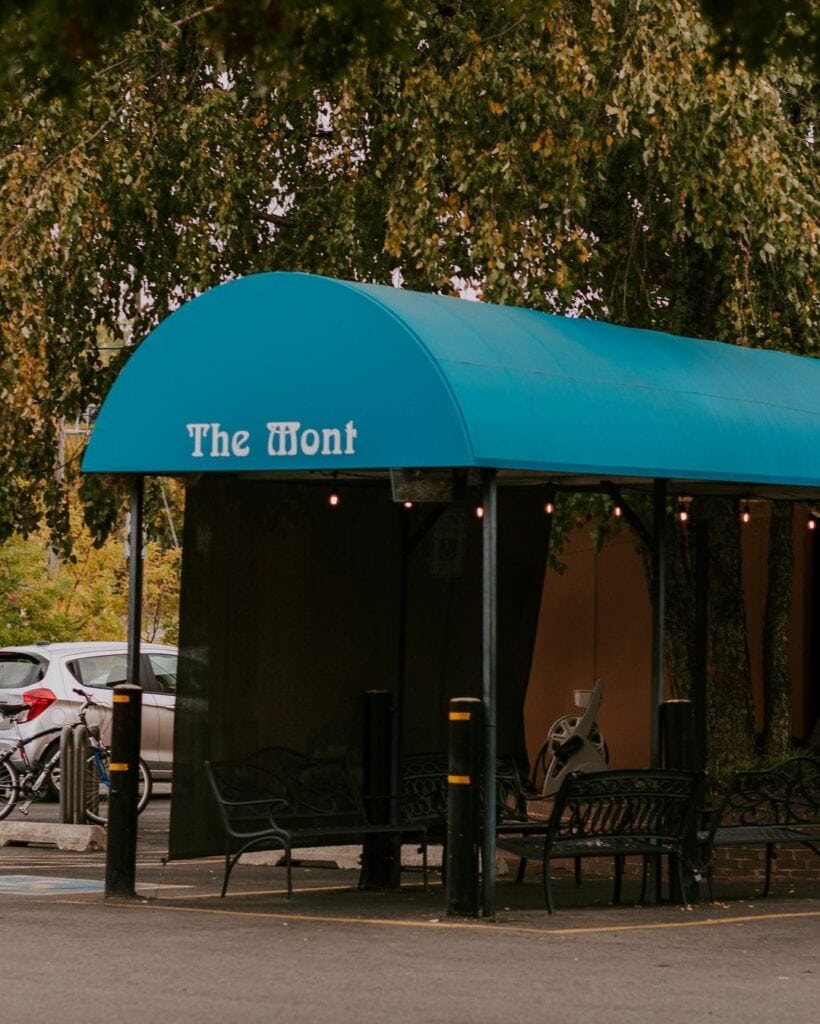 Get our free ebook guide to the best things to do in Norman and OKC. The best activities, restaurants, museums, events, views, and much more!

Click here to request the guide.
An Overview of The Mont
Founded in 1976, The Mont is a true institution in the Norman Oklahoma community that is open daily — even through winter with a crackling fireplace. This locally owned and operated eatery is situated in a historic 1930s building with a relaxed dining room that's only blocks from the OU Football Complex.
Football Involvement
When it comes to game days for the OU Sooners and OKC Thunder, The Mont is a favorite place to go to watch for those who don't attend the games. On the other hand, fans and patrons can enjoy delicious food and drinks before and after the games that they attend.
Further engaging with the football and university atmosphere, The Mont displays the historic "Town Tavern" OU football scoreboards from 1947. Plus, the restaurant updates the scoreboards after every OU football game.
The Mont Awards
This bar and grill has won numerous awards over the years, including Best Appetizers for its queso, Best Exotic Drinks for its Sooner Swirl, Best Patio Dining for its outdoor landscaping, and Best Restaurant in Norman.
The History
Before opening as The Mont in 1976, the historic building it calls home was The Monterey Restaurant — known affectionately as "The Mont" by locals at the time. It was successful for more than 35 years before closing in 1969.
A couple of years later, a German restaurant opened. However, the bratwurst and sauerkraut soon left the building, allowing The Mont to open in its stead. The hundreds of people who walk through the doors daily are attracted by the food, drinks, atmosphere, or all three.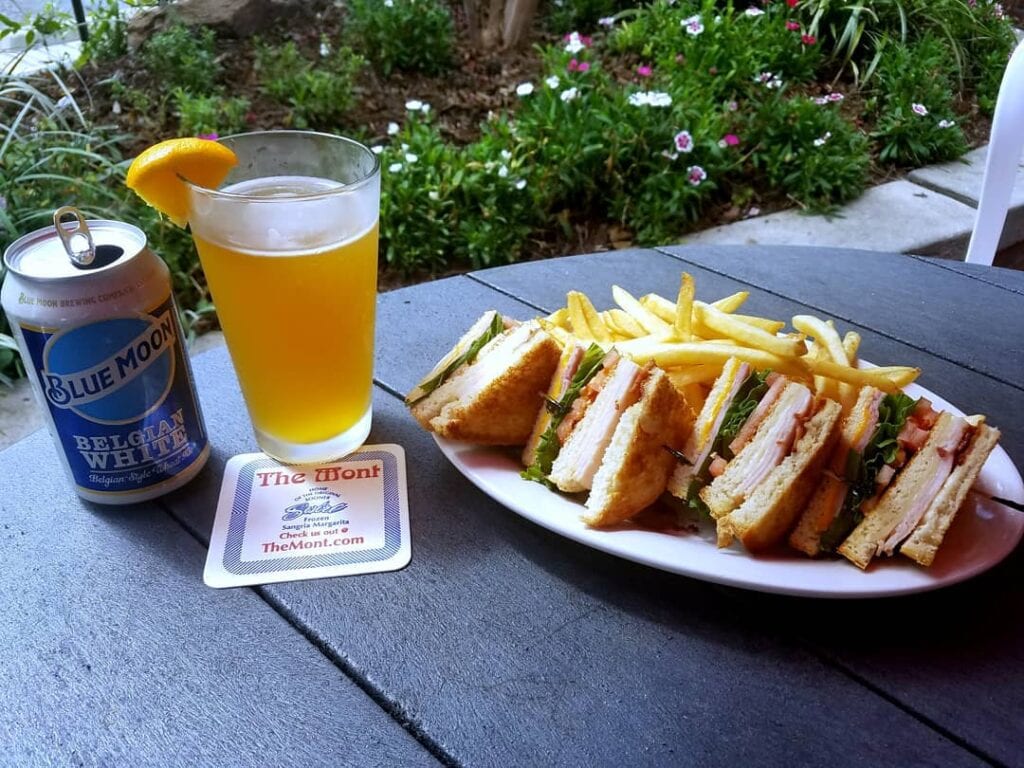 The Mont's Food Menu
From the shareable appetizers to the generous entrees, everyone can find something on The Mont's menu. It's full of comfort food and weekly and monthly specials.
Appetizers
The appetizers feature some unique options, such as Dr. Lacumba's nuclear nachos, pulled pork and black bean nachos, and spicy fried green beans. There are also some traditional options, including deep-fried dill pickles and fried mushrooms.
Comforting Entrees
Alongside soups and salads, The Mont has a range of low-carb dinners and entrees. The low-carb dinner features a marinated chicken breast or char-grilled burger that's topped with cheese and bacon, and it's served with a dinner salad.
Or, you can order the Blue Plate Special — an entree of chicken-fried steak, chicken-fried chicken, or chicken strips with mashed potatoes and cream gravy, corn or green beans, and Texas toast. Other side dishes on the menu include French fries, onion rings, steamed veggies, and mac and cheese.
Burgers & Mexican
Alternatively, you can enjoy one of The Mont's fabulous burgers — mostly 1/3-pound hand-pattied burgers (never frozen) with a variety of toppings. The Mont Burger, for instance, features lettuce, pickles, and onions with the option to add tomatoes and either American, cheddar, pepper jack, or Swiss cheese.
An assortment of sandwiches is available as well, like the chicken or chicken-fried steak, Cuban, Miguel's club, and Sante Fe chicken sandwiches.
For the Mexican specialties, some options include tacos, an enchilada platter, and the burrito grande. All of the Mexican dishes come with corn tortillas chips and homemade salsa.
Desserts
Hopefully, you've left room for dessert because there are several delectable options on The Mont's menu. Consider ordering the carrot cake, chocolate divine cake, or white chocolate raspberry cheesecake before you leave.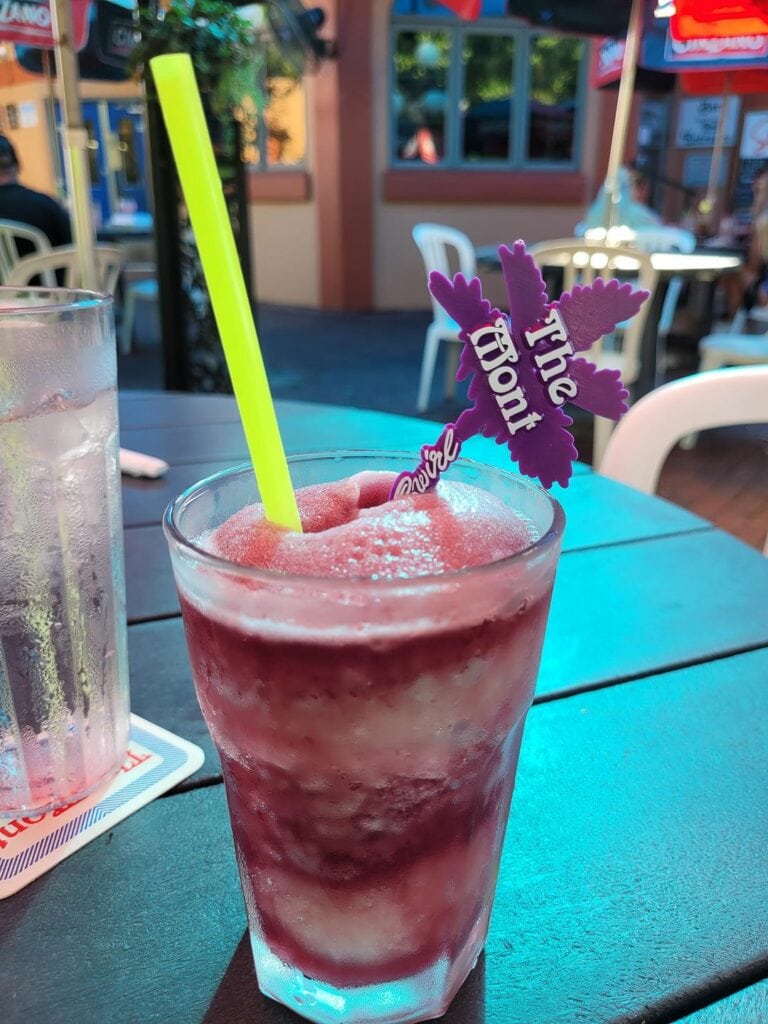 Specialty Cocktails, Wine, & More at The Mont
With a full bar, The Mont is the perfect place to go for specialty cocktails, wine, frozen and ice cream drinks, and more. The restaurant's signature drink is the Sooner Swirl, which combines a frozen margarita with frozen sangria. Other Swirl flavors include cherry limeade and lava lamp.
Among the frozen drinks on the bar menu, one interesting option is the Chi Chi — coconut, cream, grenadine, pineapple juice, and vodka. There are some interesting ice cream drinks on the menu as well, such as the Pink Squirrel — light creme de cacao and Creme de Noyaux.
The bar serves fruit and juice drinks with interesting names too, such as the Cape Cod, Poinsettia, Singapore Sling, and Windjammer. Plus, you can order wine and champagne drinks and hot beverages, such as the cafe royale, Irish coffee, Keokie coffee, and Mexican coffee.
The Mont Party Reservations
Whether you're gathering for a party, reunion, or another occasion, The Mont is a fantastic place to celebrate. You can reserve different areas of the restaurant or the patio for a group of up to 15 people. We recommend thinking about the specialties and drinks that you want to order ahead of time so that the kitchen and bar can properly prepare.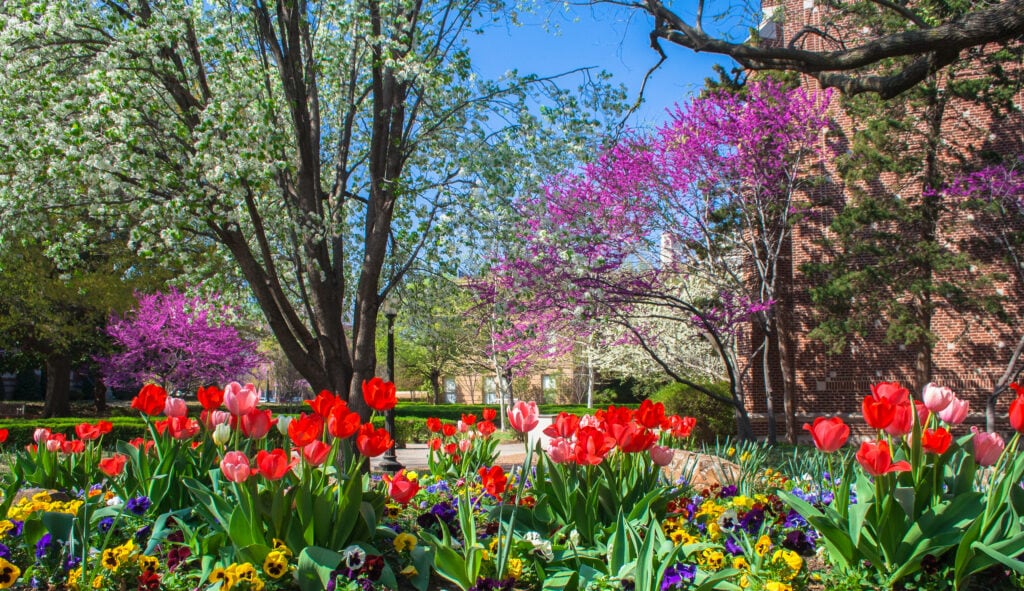 Things to Do Near The Mont
Aside from going to an OU Sooners football game or an OKC Thunder basketball game, you'll find plenty of things to do before or after your visit to The Mont. Here are some suggestions for things to do in Norman Oklahoma near the restaurant for every mood.
Outdoor Activities
George M. Sutton Wilderness Park
Spread across 160 acres of land, the George M. Sutton Wilderness Park is located near the center of Norman. You can walk or run the 1.3-mile wooded trail, and go fishing at the pond. Your dog can join you too as long as you keep it on a leash. During your visit, there's a possibility of coming across foxes, Texas horned lizards, white-tailed deer, and over 200 bird species.
Jimmie Austin OU Golf Club
A former U.S. Navy recreational facility, the Jimmie Austin OU Golf Club has been open since 1951. The 18-hole course was designed by Oklahoma native and golf course architect Perry Maxwell.
In 1996, the course was redesigned by world-renowned golf course architect Robert Cupp. It was renovated a second time in 2017 by OU golf team alum and golf course architect Tripp Davis. Through all of the changes, the course has hosted several championships and continues to do so.
Indoor Activities
Sooner Theatre
Listed on the National Register of Historic Places, the Sooner Theatre opened in 1929 and was the first place in the region to show "talking pictures." Now, the property hosts an array of events throughout the year, such as musical theater productions, concerts, and dance shows.
Norman Philharmonic
The Norman Philharmonic provides enriching musical experiences for its audiences every season. From jazz to opera concerts and non-musical plays, this cutting-edge chamber orchestra performs a diverse collection of contemporary and classical orchestral music at the McFarlin United Methodist Church.
Fred Jones Jr. Museum of Art
For a free indoor activity, take a walk through the Fred Jones Jr. Museum of Art at the university. You'll learn about and see 16th-century Asian art and graphics, 20th-century American paintings and sculptures, the Weitzenhoffer Collection of French Impressionism, and more. Temporary exhibitions are on rotation as well.
National Weather Museum & Science Center
At the National Weather Museum & Science Center, you can interact with weather exhibits and do educational activities while learning about the weather observation and prediction equipment on display. For example, there's a weather research radar, T-28 storm chaser plane, and tornado simulator to examine and test out.
Festivals & Events
Norman Music Festival
If you happen to be visiting Norman Oklahoma during the last weekend of April, you can attend the Norman Music Festival. This free annual event has been going on since 2008 and is a music lover's dream with more than 60 artists on multiple indoor and outdoor stages over the course of three days.
Medieval Fair
The Medieval Fair is another April event in Norman, and it has become a staple since it was started in 1977. This three-day fair transports you to the 14th century with arts and crafts, food, games, an array of entertainment (such as jousting), and costumed characters, including King Edward III, dancers, jugglers, and storytellers.
Cleveland County Free Fair
If you're visiting Norman during September, consider timing it around the Cleveland County Free Fair. This free four-day event at the Cleveland County Fairgrounds features carnival rides, tasty fair food, livestock displays and a petting zoo, live entertainment, and fun games for all ages. You can explore displays of art and drawings too.
Get our free ebook guide to the best things to do in Norman and OKC. The best activities, restaurants, museums, events, views, and much more!

Click here to request the guide.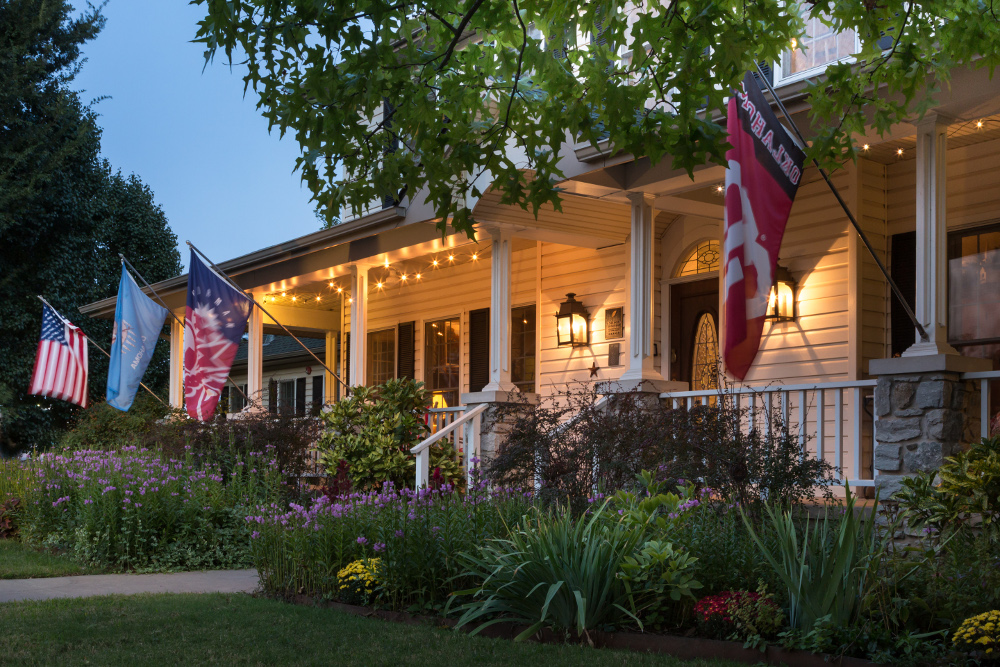 Best Place to Stay Near The Mont
Just a 5-minute drive from The Mont, Montford Inn is more than just a convenient bed and breakfast in Norman Oklahoma. Our inn is a place where you can relax and unwind during your getaway.
Located in the historic area of downtown, our main house and private cottages offer comfortable accommodations. We prepare a homemade gourmet breakfast for you every morning using high-quality ingredients, such as fresh herbs from our garden. And every afternoon, we serve cookies or other goodies alongside lemonade, sodas, and wine.
Look through our available rooms and cottages for your next Norman Oklahoma getaway!