As the third-largest city in Oklahoma, Norman has a little something for everyone to enjoy. Aside from touring the University of Oklahoma or the Gaylord Family-Oklahoma Memorial Stadium, there are numerous things to do in Norman Oklahoma.
Some of these include outdoor activities, world-class museums, wineries and breweries, and a variety of events throughout the year. Let's take a look at the best activities and attractions that Norman has to offer.
Get our free ebook guide to the best things to do in Norman and OKC. The best activities, restaurants, museums, events, views, and much more!
Click here to request the guide.
Note: while most attractions in Norman are open, it's always best to double-check directly with the venue before making plans to visit.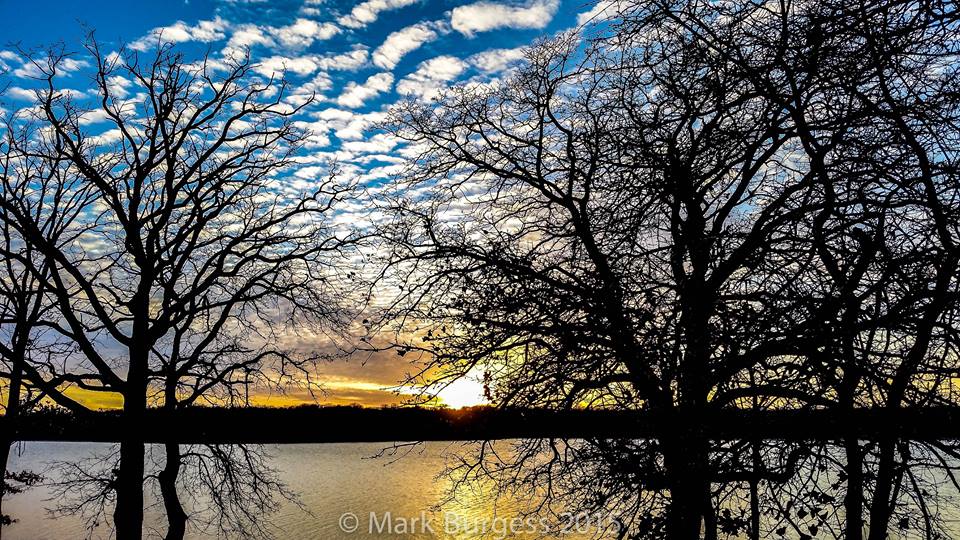 Best Parks and Outdoor Adventures in Norman OK
There are 55 parks in and around Norman OK. Whether you're looking to relax, enjoy the scenery, or get some exercise, you'll find Norman's parks to be a great place to spend time and get some fresh air. Whether you're looking for romantic weekend getaways in Norman or are searching for family activities in Norman OK, there's something for everyone.
Lake Thunderbird State Park
Beautiful Lake Thunderbird State Park offers a range of activities including boating, water sports, fishing, hiking, and hunting in specific areas. It has two marinas (Little River Marina and Calypso Cove Marina), two beaches for swimming, and restroom facilities as well.
Four miles of equestrian trails and the Lake Thunderbird State Park Discovery Cove Nature Center are located in the Clear Bay Recreational Area. Also, there are 18.5 miles of hiking and mountain biking trails.
George M. Sutton Wilderness Park
Closer to the city center, the 160-acre George M. Sutton Wilderness Park offers a 1.3-mile wooded trail for walking or running. You could see white-tailed deer, Texas horned lizards, foxes, and more than 200 species of birds.
There's a pond for fishing, and dogs are welcome as long as they stay on a leash.
Golfing Opportunities
If you want to go golfing in Norman, there are three great golf clubs:
Get our free ebook guide to the best things to do in Norman and OKC. The best activities, restaurants, museums, events, views, and much more!
Click here to request the guide.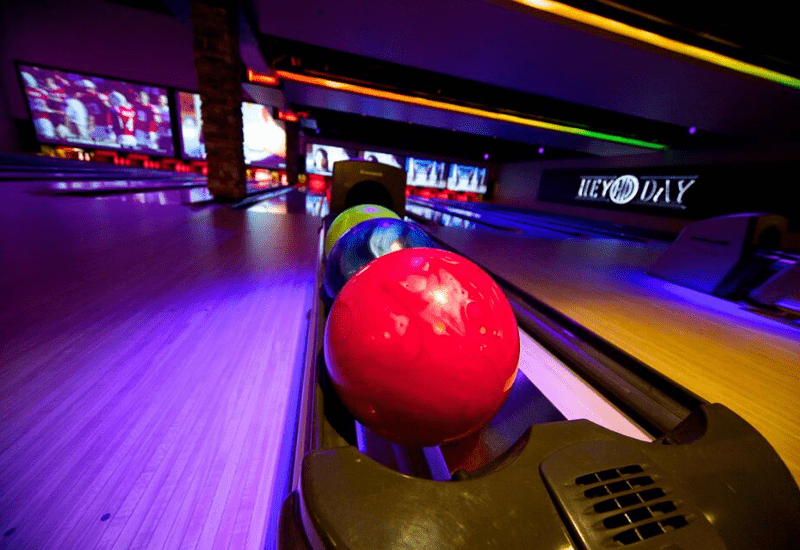 Best Indoor Activities and Entertainment
While there are lots of great outdoor activities in Norman OK, you won't want to miss any of the amazing indoor fun! Whether you're looking for a place to hang out or a show to enjoy, there are lots of indoor activities and entertainment options in Norman OK.
HeyDay Norman
If you want to stay indoors, one of the most fun things to do in Norman, OK, is going to HeyDay Norman. It has been a top entertainment venue in the city since 2007 and was expanded in 2014. You can enjoy an arcade, bowling, mini-golf, laser tag, and ropes course. Food and drinks are available too.
Sooner Theatre
In 1929, the Sooner Theatre was the first in the region that showed "talking pictures," and it's listed on the National Register of Historic Places. Currently, it hosts a variety of events during the year, including concerts, dance shows, and musical theater productions.
Riverwind Casino
With more than 2,700 electronic games, off-track betting, and table games, Riverwind Casino is one of our favorite casinos in the Oklahoma City area and offers the ultimate entertainment experience for adults. Operated by the Chickasaw Nation, the casino hosts a range of live concerts and has a food court with casual dining options.
Norman Philharmonic
The Norman Philharmonic performs a diverse repertoire of classical and contemporary orchestral music, providing audiences with enriching musical experiences across its season of musical events. The Norman Philharmonic is a cutting-edge chamber orchestra that performs music ranging from classical to jazz to contemporary.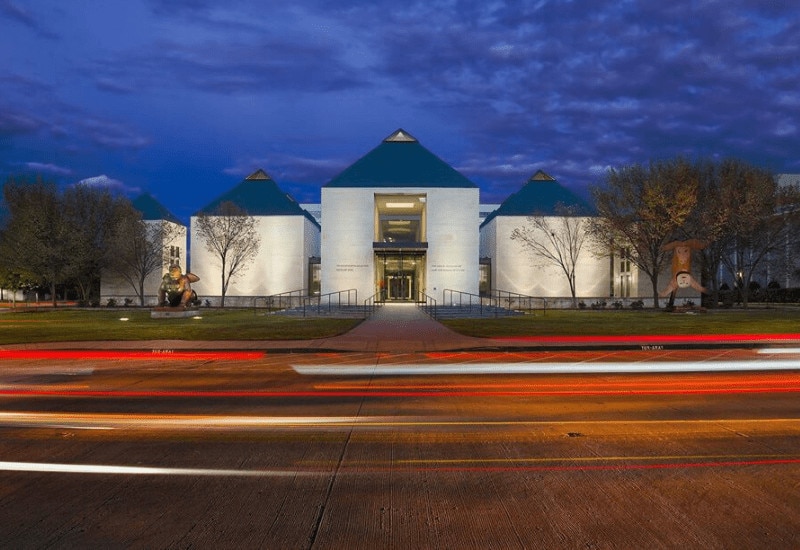 Best Norman Art and History Museums
Norman OK is full of culture and history, and spending an afternoon in one of the best museums in Norman is a must during your stay. Here are a few we recommend…
Fred Jones Jr. Museum of Art
If you're looking for free things to do in Norman, OK, check out the Fred Jones Jr. Museum of Art at the University of Oklahoma. It features 20th-century American paintings and sculptures, 16th-century Asian art and graphics, the Weitzenhoffer Collection of French Impressionism, and much more.
Along with permanent works, the Fred Jones museum rotates temporary exhibitions.
Sam Noble Oklahoma Museum of Natural History
Featuring 4 billion years of state history, the Sam Noble Oklahoma Museum of Natural History takes you on a wonderful indoor adventure. It has the largest Apatosaurus skeleton in the world, the largest Pentaceratops skull, and other dinosaur exhibits.
There are even gigantic prehistoric bugs, aquatic creatures, and mammals. A limestone cave and Native American artifacts are among the Sam Noble museum displays as well.
National Weather Museum & Science Center
Displaying weather observation and prediction equipment, the National Weather Museum & Science Center has interactive weather exhibits and educational activities. You can look at a tornado simulator, examine the T-28 storm chaser plane, and see a weather research radar.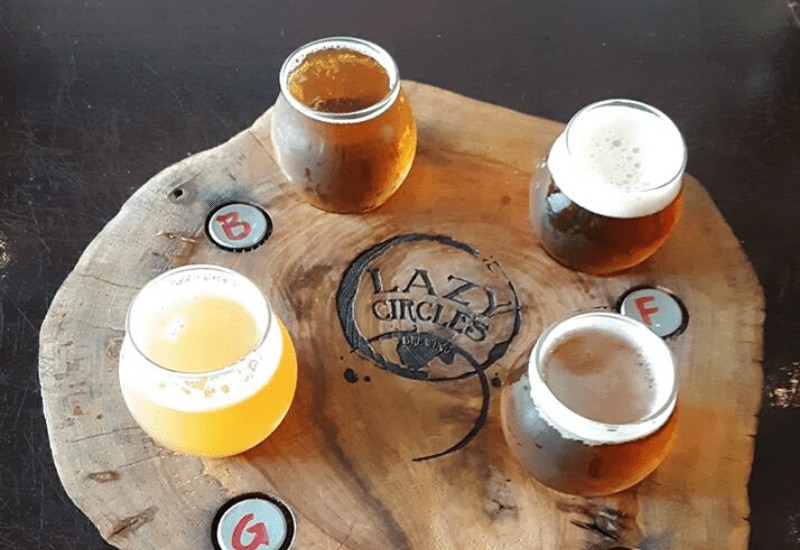 Best Wineries and Breweries in Norman
Beer and wine lovers won't want to miss out on the best breweries & wineries in Norman when they come to visit. Here are some of our favorites…
Native Spirits Winery
The family-owned Native Spirits Winery uses the finest grapes from around the world to produce Oklahoma wines for all palates. You can take a stroll through the vineyard and try some of the wines. The winery hosts multiple events throughout the year, including Wine Night Out with local music every Friday.
(405) Brewing Co.
A boutique brewery and taproom, (405) Brewing Co. was founded by two friends. It produces craft beers, stouts, and ales. Each batch explores new brewing techniques and mixed fermentation. Hanging out with friends in the taproom is encouraged.
BIG Brewery
BIG on variety, BIG on quality, and BIG on fun, BIG Brewery in Norman OK brings the founders' passion for brewing and sharing really good beer with family and friends to a three-barrel, taproom focused brewery just a short walk away from Montford Inn in historic downtown Norman.
Black Mesa Brewery
Featuring a 10,000 sqft brew site producing some of Oklahoma's finest beer, a 1600 sqft taproom, and an outdoor patio, Black Mesa Brewery's location in Norman OK is a short drive away from our Norman bed and breakfast and frequently hosts events that you won't want to miss attending.
Lazy Circles Brewing
A hip joint with festive decor, Lazy Circles Brewing features samples of homemade brews and pints. The staff encourages patrons to bring food. With outdoor seating, friendly dogs are welcome too.
Get our free ebook guide to the best things to do in Norman and OKC. The best activities, restaurants, museums, events, views, and much more!
Click here to request the guide.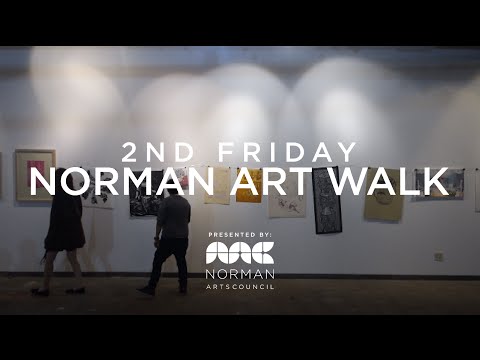 Best Norman Events and Festivals
As a college town, Norman OK is a busy place, and there's always something to do. Many fairs and festivals take place in Norman throughout the year, and these are a few noteworthy special events in Norman this year.
Note: Please check individual festival websites for current information as some events may be suspended or altered in format due to COVID-19. 
2nd Friday ArtWalk
The 2nd Friday Art Show features local artists, musicians, poets, and artisans in an open-air art show in Downtown Norman on the 2nd Friday of each month. This year-round event in Norman, OK, is a great way to get a glimpse of the local culture and enjoy a night out on the town.
Norman Music Festival
The annual Norman Music Festival takes place on the last weekend of April each year. With over 200 concerts in three days, this is a can't-miss festival in Norman, OK, for all music lovers!
Norman Mardi Gras Parade
Near the end of February, the annual Norman Mardi Gras Parade is one of the most fun things to do in Norman, OK. This wild and wacky event celebrates the Cajun tradition with fire and hula dancers, musicians, jugglers, clowns, fun and unusual characters, and parade floats.
Medieval Fair
At Reaves Park, the annual Medieval Fair is held in April, transporting you into the 14th century. Since 1977, the three-day event features King Edward III, arts and crafts, games, food, and an array of entertainment. For example, there are jugglers, dancers, jousting events, and storytellers.
SoonerCon
In celebration of geek pop culture, literature, fandom, and fiction art, SoonerCon features a full schedule of activities in June. There are three days of performances, films, gaming, panels, and workshops. The event hosts a charity auction, costume contest, art show, and exhibitor hall as well.
Cleveland County Free Fair
If you want more free things to do in Norman, OK, the Cleveland County Free Fair is a four-day event in September. It features tasty fair food, live entertainment, carnival rides, livestock displays, a petting zoo, and fun games for children and adults alike. There are drawings and art displays too.
Norman Brewtoberfest
Norman Oktoberfest has been reimagined and is now Norman Brewtoberfest. The inaugural event in 2021 isXZ sponsored by Norman Next, VisitNorman, 405 Brewing, Black Mesa Brewing, Crossed Cannons Brewery, Equity Brewing, Beer Is Good Brew Co., and Lazy Circles Brewing. Octoberfest will be celebrated with games, food, live music, and German-style beers! Bohemian Knights will perform live music, and the Meating Place will be serving food. This will be an outdoor event held in the parking lot at Lazy Circles Brewing.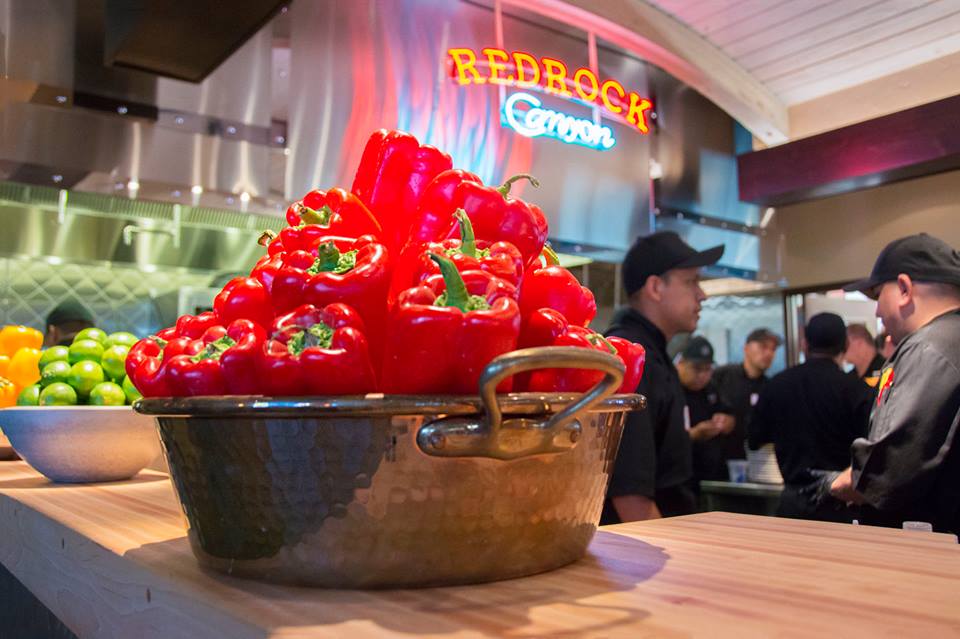 Best Restaurants in Norman
There are lots of great restaurants in Norman OK. From romantic dining to coffee shops, Norman OK has something for every appetite and every meal.
Ray's BBQ
Founded by former New York Jets safety Darrol Ray, Ray's BBQ is a low-key joint. The family-run restaurant serves all the classics, including chopped pork, brisket and St. Louis-style ribs. You're likely to see Ray walking around the dining room and talking to customers.
Legend's Restaurant
For more than 50 years, Legend's Restaurant has been a family-owned establishment with a casual but upscale atmosphere. The decor features original art and contemporary and historic artifacts. It serves American and international dishes with a modern twist, such as steak, pasta, and fresh seafood. Vegetarian, vegan, and gluten-free options are available.
Tarahumara's Mexican Cafe
At Tarahumara's Mexican Cafe, you get a taste of authentic, Mexican recipes from Chihuahua. This restaurant only uses the freshest ingredients, and its red and green chile salsas are prepared from scratch. From quesadillas to burgers, everyone can find something to enjoy. You can even order gluten-free, vegetarian, and vegan meals.
Benvenuti's Ristorante
For a taste of Italy, dine at Benvenuti's Ristorante. Chef Anthony Compagni puts a new-world spin on old-world recipes that excite your taste buds. The pasta is made by hand every day, as are the desserts. Compared to other restaurants in the Midwest, it has one of the largest wine collections with over 250 options. Vegan, vegetarian, and gluten-free dishes can be prepared.
Get our free ebook guide to the best things to do in Norman and OKC. The best activities, restaurants, museums, events, views, and much more!
Click here to request the guide.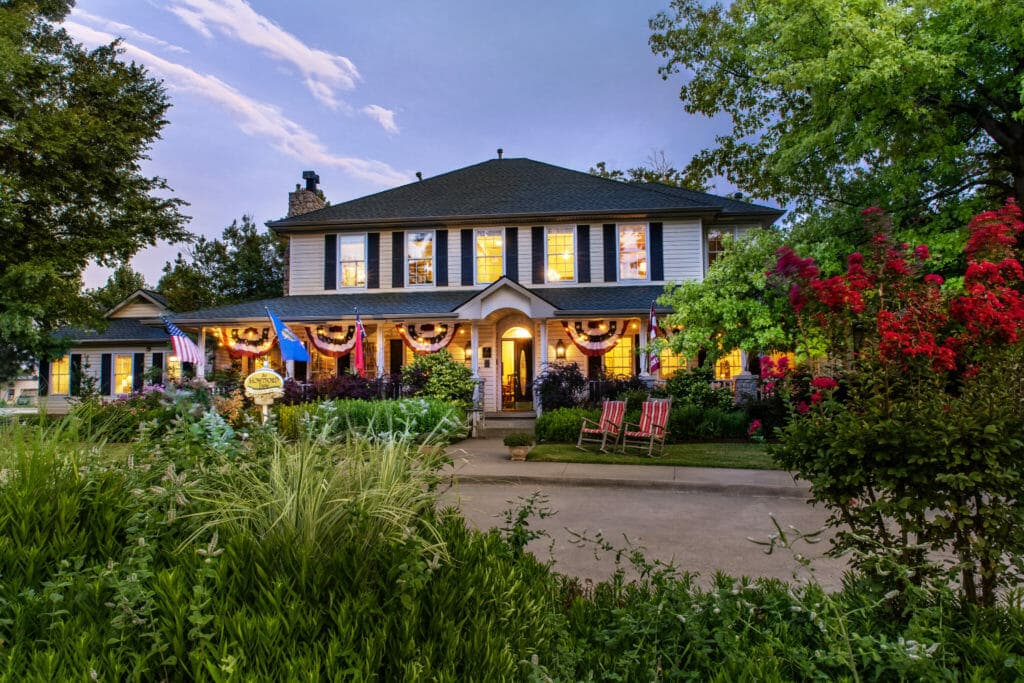 Best Place to Stay in Norman, Oklahoma
When you plan a trip to Norman, Oklahoma, you need a convenient and comfortable place to stay. Montford Inn is just a short drive or walk away from the University of Oklahoma and offers accommodations and amenities to help you relax and unwind.
We have rooms in our main house and private cottages nearby. Our staff offers friendly hospitality that only a bed-and-breakfast can. We're close to many of the above things to do Norman OK as well as numerous things to do in Oklahoma City.