Cities don't get to call themselves the best college towns just because there's a college or university within their city limits. The best college towns have distinct city cultures that revolve around their academic institutions. The adoration and energy of the institutions are felt throughout their communities.
You might think that college towns are large metropolitan areas. However, small cities can have colleges and universities that are often overlooked but still provide the same opportunities and college culture. Although part of the Oklahoma City metropolitan area, Norman, Oklahoma, is one of the best small college towns in the country.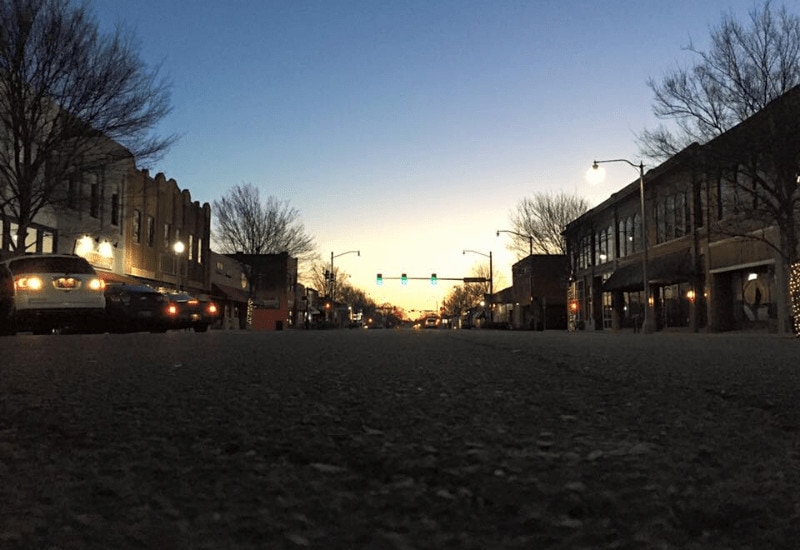 Get our free ebook guide to the best things to do in Norman and OKC. The best activities, restaurants, museums, events, views, and much more!
Click here to request the guide.
Norman OK is One of the Best College Towns in America
There are numerous reasons why Norman, Oklahoma, is one of the best college towns in America. It's a wonderful town to visit, live in, and work in. In fact, many college and university students choose to stay in the city after they graduate. As a result, they can take advantage of the job opportunities, lower cost of living, sports scene, and all of the great things to do.
Let's take a deeper look into the appeal of this small city, named one of the best college towns in America.
1. Academic and Job Opportunities
You can be certain that Norman has many academic opportunities. The city is home to Hollywood Cosmetology Center, the Moore Norman Technology Center, and, of course, the University of Oklahoma. However, you don't have to be a college student to further your education. Many learning opportunities are available to residents, such as poetry and book readings, campus lectures, and class audits.
Along with providing education, the learning centers in Norman offer great job opportunities. While some of these jobs are academic, others are research-related or administrative positions. On top of that, the city's retailers, restaurants, medical offices, and more supply a plethora of career opportunities.
2. Better Health Care
Whether you're starting a family, caring for a loved one, or retiring, small college towns like Norman have higher quality health care than the average city. In Oklahoma, the OU College of Medicine is located in Oklahoma City. Because of that, the greater area has top-notch clinics and hospitals, so you can find any specialist within a reasonable drive.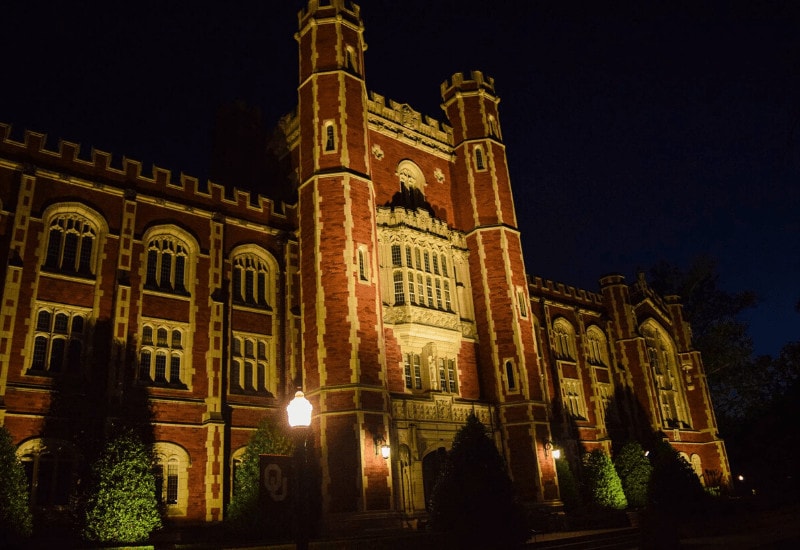 3. Cheaper Living Costs
Compared to living in or visiting a major metropolitan area, the outskirts and smaller cities aren't as expensive. In Norman, the overall cost of living is a decent amount lower than the national average. In particular, housing is well below the U.S. average for renting and buying. For this reason, the city is a comfortable place to live and doesn't break the bank.
4. The Nightlife
One thing that's popular in college towns is the nightlife. While many students like to go out about after being in classes during the day, residents like to let loose after work. From film screenings and art shows to plays and concerts, there's always something to do after studying, working, or exploring the city for the day.
5. Creativity and Diversity
Along with having low living costs, the best college towns in America have a youthful, creative vibe. In the best college towns, like Norman, local artists often put their creativity to good use. For instance, they generally provide much of the entertainment that the city's nightlife features.
In addition, colleges and universities attract professors, students, and other staff members from across the world. For that reason, college towns easily become melting pots that extend to surrounding communities. Locals and visitors alike have the opportunity to interact with people of all cultures and walks of life.
Get our free ebook guide to the best things to do in Norman and OKC. The best activities, restaurants, museums, events, views, and much more!
Click here to request the guide.
6. The Sports Scene
Sports are major events to which nearly everyone in a small college town lends support. Since the tickets cost much less than those for professional league games, anyone can afford to attend. Many of the attendees take advantage of the opportunity to celebrate with tailgating too.
In Norman, you can feel parade-like energy in the streets on Saturdays during football season. Whether they're residents or visitors, students and fans gather to cheer on the team. The Oklahoma Sooners football team has won seven national championships.
However, football isn't the only sport that gets support from the whole community. Sooner volleyball, basketball, baseball, and softball are very popular as well. The Oklahoma Sooners baseball team has won two NCAA Division I championships, while the softball team has won four national championships. Additionally, the gymnastics teams have won 11 national championships, and the OU wrestling program is one of the most decorated at the college level.
7. Community Events
If you like community or social events, small college towns like Norman are the place to be. Whether it's a local tradition, farmers market, school-hosted event, or seasonal festival, there's almost always something planned that brings the community together.
Speaking of school-hosted events, the OU's English Department started the Norman Medieval Fair in 1977 on the south oval of the campus. It was the first renaissance fair in the state and only lasted for one day. Since then, it has grown to span a three-day weekend every April and is held at Reaves Park, which is one of Norman's largest.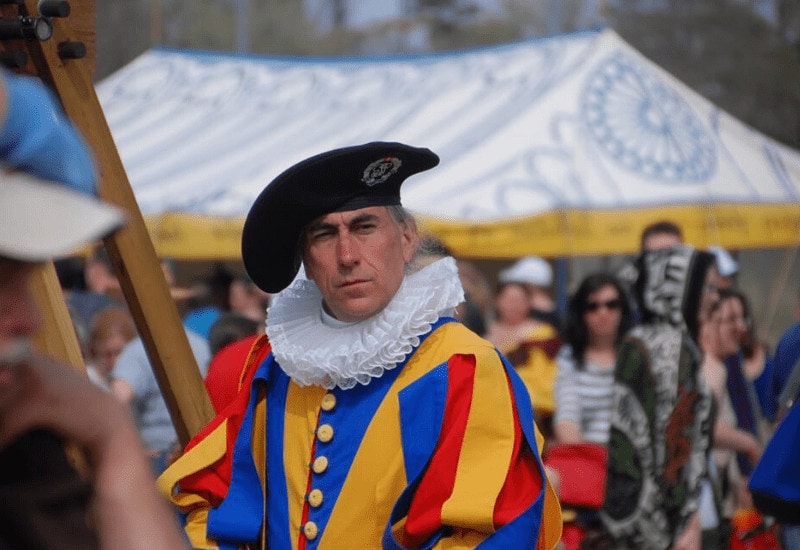 However, the renaissance fair is just one of the best celebrations that Norman hosts. Be sure to check out some of the other events and festivals held throughout the year.
8. Plenty of Other Attractions and Things to Do
Small college towns usually have many other things to keep locals and visitors busy. Aside from the nightlife, sports events, and community gatherings, there are tons of things to do in Norman. In fact, the city and surrounding area have 55 parks with great scenery and opportunities to exercise or relax.
Norman has a theater and casinos that offer indoor entertainment. Along with art and history museums, there's a variety to do for children and adults alike. In fact, the Sam Noble Oklahoma Museum of Natural History and the Fred Jones Jr. Museum of Art are both located within the OU campus. The city even has several breweries and wineries.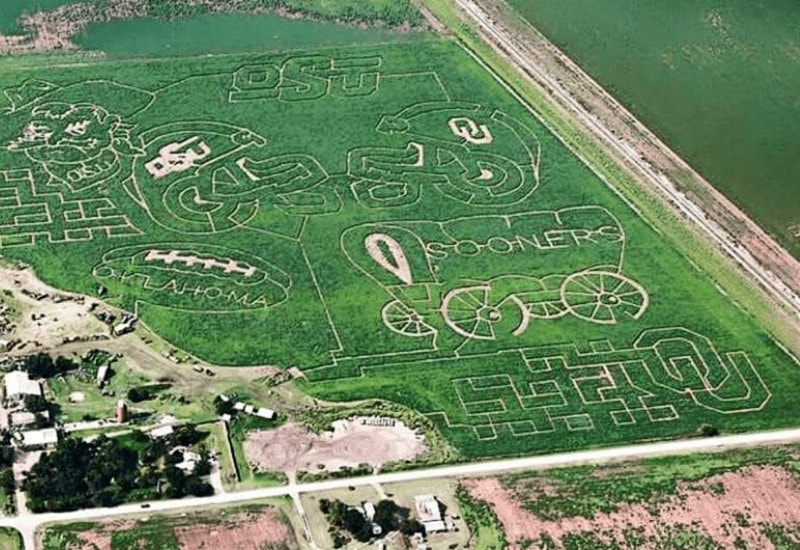 9. Numerous Restaurants
Foodies often find that small college towns are the best places to get delicious meals. Part of the reason may be that college students are more adventurous, so the towns tend to offer a large variety of cuisines. Norman is no different, and it has some of the best restaurants, such as Charleston's Restaurant, Full Moon Sushi and Bistro, Redrock Canyon Grill, Chips 'N Ale, and Jan Del Fuego.
Check out more of the city's best restaurants here.
Where to Stay in Norman as You Experience One of the Best College Towns in America
If you're visiting Norman, Oklahoma – one of the best college towns in America – you want to stay in a hotel with access to the best that this college town has to offer.
Montford Inn is located in the downtown area and is just a short walk away from OU. We have rooms in our main house and secluded cottages. For the ultimate college town experience, book our Alma Mater room, which is decorated with OU memorabilia.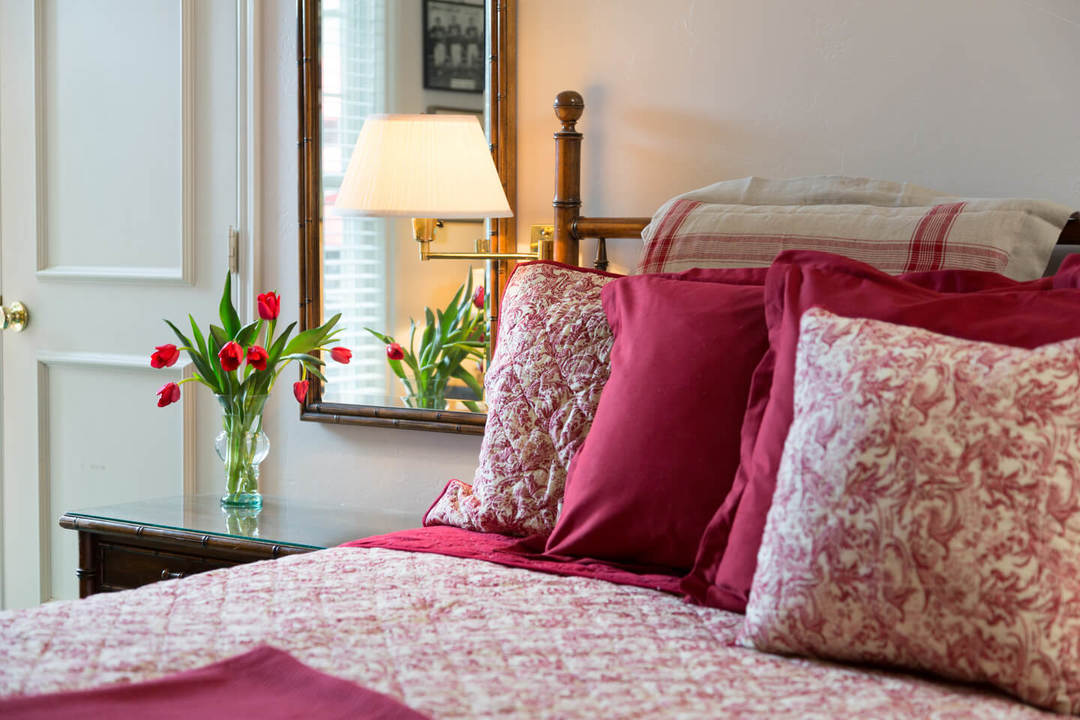 Get our free ebook guide to the best things to do in Norman and OKC. The best activities, restaurants, museums, events, views, and much more!
Click here to request the guide.