The Montford Inn is a Norman, OK bed and breakfast with 9 rooms in the main house and 6 secluded cottages. Montford was specifically designed and built as a bed and breakfast so you'll enjoy the comforts and extras from this thoughtfully appointed Oklahoma City area bed and breakfast.
Whether you are looking for a romantic couples' getaway, a great spot for your family reunion, or girlfriends' weekend, or you need a home-away-from-home during a work trip, Montford Inn has you covered with comfortable rooms and amazing extras. Plus, you'll enjoy our library full of books, games, and magazines while you stay at the Inn.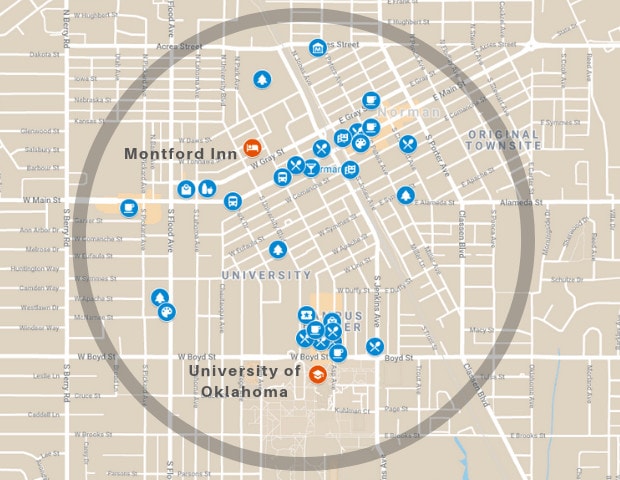 Convenient Location
Located in the historic downtown area of Norman, Montford Inn is within walking distance of the University of Oklahoma (Go Sooners!). Montford Inn is in the perfect location to experience the best of Norman, OK, and is also a convenient drive to OKC.
"So close to great dining, great art in one of the premier communities in Oklahoma. You don't have to be an OU fan (I'm not), but we never miss a chance to enjoy the hospitality, the atmosphere, the deliciousness of coming a few miles south and entering a different, relaxed, comforting world. Yes, breakfast is an art, and if you stay in one of the cottages, they bring breakfast to you. Scrumptious. Larrupin' good. . Don't miss it." – review from Culture396732 on TripAdvisor
Accommodations and Amenities
Whether you'd like to stay in the main house or one of our private cottages, we offer a variety of accommodations and amenities to make your stay comfortable and memorable.
Standard Amenities
Whether you're in a guest room in the main house or one of our private cottages, your stay will include the following amenities:
Private en-suite bathrooms
Fireplaces
Cable TV and DVD player hidden in armoires
Wireless internet access
Telephones
Ceiling fans
Built-in closets
Fireplaces
Hairdryers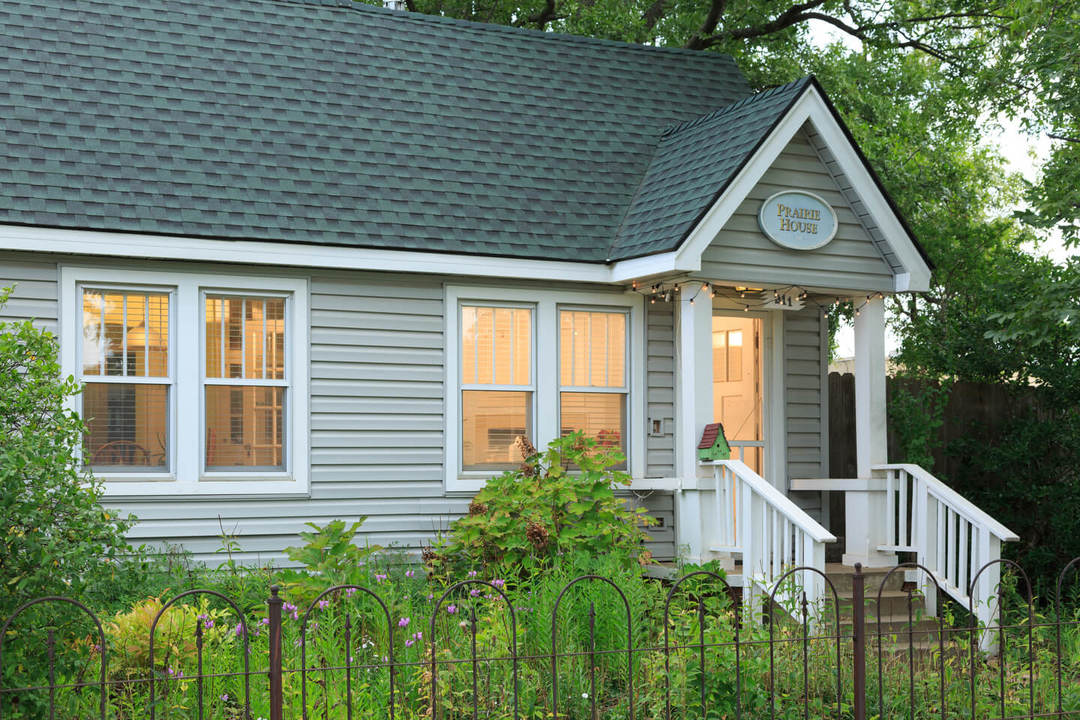 Private Cottage Amenities:
Our six private cottages also include a full entertainment center, two TVs, two fireplaces, and a private screened-in back porch. You'll also enjoy a two-person whirlpool bath and a walk-in shower.
Select rooms may also include canopied beds, jetted bathtubs, outdoor private hot tubs, two-person Jacuzzi's, and walk-in showers.
Call us today to book the room that is right for you!
Breakfast
Why settled for pre-packaged, warmed up breakfast, when you could enjoy our homemade gourmet breakfast? Each morning, the aroma of fresh coffee greets our Montford Inn guests. We also serve fresh fruit and our renowned Tonhawa Smoothies, as well as sumptuous breakfast dishes, each cooked with only the finest ingredients, like fresh herbs directly from our own garden.
Why do we include a gourmet breakfast with every stay? Read more and find out!
"The staff is phenomenal. So kind. Our cottage was so cozy and clean and quiet. Amazing being in town and that quiet. 100% recommend" – review from George H on Google
In the late afternoon, guests can expect to be indulged with cookies or other goodies and a glass of wine, lemonade, or a soft drink… all part of the Montford Inn's unique amenities.
Fresh flowers always welcome our guests to the inn. Canopied beds, jetted bathtubs, outdoor private hot tubs, two-person Jacuzzi's, and walk-in showers are few of the extras available in selected rooms. Hairdryers are provided in every bathroom.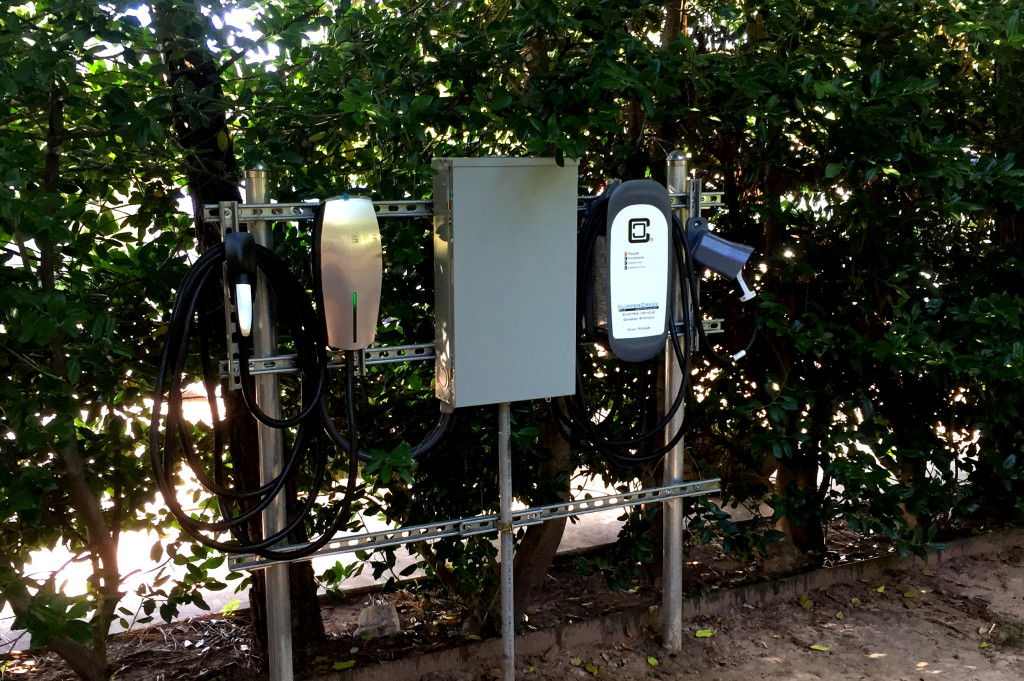 Tesla Charging Station Near OU
Our Oklahoma bed and breakfast is home to a Tesla electric car charging station. This charging station is the closest charging station to the University of Oklahoma as well as the first in Norman, OK. And, it's the first at an independent property in the greater OKC area.
"Beautiful place with amenities that rival any 5 star hotel. The staff are courteous and welcoming. They even have a Tesla and EV charging capabilities. Only one with a Tesla charger in town. This is the only place I stay when in Norman." – review from JB T on Google
The charging station has a 40 amp and 50 amp charger and is perfect for guests and people in the area (for a small fee) to charge their electric cars. If you drive an electric car or are interested in them, you can learn more about the Norman Tesla Charging Station here.