Lake Thunderbird State Park is located on a huge man-made lake created by a reservoir for the cities of Norman, Del City, and Midwest City. It offers a wide variety of water activities and recreation for those weary of cities and craving some time in the outdoors.
Get our free ebook guide to the best things to do in Norman and OKC. The best activities, restaurants, museums, events, views, and much more!
Click here to request the guide.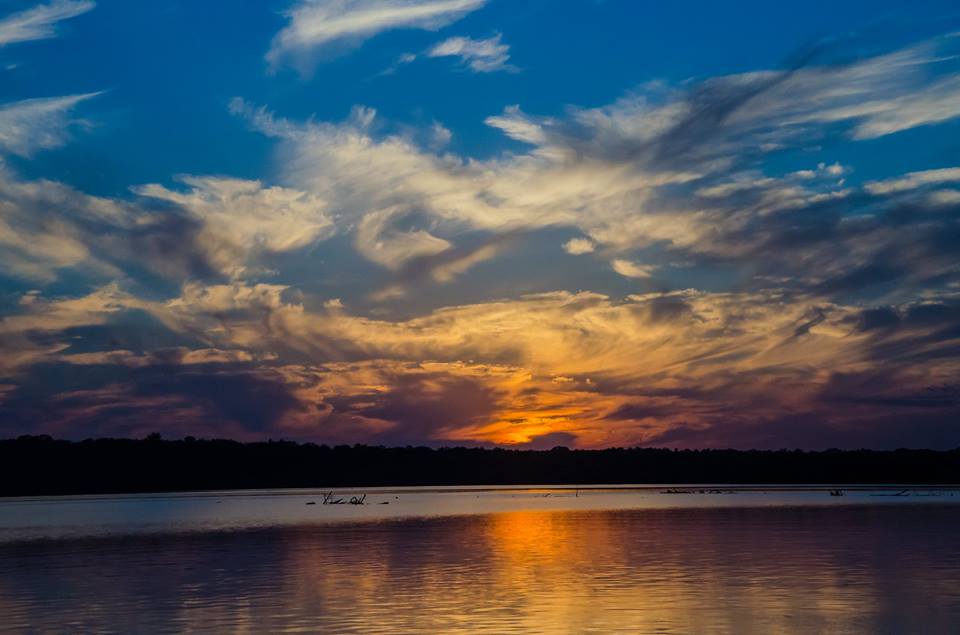 About Lake Thunderbird State Park & Discovery Cove Nature Center
Lake Thunderbird State Park is a 1,874 acres Oklahoma state park in Cleveland County Oklahoma. It is on the east side of Norman, Oklahoma on State Highway 9. Lake Thunderbird State Park provides recreational access to Lake Thunderbird.
A beautiful state park specializing in family camping, fishing, boating, biking, equestrian trails, and archery hunting in select areas, Lake Thunderbird State Park is the perfect place to spend a day in the outdoors near Norman, OK.
There are two marinas (Calypso Cove Marina and Little River Marina), nine boat ramps, and two swim beaches on Lake Thunderbird. The park has over 200 sites for parking Recreational Vehicles (RVs), including 30 full hookups. There are also restrooms, playgrounds, picnic shelters, primitive campsites, and a seasonal restaurant in Lake Thunderbird State Park.
Lake Thunderbird State Park Discovery Cove Nature Center's hours of operation are 9:30 am – 4:30 pm Thursday through Saturday. Lake Thunderbird State Park Discovery Cove Nature Center is closed Sunday through Wednesday.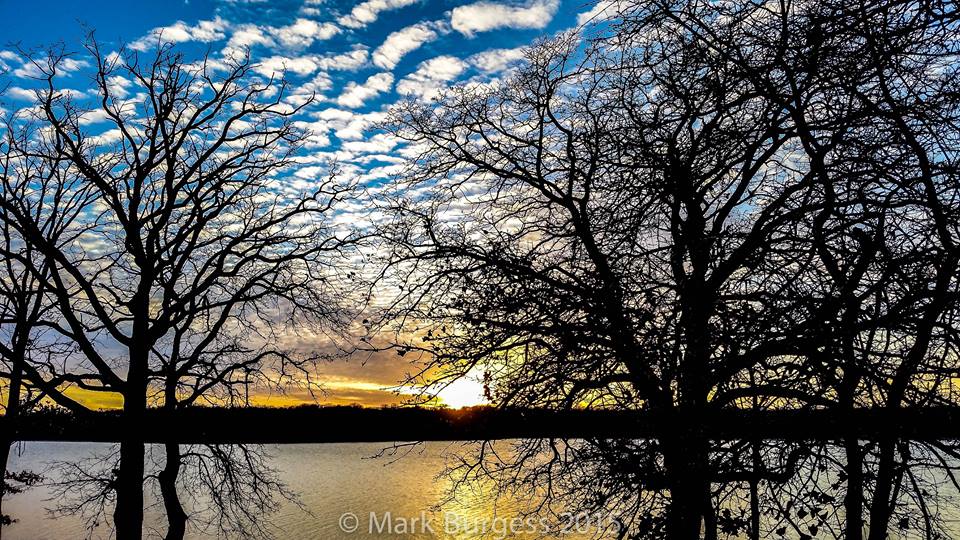 1. Eagle Watching at Lake Thunderbird State Park
The state park falls within the bald eagle winter migration corridor. Bald eagles can be seen from roughly December through February. You can even get a guided eagle tour from the Crow's Secret Nature Center!
2. Look for the Lake Monster in Lake Thunderbird
While the existence of the Lake Monster is still unconfirmed, there is believed to be a fresh water octopus living in the man-made lake. If you catch a glimpse, there's no doubt that Animal Planet would love to see your video!
3. Biking Lake Thunderbird Trails
All of the trails around Lake Thunderbird are excellent for biking. Lake Thunderbird State Park has mountain biking trails that are very hilly, a nice change from central Oklahoma. You'll get to experience the State Park in a whole new way and cover more ground in the same amount of time as a traditional hike.
4. Fishing in Lake Thunderbird – Norman OK
Lake Thunderbird is a great spot to drop a line and spend some time fishing. The lake is well stocked with large-mouth bass, crappie, sunfish, channel catfish, white bass, and sockeye. We love to hear the fish tales from our guests after a day out on the water.
5. Boating on Lake Thunderbird
Whether you are a seasoned seaman or new to watercraft, Lake Thunderbird State Park has everything to make your boating day great. With two marinas and a boathouse, you will find several different kinds of vessels which are all ready to set sail. You can take sailing lessons, participate in sanctioned races, or even attend a regatta.
6. Lake Thunderbird State Park Hiking
Exploring the hiking trails is a great way to get out and stretch your legs and get a great lay of the state park. You'll get to see spectacular views of the lake and see some great wildlife. And if you plan your hike at the right time, you're sure to catch a glorious sunset.
7. Equestrian Trails at Lake Thunderbird State Park in Norman OK
Lake Thunderbird State Park Discovery Cove Nature Center and equestrian trails are located in the Clear Bay area. The equestrian trails, which are open Wednesday through Sunday from dusk to dawn, cover four miles and feature 12 obstacles.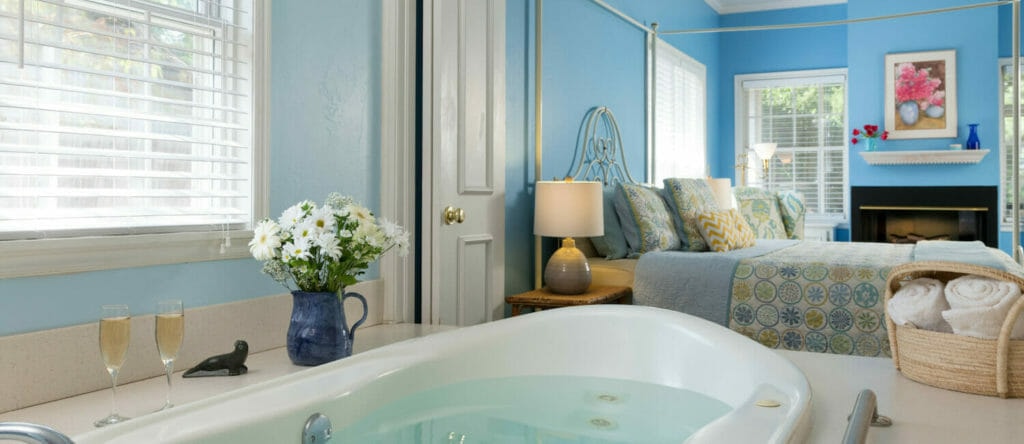 Relax at Our Norman OK Bed and Breakfast Hotel a Short Drive from Lake Thunderbird State Park
Whether it's a day out on the trails hiking or horseback riding, or whether you've searched high and low for the lake monster, a great night of relaxing is in order. Our Norman OK bed and breakfast has great whirlpool tubs and amazingly cozy beds to help you ease your muscles after a day of adventures before having a great night's sleep.
Of course, if you went looking for eagles, you might need to thaw out a little first. You can warm up right next to one of the cozy fireplaces at the Montford Inn. In the morning, you'll be served an amazing breakfast from our hospitable staff. We look forward to hearing about your adventures over our morning cup of coffee.