Norman, Oklahoma is brimming with fun activities all over town, but if you're visiting Norman, Riverwind Casino is the place you need to be.
Get our free ebook guide to the best things to do in Norman and OKC. The best activities, restaurants, museums, events, views, and much more!
Click here to request the guide.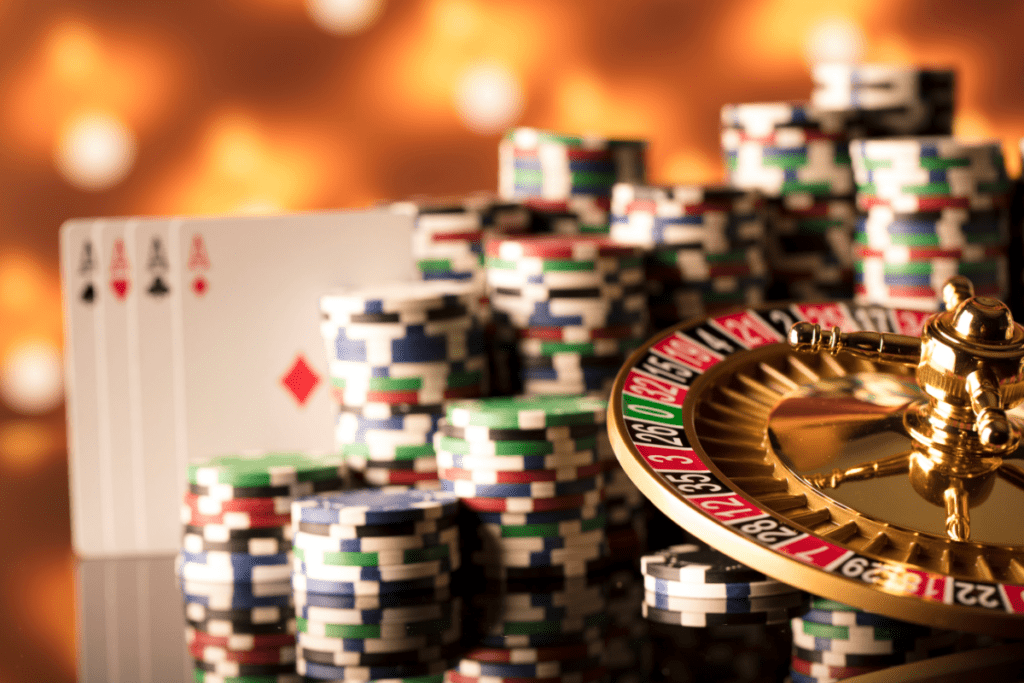 Riverwind Casino in Norman Oklahoma
If you're looking for some fun, there's no better place to have it than at a casino. After all, what's not to like? There are more casino games than you can shake a stick at, amenities such as food and entertainment options are offered at more affordable prices and you can gain rewards if you stay at and gamble at a casino. In Central Oklahoma, Riverwind Casino is the place to go if you're looking for fun.
Owned by the Chickasaw Nation and opened in 2006 along the I-35/Highway 9 west junction, this 219,000 square foot casino is one of the largest in Oklahoma and one of the most popular.
Since opening its doors, Riverwind Casino has been consistently named one of the Sooner State's best casinos, winning Oklahoman Reader's Choice and Gazette Best of Awards.
Norman Oklahoma Casino Games
Whatever your pleasure is for casino games, Riverwind Casino has it. Looking for blackjack, Texas Hold'em, and baccarat? Riverwind Casino has all of those, many more, and all your favorite casino games. In all, the casino has more than 2,700 slot machines and 19 gaming tables.
No matter what your favorite game is, it's hard not to smile at the bright lights and cheerful chirps of the casino as you enter the casino floor. When you enter, you'll immediately feel the energy that's teeming through the gaming floor.
So what can Riverwind Casino offer? For one thing, it offers several different gaming venues within the casino itself. If you want to take your playing and winning up a notch, Riverwnd offers a high-stakes gambling area with electronic games that accept spins from a dollar to $100.
If table games are more your bag, Riverwind Casino is ready to deal you win. The table games pit has 19 different tables to choose from and friendly dealers who can help you get started. Whether you're a fan of roulette, craps, blackjack, poker, or several other games, the casino is ready to help you make the most of your visit.
If you love table games, you can find hundreds of machines, all waiting for you to sit down and test your luck. What's even better is you can use the casino's game finder to search for your favorite games and their location in the casino. Depending on when you visit, you can take part in one of several promotions held by the casino.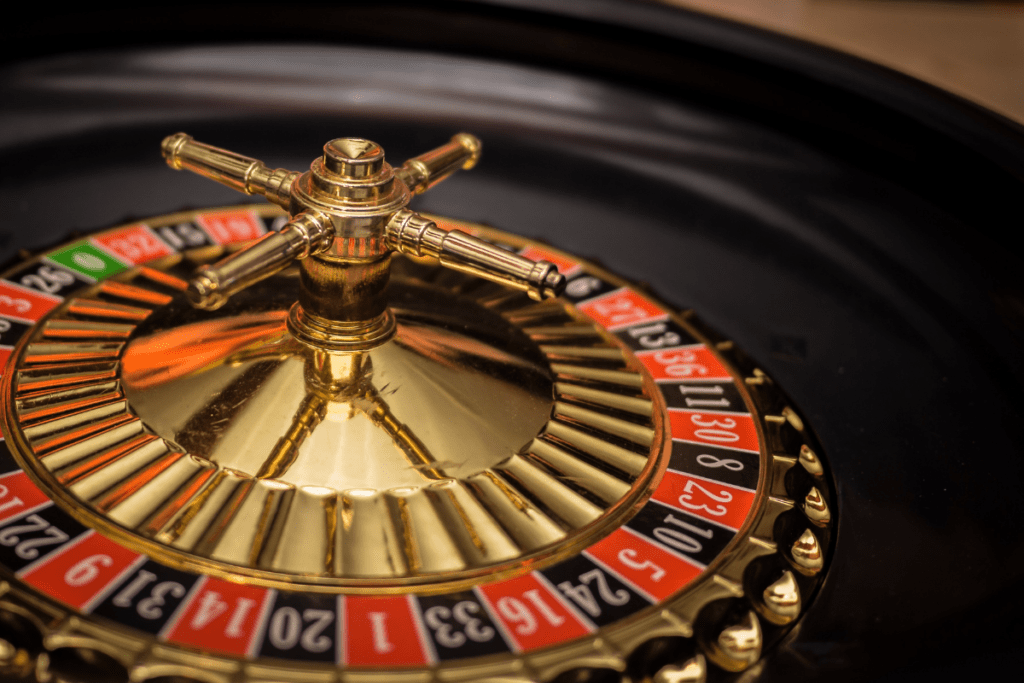 There are several poker tables in the table pit, but if poker is your favorite game, Riverwind also has a dedicated poker room. In this dedicated space, visitors can try their hand at Pot Limit Omaha, Texas Hold 'Em, and several other kinds of poker.
A quick journey up the casino escalator will take you to Riverwind's spot for racing fans: Racer's OTB. This lounge offers simulcast from some of the world's most famous racing tracks, and visitors can bet on horses while sipping on a cocktail and relaxing in a comfy chair.
Get our free ebook guide to the best things to do in Norman and OKC. The best activities, restaurants, museums, events, views, and much more!
Click here to request the guide.
On-Site Entertainment
Not only is Riverwind Casino packed with games, but it also has the 1,500-seat Showplace Theater. The theater is well-known for concerts, but it's also known for its comfortable design, sleek sound system, and giant screens flanking either side of the stage.
Since its opening, Riverwind has shown a knack for bringing in some of the biggest names and biggest events. In December 2006 alone, Mel Gibson flew to Oklahoma to screen his movie Apocalypto.
Riverwind Casino consistently offers all-star concert lineups and has hosted some of the biggest names in the last decade, including Chicago, Willie Nelson, ZZ Top, Vince Gill, and BB King. In the coming months, Scotty McCreery, Night Ranger, and Everclear are among the acts scheduled to play Rverwind.
No matter where you are in the three-tiered theater, there isn't a bad seat in the house. For those seeking a more exclusive experience for a concert, visitors or groups can reserve spots in the VIP Mezzanine, which offers a private bar, a fixed-balcony vista, and comfortable couches to watch the show from.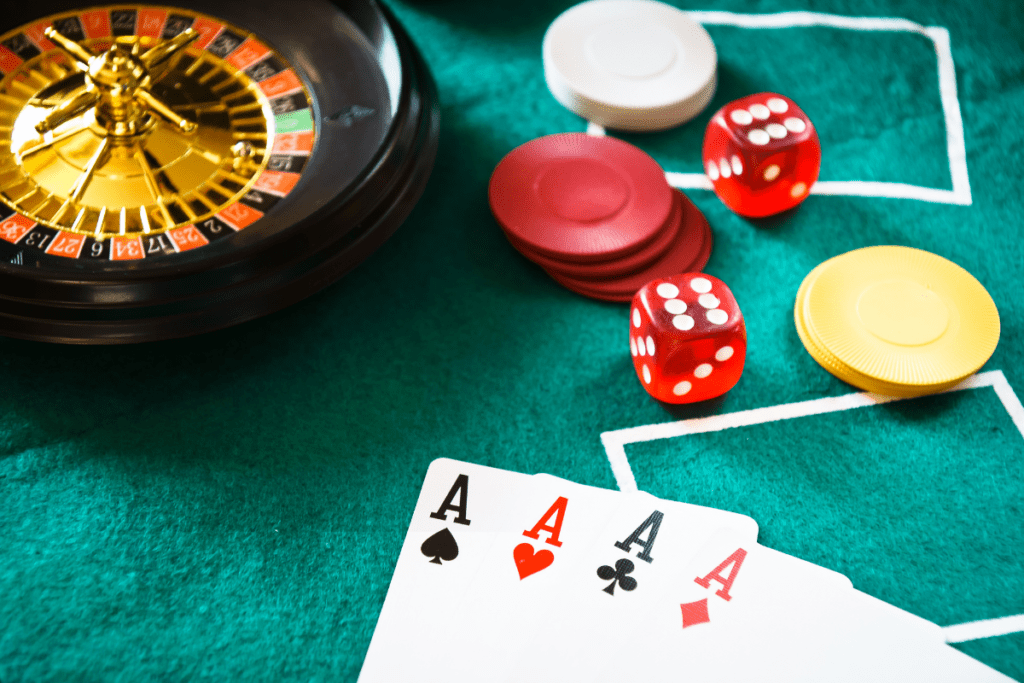 On-Site Dining Options
Whether you're visiting Riverwind Casino for a concert or a fun weekend away, you're going to get hungry at some point. When that time comes, the casino has you covered. Riverwind Casino offers some great spots for a quick bite or a drink, and its casual dining options are amazing. If you've got time for a meal, Riverwind's restaurants are worth checking out.
Seasons Food Court
There's no better feeling than sitting down to a great meal after a big win at the tables or an exciting concert and Riverwind Casino offers visitors several options. If you're looking for a quick bite, stop by the Seasons Food Court at the north end of the venue. Here you'll find plenty to satisfy your appetite. You can grab a burger and fries at Burger King, sit down to a giant stack of pancakes at IHOP, nosh on Mexican food at Taco Bueno, or get some Chinese food at Panda Express.
Chips 'N Ales
Chips 'N Ales transports visitors right into the middle of a British pub brimming with atmosphere. This restaurant is inspired by some of London's great pubs and offers some great grub too. Order up some beer-battered fish and chips, a juicy burger, chicken pot pie, or a juicy steak. While you wait for your food, you can order from the restaurant's full bar and watch your own flat-screen TV at your booth.
River Buffet
If you can't decide what you want to eat, that's OK. The River Buffet has you covered and excels at helping hungry visitors make up their minds. How do they do it? They do it by offering a little bit of everything. From tasty Mexican food to all-you-can-eat seafood, mouthwatering ribs, American classics, and so much more.
The best part? You can have it all if you so desire. Whether you're craving a burger, some delectable Italian food or you want an extra helping of dessert, no choice is a bad one at the buffet.
COOP Ale House
The COOP Ale House is hard to miss, but it's not to be missed either. It's located in the center of the casino, making it the perfect spot to take in the energy and atmosphere of Riverwind. While you marvel at the dancing colors and lights, take time to marvel at the menu of top-shelf spirits, draft beer, and wine. No matter what you choose, you'll be able to quench your thirst.
If you want to keep gambling while you enjoy your beverage, worry not. Every seat at COOP Ale House has video poker, and if you want a drink while playing plots or table games, there are many cocktail servers on the game floor.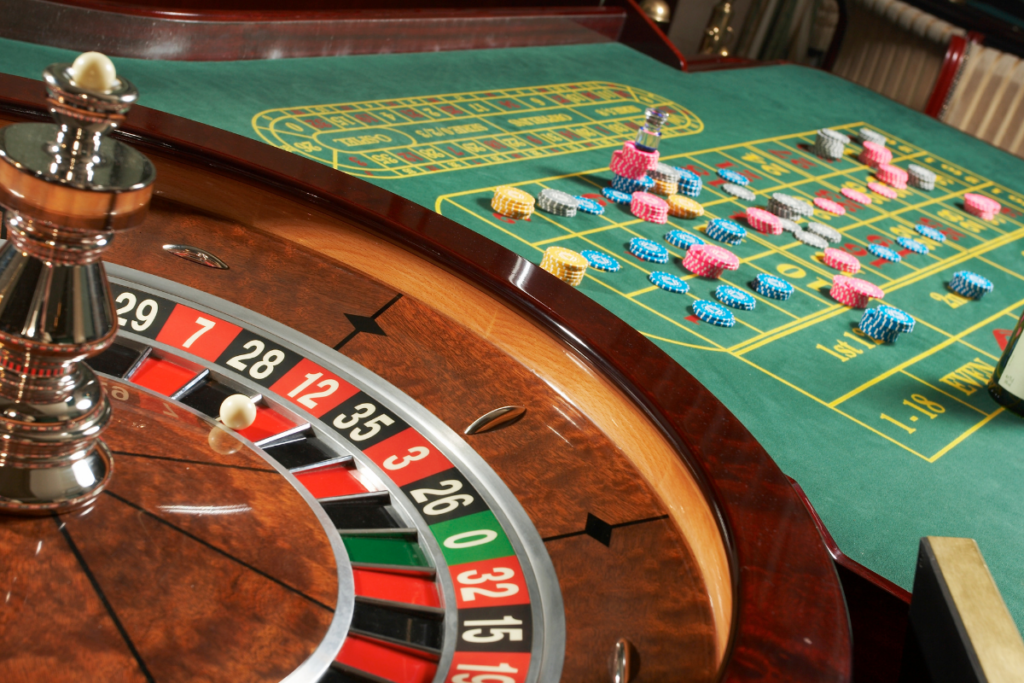 Special Events at Riverwind Casino
One of the most fun events of the year at Riverwind Casino is the COOP Ale Works Beats & Bites Festival. Beginning in April, the casino's west parking lot hosts a monthly event through August that features food trucks, concerts, and so much more. Admission is free and local vendors are on hand to offer merchandise, face painting, and body henna.
In the past, Riverwind has held a multitude of events and not just concerts. It's a popular spot to hold gala fundraisers as the Toby Keith Foundation did in 2013, the casino launched an annual charity golf tournament in 2013, and it's also been the site of the World Series of Poker.
Where to Stay Near Riverwind Casino
With hundreds of slots, more than a dozen gaming tables, a state-of-the-art theater, and numerous dining options, Riverwind Casino is a place you absolutely have to visit when you're in Norman, Oklahoma.
And the best place to stay in Norman OK is the Monford Inn bed-and-breakfast! With its convenient location yet secluded atmosphere, it's the perfect destination whether you're looking for a romantic getaway, need a home-away-from-home on a business trip, or are enjoying a vacation with friends.
Get our free ebook guide to the best things to do in Norman and OKC. The best activities, restaurants, museums, events, views, and much more!
Click here to request the guide.