Summer is a great time to travel and discover new places and events. It's also a great time to play tourist in your own town and experience everything your city has to offer.
Sometimes it's hard to know which events are the can't-miss events of the summer, whether you're local or from out-of-town. If you're local, sometimes you get so used to the events of the summer that they don't seem different or special when they really, really are. And if you're from out-of-town, you want to know what's worth the trip as you make your travel plans.
You want to know what other people think, what other people like. You want recommendations from people who know the area, who know the events. You want a friend, even in a brand new city.
Get our free ebook guide to the best things to do in Norman and OKC. The best activities, restaurants, museums, events, views, and much more!
Click here to request the guide.
7 Can't-Miss Summer Events in Norman OK
Jazz in June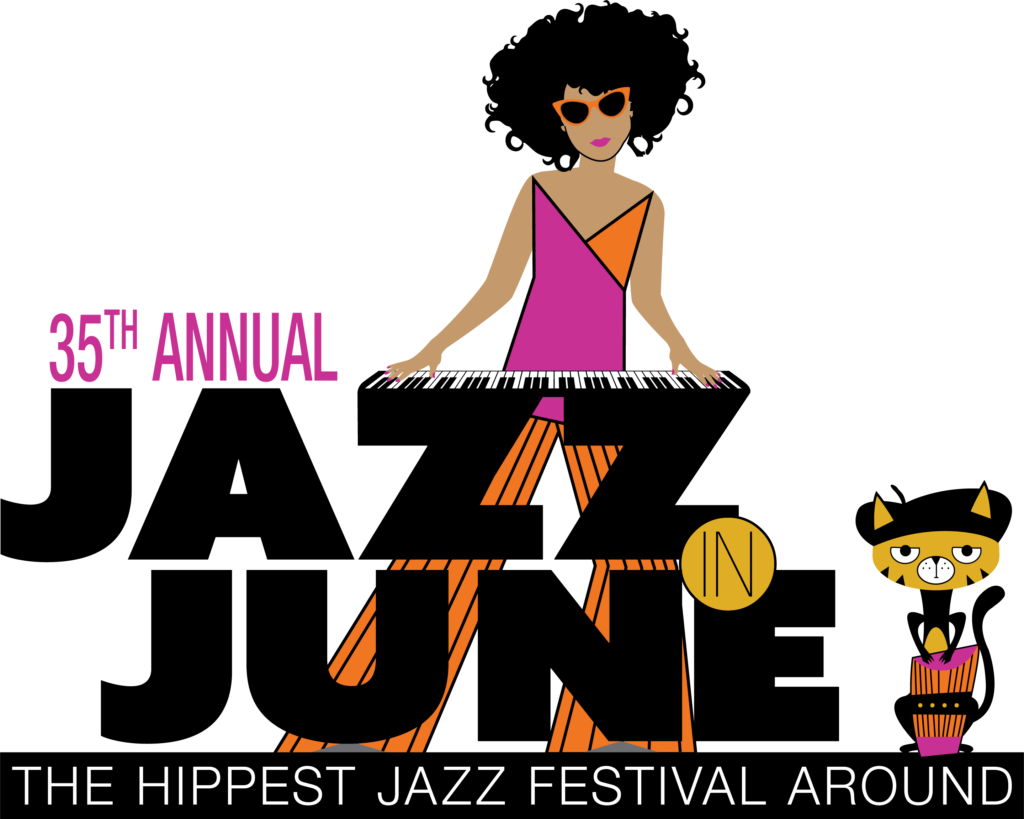 Jazz in June is a three-day music event with live jazz, blues, rhythm, and funk musicians. Over the course of three days, there are seven musical groups performing. Jazz in June is a free event and open to the public.
Stages will be set up at Norman's Brookhaven Village on Robinson Street, as well as Andrews Park. Each year's lineup includes a widely eclectic mix of artists, so come to Jazz in June confident that you will hear music that makes your ears perk up and your heart soar. Make your way to Norman and spend a breezy summer evening with fellow music-lovers. This event will take place at Brookhaven Village on Thursday and Friday and at Andrews Park on Saturday.
In a 30+ year tradition, Norman brings together jazz and blues artists, public music education, and free concerts to create a 3 day event that is, well, music to the ears!
[Image Courtesy of Jazz in June Website]
Norman Day
Norman Day is easily the greatest holiday of the entire summer. Here in Norman, we always celebrate on the 4th of July with fireworks, live music, food booths, and more. Fireworks begin at 9:45pm but be sure to head out early to Reaves Park to get the best view.
2nd Friday Art Walk
Every month, on the second Friday of the month, the Norman Arts Council puts on an art walk, a collaboration among artists, art organizations, and local businesses. 2nd Friday Art Walk is free and open to the public.
We love it in the summer because the weather combined with the night sky, the art, the food, and the music make the nights truly magical and a whole lot of fun.
Summer Breeze Concert Series
The Summer Breeze Concert Series has become a summer tradition in Norman. Sundays from May to September, you can enjoy both local and national musicians in a totally family-friendly environment. Just bring a blanket and maybe even a picnic basket as you head out to enjoy one of these great concerts.
Tuesday Noon Concert (currently postponed)
If summer being here is music to your ears, Tuesdays at noon you'll find an amazing concert to attend where you can enjoy lunch as well as some beautiful music.
Fred Jones Jr. Museum with the University of Oklahoma put this concert on every Tuesday.
This event is BYOL (bring your own lunch).
Le Tour du Vin (back in 2022)
When Rotary Clubs come together, amazing things happen. Le Tour du Vin brings together four Rotary Cubs together for some amazing wines and an amazing cause.
Riverwind Casino
Riverwind Casino has an amazing summer lineup on their Beats & Bites stage, including Cheap Trick and The Wallflowers in 2021.
Car Shows
'Tis the season of the car show! Check out the Food and Shelter Car Show. While summer is a great time for a drive-in, it's also a great time to help fill a food pantry! You can check out entry details here.
All proceeds benefit Food and Shelter and you can see all of the great cars at First Baptist Church. Need more details? Click here.
There are also other great car shows happening all over the area. Check them out here. 
School of Art and Art History Student Exhibition
For over 100 years, the School of Art and Art History has been transforming part of the Fred Jones Jr. Museum of Art into a student exhibition.
Visitors can expect to see the best student works in multiple mediums. You won't want to miss this great show!
Additional information is available at OU School of Art and Art History and at The Fred Jones Jr. Museum of Art.
Montford Inn and Cottages – Norman OK Bed and Breakfast
Whether you're looking for a great new place to discover or if you're a local looking to get the full tourist experience, the Montford Inn and Cottages has got you covered. With 16 amazing options for your stay, you'll be able to experience each of these 7 can't miss summer events in Norman Ok – and with a different room each time too.
We invite you to check out the full list of amenities, including a full gourmet breakfast as a part of your stay. We know you'll love this Oklahoma bed and breakfast experience.
Get our free ebook guide to the best things to do in Norman and OKC. The best activities, restaurants, museums, events, views, and much more!
Click here to request the guide.
We look forward to seeing you this summer!
[Updated June 2021]