Romantic getaways are an amazing way to reconnect, rekindle, and re-energize for any couple.
But no matter how much we know this, we still struggle with the planning. When should we go? Where? Restaurants? Activities? It can be a challenge – do we try to fit in as much 'fun' or 'activities' as possible, or do we get rest, relax, and snuggle? What's the right balance?
Planning a romantic getaway in OKC – or anywhere else for that matter – shouldn't be stressful. So we wanted to help with some great tips for planing a romantic getaway.
5 Tips for Planning an Oklahoma City Romantic Getaway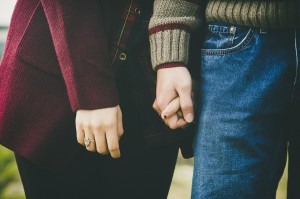 When – Answering the question of when can sometimes be the hardest obstacle to overcome when it comes to planning a romantic getaway. Coordinating schedules, finding babysitters, scheduling time off work – there's a lot to think about. We recommend planning as early as possible. If you plan the getaway in advance by more than a couple months, you can block the time out on your schedule and make it work, come what may.
We also recommend making this an annual, semi-annual, or even quarterly event and booking in advance. This kind of planning makes for a romantic getaway to not only be an event on the calendar, but also a healthy relationship habit.
Where – Finding the right place can be a challenge too. Sometimes you just need to get away from "it all" even if you still want to enjoy the "all" while you are enjoying one another. Think about personal, intimate, and cozy settings to help set the mood, and great, homemade breakfasts to fuel your day.
The Montford Inn and Cottages in Norman offers all of these great things and more. Just a short drive from OKC, this bed and breakfast was thoughtfully designed for comfort and hospitality. It may be just what you're looking for as your getaway home base, from whence you will go out exploring, eating, drinking, and enjoying time with the one you love.
Get our free ebook guide to the best things to do in Norman and OKC. The best activities, restaurants, museums, events, views, and much more!
Click here to request the guide.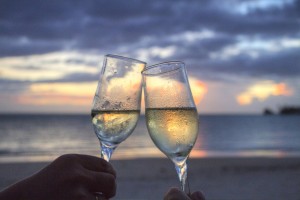 Restaurants – There are so many dining options these days that choosing a few good ones can seem like a monumental task. Think about what type of food genres you like or the neighborhood you'll be exploring in, and start there.
For a classically romantic flair, we recommend The Coach House, Castle Falls, or any of the great restaurants in this post.
If you're looking for something a little more budget friendly, check out Cuppies and Joe or Cafe 7.
And for a great meeting of the minds, or in this case, meeting of the food trucks, you'll want to check out the Bleu Garten, where food trucks congregate on a rotating schedule and you can try all kinds of different foods.
Activities – Depending on differing preferences for activities, choosing a few to fill out your days can seem like a challenge. Thankfully OKC has great romantic activities across the board. You really can't go wrong whether you choose to spend the day in Bricktown, exploring one of the many OKC parks, or checking out amazing performing arts events.
We love taking a quick trip back in time to the Overholser Mansion, or having some adventure time in the Boathouse District. We have a whole list of great romantic activities in this post and we also love this list from Uncovering Oklahoma, who even has a date guide book.
Get our free ebook guide to the best things to do in Norman and OKC. The best activities, restaurants, museums, events, views, and much more!
Click here to request the guide.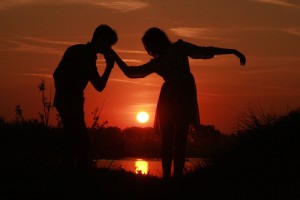 Relax – The best part of a romantic getaway is that you are getting to spend a few days with the person you love the most in the whole wide world. Remember to enjoy that part and if you have to play 'Rock, Paper, Scissors' to settle where you'll eat the first night and what you'll do the next day, then so be it.
Do you have favorites or tips of yours to share for planning an Oklahoma City romantic getaway? Join us on Facebook and let us know your thoughts.