As one of the biggest cities in Oklahoma, Norman has a lot to offer residents and out-of-town visitors alike. But if you're itching to get out of town for a while, there are plenty of great Oklahoma day trips ready for the taking.
With a multitude of museums, places to enjoy outdoor activities, opportunities to watch sports events, and even scenic drives, these 10 Oklahoma day trips from Norman that you should add to your Oklahoma bucket list.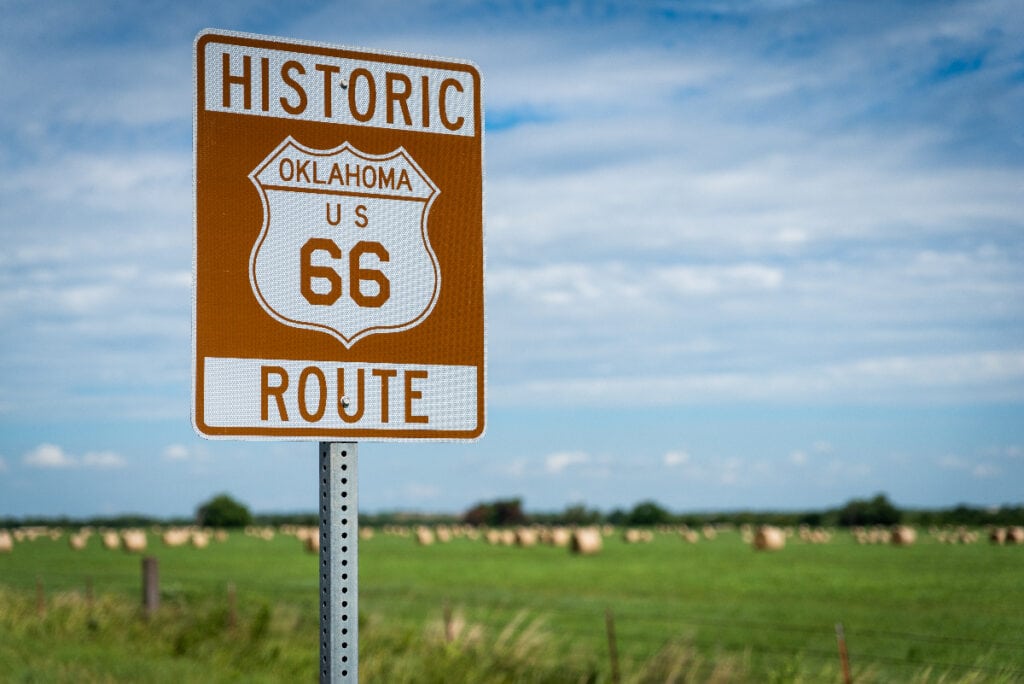 Get our free ebook guide to the best things to do in Norman and OKC. The best activities, restaurants, museums, events, views, and much more!
Click here to request the guide.
Hit the Open Road and Get Your Kicks on Route 66
About 25 minutes from Montford Inn, starting in Oklahoma City
Oklahoma day trips are a blast, but did you know you can take the quintessential American road trip in the Sooner State?
The driveable stretch of the famed Route 66 (more than 400 miles) just so happens to pass right through Oklahoma. That means you can pass by unique attractions, roadside diners, quaint little towns and so much more as you traverse the Mother Road.
From the Montford Inn, you can get on Route 66 starting in Oklahoma City. It's the biggest city in Oklahoma along Route 66! In Oklahoma City alone, you can visit the state capitol, Route 66 Park, the Gold Dome, and so much more.
If you love nostalgia, take a nice, leisurely drive through America's heartland. You never know what you might see or who you might meet, but you'll definitely make some great memories.
Keep your phone handy, take plenty of pictures, and maybe even pull over to get your photo by an iconic Route 66 sign.
Have a Fun Family Outing at Arbuckle Wilderness Park
57 minutes from Montford Inn
If you're looking for Oklahoma day trips where the whole family can get in on the fun, look no further than Arbuckle Wilderness Park in Davis.
This wonderland features more than 200 acres of land in the Arbuckle Mountains where animals from at least five different continents roam free.
You can see animals like ostriches, water buffaloes, tigers, bison, zebras, giraffes, and many more from the comfort of your own car! You can even feed some of them too!
The park's Safari Road is open all year long and there's also a walk-through area with a petting zoo and a reptile house.
Once you've done the walk-through or the Safari Drive (or maybe both), stop into the Safari store and find a fun souvenir to take home.
Cool Off and Explore at Turner Falls Park
1 hour, 4 minutes from Montford Inn
Oklahoma's tallest waterfall really is a sight to behold and Turner Falls Park in the heart of the Arbuckle Mountains is arguably one of the most beautiful Oklahoma day trips you can take.
The park is home to fun for the whole family, but the centerpiece is a magnificent 77-foot waterfall. The park forms Honey Creek, which cascades down into a scenic, natural swimming pool.
It's the perfect spot to cool off on a hot summer day and is perfect for a family outing.
The park is the oldest in Oklahoma and has been compared favorably with places like the Grand Canyon. There are picnic tables, wildlife, geological wonders, nature trails, spots for camping, and so much more.
Visit the National Wrestling Hall of Fame
1 hour, 25 minutes from Montford Inn
Oklahoma is one of the nation's wrestling epicenter and nowhere is that more evident than at the National Wrestling Hall of Fame, which has been open since 1976.
If you're a fan of amateur wrestling, the museum honors and highlights some of the sport's biggest names with memorabilia, interactive exhibits, and electronic kiosks.
Whether you're a fan of wrestling or not, this is a fun museum with exhibits and displays that everyone can enjoy.
Soak Up Native American Culture in Tishomingo
1 hour, 45 minutes from Montford Inn
Tishomingo is the historic capital of the Chickasaw Nation and the Chickasaw Council House Museum is a perfect place to learn about its rich history.
The museum houses one of the biggest collections of Chickasaw materials, including artifacts and art. History buffs will love exploring Chickasaw history and learning about it helped shape the Nation.
The museum allows visitors to explore the Chickasaw National Capitol and the Chickasaw Genealogy Research Center.
Tours are offered Tuesday-Saturday and are available by reservation. Each tour is limited to 14 people, so plan accordingly.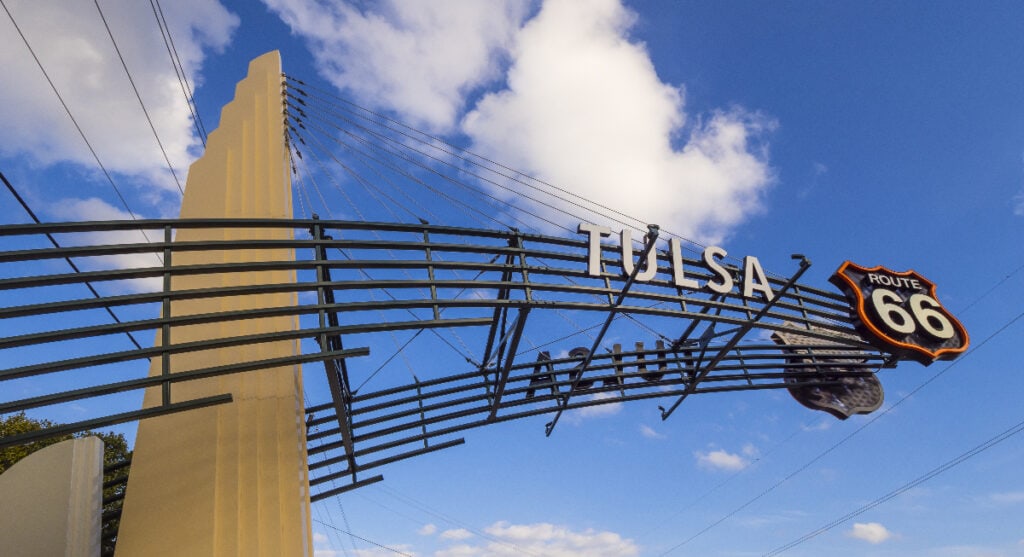 Immerse Yourself in Arts and Culture in Tulsa
About 2 hours from Montford Inn
Tulsa is one of the best spots in the state for a quick getaway and it's also a thriving center of arts and culture.
Dive headfirst into Tulsa's thriving arts scene, which includes an excellent collection of museums. Discover Native American art, explore Tulsa's history and even enjoy a planetarium.
The Tulsa Air and Space Museum is one of Tulsa's most unique museums and offers a chance for students to see real-world applications of STEM through inspirational stories, flight simulators, demos, and more.
The Bob Dylan Center offers an in-depth look at the incredible career of Bob Dylan. Fans of Bob Dylan will delight in seeing rare photos, lyric manuscripts, rare recordings, film performances, and more.
The Discovery Lab is a great spot for kids to play and learn while they do it. The museum features science demos, slides, tunnels, and much more for kids to explore as they learn about how things work in the real world.
See Natural Wonders at Great Salt Plains State Park
2 hours, 28 minutes from Montford Inn
Located in Jet in northern Oklahoma, outdoor recreation enthusiasts will love all that the park has to offer. It's called the Great Salt Plains State Park because it's covered by a layer of salt left long ago by an inland sea.
Here you can boat, camp, swim, mountain bike, picnic, and fish to your heart's content.
If you love fishing, try your luck in the Great Salt Plains Lake. Though personal boats aren't recommended, this salty lake offers chances to catch stripers, catfish, and sand bass.
If the opportunities to camp, swim, fish, picnic, and take in scenic views weren't enough, there are also seasonal digging opportunities for hourglass selenite.
Try Your Luck at an Oklahoma Casino
Thunderbird Casino — 23 minutes from Montford Inn
Newcastle Casino — 24 minutes from Montford Inn
WinStar World Casino — 1 hour, 42 minutes from Montford Inn
There's no doubt that Riverwind Casino is one of the biggest and best casinos in Oklahoma.
But if you're looking for fun Oklahoma day trips, why not travel the state to some other casinos? After all, you never when it's going to be your lucky day.
Head west of Norman and you'll find Newcastle Casino. Head east and you'll come upon Thunderbird Casino.
Thunderbird Casino offers a mix of popular and classic slots as well as all your favorite table games, seven days a week, 365 days a year. There's also rousing live entertainment on Saturdays and karaoke on Thursdays and Fridays.
Newcastle Casino offers Happy Hour Monday-Friday as well as daily and weekly gaming promotions. So find your favorite game, settle in at the bar for a cocktail, or treat yourself to a great meal.
If you're really looking to get out of town for a different gaming experience, try WinStar World Casino and Resort in Thackerville. Nationally renowned musicians and comedians play here and the gaming options offer something for everyone.
Enjoy Some Minor League Oklahoma Baseball
ONEOK Field in Tulsa is 1 hour, 59 minutes from Montford Inn
Chickasaw Bricktown Ballpark is 24 minutes from Montford Inn
Any Oklahoma resident close to Norman knows when it comes to sports that the Oklahoma Sooners are top dogs.
But if you're looking to get your sports fix and day a fun Oklahoma day trip, there are plenty of teams you don't have to travel far to watch.
If you're in Tulsa or Oklahoma City, you can head to the ballpark for some minor-league baseball action.
In Tulsa, you can watch the Tulsa Drillers, the Double-A affiliate of the Los Angeles Dodgers. In Oklahoma City, you can watch the Oklahoma City Dodgers, L.A.'s Triple-A affiliate.
No matter which park you go to, a day at the ballpark is a day well spent. Enjoy all your favorite ballpark foods while watching future big leaguers in action.
Tulsa is also home to FC Tulsa and the Tulsa Oilers, so you can professional soccer and minor league hockey at an affordable price.
Take a Trip Back Through History in Hugo
About 3 hours from the Montford Inn
Oklahoma is overflowing with history and the small southeastern Oklahoma town of Hugo transports visitors back in time.
Hugo, named after Hunchback of Notre Dame author Victor Hugo, was once a Wild West hotspot. The Hugo Historic District spans 20 acres and includes 12 blocks with dozens of buildings, which were built in the early 1990s.
The biggest building in the district is an old railroad depot and the district is even on the National Register of Historic Places.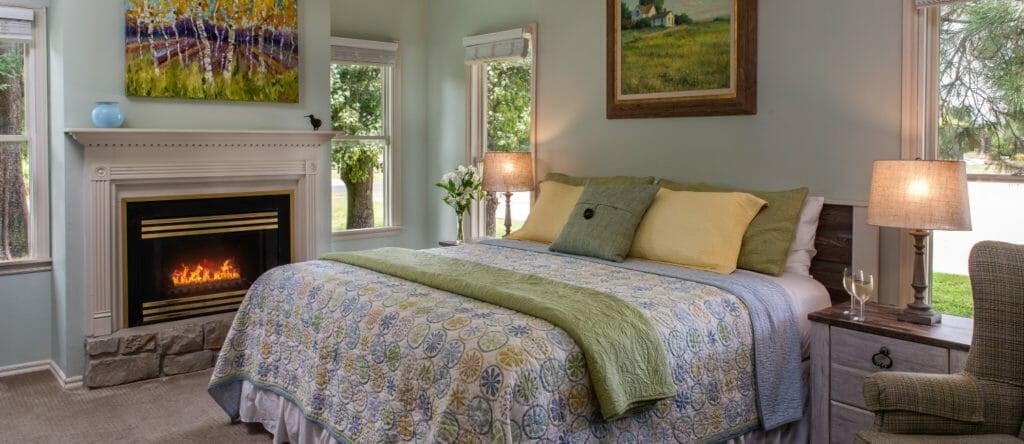 Start Planning Your Oklahoma Day Trip Today
No matter if you want a short excursion or a longer journey, these Oklahoma day trips are just waiting for you to explore the very best the Sooner State can offer.
If you're looking for accommodations in Norman, the Montford Inn is the perfect spot. As the top bed and breakfast in Oklahoma City and the surrounding area, Montford Inn is the ideal spot for a getaway and the perfect place to come back to after an Oklahoma day trip.
The Murray family loves hosting guests at the Montford Inn and makes your comfort its top priority. Book your stay at Montford Inn today and be amazed at how cozy and wonderful your stay is.
Get our free ebook guide to the best things to do in Norman and OKC. The best activities, restaurants, museums, events, views, and much more!
Click here to request the guide.