Located in Central Oklahoma is a craft beer mecca that you absolutely have to see, experience, and taste for yourself! If you're looking for the best Norman bars and breweries, you don't have to go very far!
Among a population of just over 100,000 people, this college town is home to nearly a dozen craft breweries and bars that offer some of the tastiest craft brews you can find anywhere in the United States.
Get our free ebook guide to the best things to do in Norman and OKC. The best activities, restaurants, museums, events, views, and much more!
Click here to request the guide.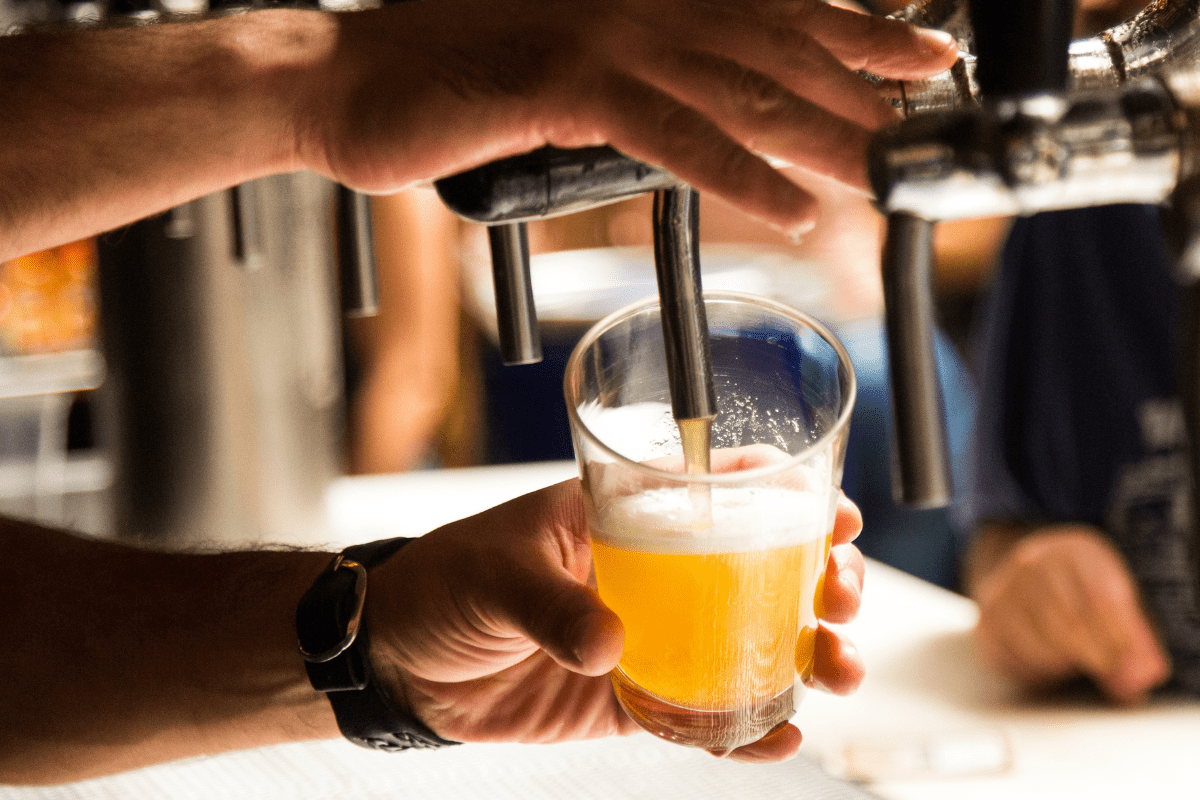 The Oklahoma Craft Beer Scene
For many years, the craft beer scene may have been one of Oklahoma's best-kept secrets, but it has been booming for many years. From breweries in Oklahoma City to Norman to Tulsa and everywhere in between, the Sooner State is the place to be if you're looking for the very best in craft beer.
Craft Beer in Norman
Norman is the perfect place to experience and taste all the awesome flavors that Oklahoma has to offer. Even in a crowded craft beer scene, the brew masters in charge of Norman's favorite watering holes have distinguished themselves and don't seem to be slowing down.
Some of the top Norman bars and breweries started in kitchens and garages and have transformed into full-blown brewery powerhouses.
No matter where you stop in Norman, you'll find an excellent variety of beers that will have your taste buds dancing. You'll be drinking not only delicious, locally made craft beers but also award-winning beers that are nationally and internationally recognized.
Check out this list of awesome Norman bars and breweries!
1716 Topeka Dr, Norman, OK 73069
This Norman brewery is a spot you must visit, especially if you love trying new flavors, sampling exclusive releases, and even grabbing some beer to go. The taproom offers brews like the FDR imperial stout, the pineapple-flavored Magic Whip, and Sweater Weather, a porter ale.
The 405 is also the place to be if you love fun events. Its calendar is loaded with events all year long — battle putts, a disc golf competition, Trivia at the Taproom, and Happy Hours.
The taproom organizes seasonal events as well, including Winterfest in January and 4/05 day on April 5, which features the brewery's draft lineup with some new flavors.
330 Ed Noble Pkwy, Norman, OK 73072
If you love pairing a craft beer with a delicious meal, make this a must-stop on your travels through Norman Oklahoma.
In between bites of pizzas, burgers, and steaks, sip on house-brewed favorites like BJ's Brewhouse Blonde ale, BJ's Jeremiah Red ale, BJ's Piranha pale ale, and BJ's Oasis Amber ale.
Save room for the world-famous pizookies. These tasty pizza-cookie dessert combos come in flavors like monkey bread, chocolate chunk, and strawberry shortcake.
5821, 422 E Main St, Norman, OK 73071
When beer enthusiasts talk about establishments that began from humble origins, this is one such place. The two-story building may look simple on the outside, but inside, you'll find some of the best beers in Norman and brewers with a longtime passion for making good beer.
Whether you're looking for Belgians, IPAs, and stouts, there are at least six options for each. The core beer menu includes the GraduWit Belgian White,  the Dos Estabans lager, and Trail Ale, an American Pale Ale.
Visitors can try seasonal offerings too, like the Boss Lady Cherry Belgian Dubbel, Cocoa Caliente (a chocolate Mayan sour), and Row Ghen Beer (a German rye beer).
109 E Tonhawa St Suite 100, Norman, OK 73069
Norman beer brewers have a passion for brewing, and visitors can feel that passion the minute they walk into Equity Brewing. That passion is evident in the delicious brews that are offered.
There's the peanut butter-flavored People's Porter, the spicy and peppery Solidarity Saison ale, the Don't Call Me Sweetheart Sours (flavored with cherry limeade), the Georgia Peach Pale Ale, and so many more.
216 E Main St, Norman, OK 73069
Also known as BIG Brew Co., this establishment isn't lacking in quality or variety. Thirsty beer nuts will find a little bit of everything to satisfy their taste buds.
So what's on the menu? Try the Notorious BIG New England IPA or the Imperial Panda Hands milkshake stout. There's also the easy-drinking Out Come the Wolves American IPA and the Czech Yo'Self pilsner.
If you're visiting around the holidays, try the Krampus pastry stout or the Danta Claus, an Old English ale infused with ginger, nutmeg, and other spices.
333 W Boyd St, Norman, OK 73069
Crossed Cannons Brewery sprung from the mind of a talented home brewer who wanted to share his passion for beer with fellow Sooners.
Take in a magnificent view of the University of Oklahoma, and stop in on a fall Saturday for great food, good vibes, and cold beer. The menu includes a variety of tasty apps, like bacon bombs, and you can find plenty of beers here to quench your thirst, including the holiday favorite Pad Eye Porter.
3901 N Flood Ave, Norman, OK 73069
Every spot puts its own twist on well-known beers. Black Mesa is no exception, so come see for yourself how it transforms classic beers into drinkable works of art.
Year-round offerings include the English-style Endless Skyway with hints of nuttiness and grapefruit, the Big Wheel IPA (an East Coast-style IPA), and the Cave Dweller Red IPA. The brewery's beer menu also includes its newest beer, the blood orange-infused Sellout IPA.
3737 W Main St, Norman, OK 73072
This eatery has been a favorite of Central Oklahomans for many years and has several locations. With a great happy hour, affordable prices, and good food, the atmosphere at any of the locations is hard to beat.
Enjoy classic pub food like burgers and sandwiches, and stop by for daily lunch specials and events, like Wine Wednesday and Fireball Friday.
110 W Main St, Norman, OK 73069
With a brewery that includes 30 barrels, this is the largest brewery in Oklahoma, and the brewers here are serious and passionate in their approach to beer. If you're looking to shoot some pool, catch a game, or even take a brewery tour, head to the Brewhouse!
If you love beer, this brewery has national brands available, or you can try the house specialties. The flagship IPA is brewed using centuries-old methods and is described as a beer drinker's beer. Other offings include Amber ale, Wheat beer, and Stout.
If you want to take beer to go, you can do that too because Brewhouse offers growlers at an affordable price.
315 E Gray St, Norman, OK 73069
If you want a family-friendly establishment with great food and great beer, The Standard is your spot! The main bar features more than two dozen beer options from local breweries — including a few on this list — to satisfy thirsty customers.
If you want to work your way through some of Oklahoma's best breweries, this is your spot! Pair it with a juicy burger or a fried chicken meal, and you'll be in heaven.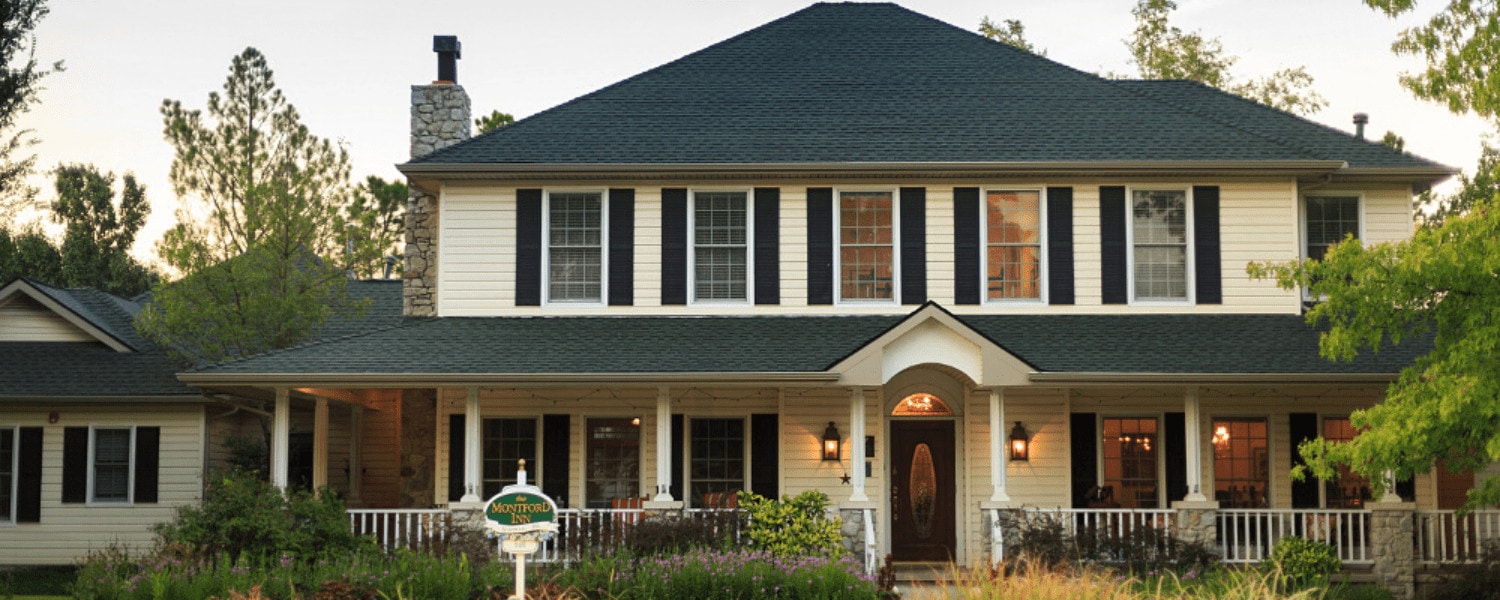 Plan a Trip to Sip at Norman Bars & Breweries
If you're looking to sample some of Oklahoma's best suds, Norman is the best place to start. The city and others nearby are overflowing with awesome craft beer that's so good you'll want to visit all the breweries on this list and many more!
Come spend part of your stay in Norman at the Montford Inn with welcoming, cozy fireplaces and delicious breakfasts.
With big, comfortable beds and private en-suite bathrooms among its many offerings, not to mention its convenient location close to many of the best Norman bars and breweries, Montford Inn is the perfect place to stay whether you're planning a quiet getaway, an extended vacation, or an overnight stay.
Get our free ebook guide to the best things to do in Norman and OKC. The best activities, restaurants, museums, events, views, and much more!
Click here to request the guide.