No matter where you are in Oklahoma City, chances are good that you're never too far from a top-notch OKC brewery. The craft beer scene in OKC has boomed in the last several years with breweries popping up all over the city and in surrounding cities including must-visit breweries in Norman and Enid.
Beer at these greater Oklahoma City breweries is brewed with care and quality in mind. If you're a world-class beer lover, you'll find some delicious local beer, but you'll also be drinking nationally and internationally praised suds as you enjoy the best breweries in the greater OKC area.
Get our free ebook guide to the best things to do in Norman and OKC. The best activities, restaurants, museums, events, views, and much more!
Click here to request the guide.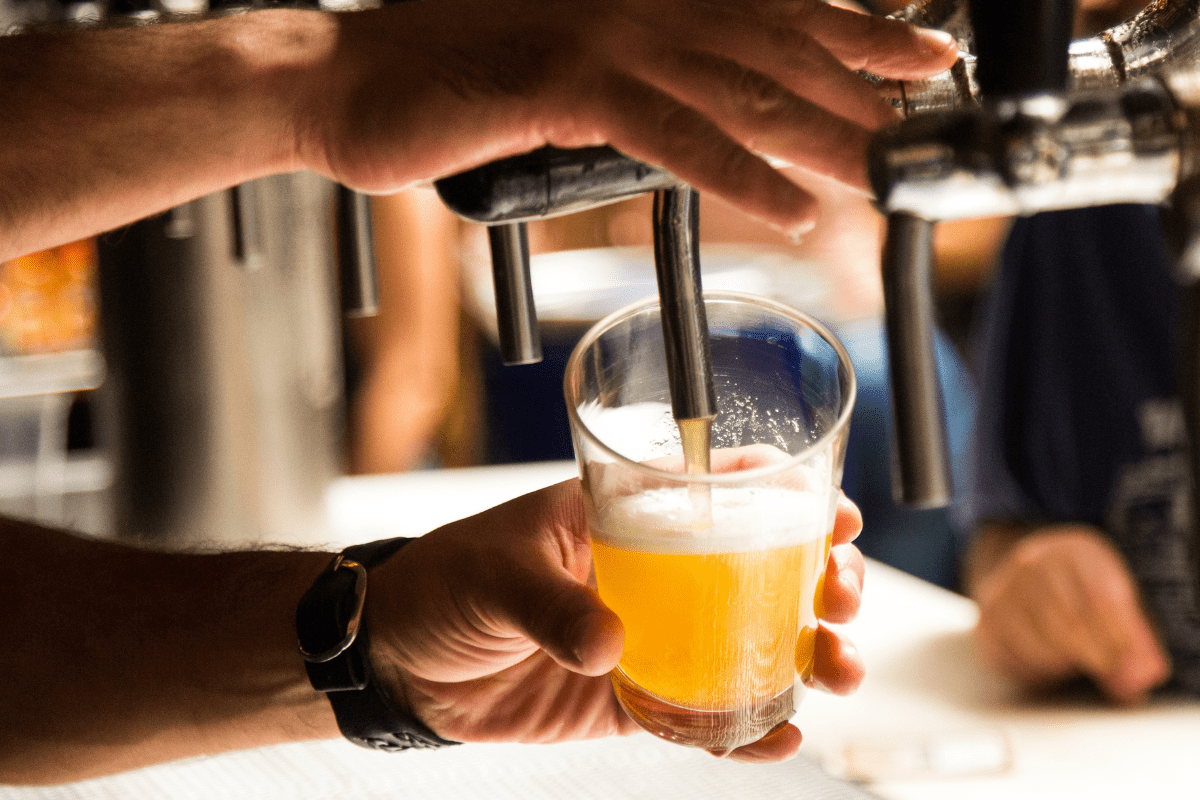 908 SW 4th St., Oklahoma City
Anthem Brewing Company is one of the original craft breweries in Oklahoma. It originally focused on Belgian-inspired beer but has since become a well-rounded craft brewery offering a wide variety of beers.
Visitors here can try everything from the Rad Hombre, a Mexican-style lager, to Golden One Belgian-style blonde ale, to a Hoparazzi IPA.
320 W. Memorial Rd., Oklahoma City
Roughtail Brewing Company says brewing is its obsession and it's not hard to see why. From the Berliner Weisse-style sour Road Toad to Everything Rhymes with Orange IPA to Frickin' Hazer Beams New England Pale Ale, it's obvious that this brewery takes beer seriously and isn't afraid to push the envelope by creating delicious new flavors.
815 SW 2nd St., Oklahoma City
In a thriving community of breweries, Lively Beerworks focuses on creating tasty, classic brews that customers will love.
Customers can visit the taproom to try a grapefruit IPA, a Japanese-style rice lager, or tangerine cream ale, among other offerings. They can also try beers like passion fruit tart or milk stout, which are offered at dozens of retail locations near the city.
1 NE 7th St Suite A, Oklahoma City
Skydance is a Native American-owned brewery that celebrates its heritage by offering great beer and sharing its story. Many of its beers, including the Belgian-style wheat White Cloud and the Hazy IPA Fancy Dance, honor its Native American heritage but are also tasty beers packed full of flavor.
Customers looking for something a little different can try The 49, an oatmeal stout that offers hints of chocolate and coffee.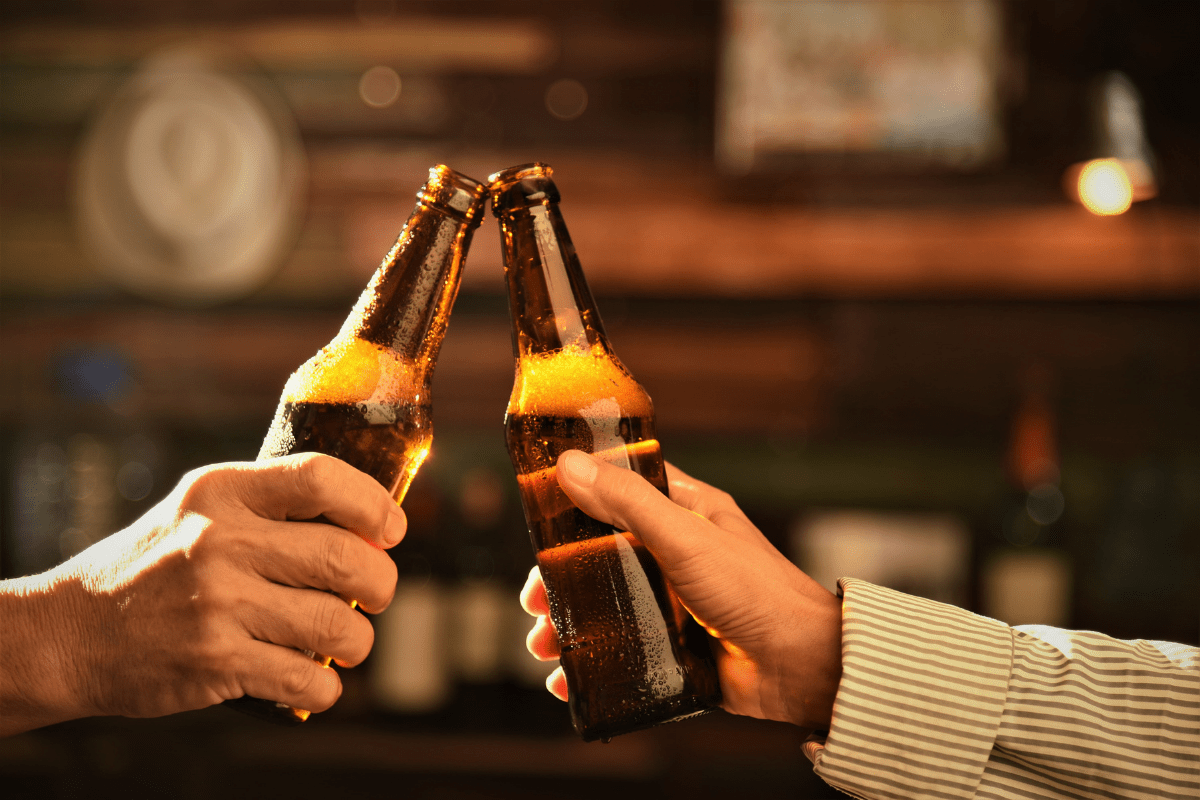 1012 NW 1st St #101, Oklahoma City
Stonecloud is a relative newcomer to the OKC brewing scene, but it has stood out quickly for quality, innovation, and consistency.
Whether you want a beer or one of Stonecloud's craft hard seltzers, you really can't go wrong. Stonecloud offers hard seltzers in delicious flavors like key lime, blueberry lemon, white peach, and orange pineapple.
If beer is more your thing, try the citrus-infused cold IPA, Lawn Chair Larry, the Chug Norris pale ale, or the fruity Scissor Lift Centaur pale ale.
704 W. Reno Ave., Oklahoma City
With nearly a dozen beer offerings, this is a great spot to stop for a few beers on the patio and a view of the OKC skyline. As the name suggests, every beer can features an angry Scottsman on it and each beer is packed full of flavor.
Quench your thirst with the Night Terror, a Black IPA, or the rye-infused Pale Ryder pale ale, or the Rusty Kiltpin, a Scottish 80 shilling that gives off hints of vanilla and caramel.
118 NW 8th St., Oklahoma City
From the citrusy Broken Tile Double IPA to the 11:09 Blackberry Berliner Weisse Ale, every beer here is unique and has its own story. The Garage Fire pale ale, for example, is named for the brewery's early days when a new brewing system almost burned a garage down.
If you visit the taproom, you can get some unique offerings too, such as the Destination Wedding Mexican-style lager and several great seasonal flavors.
1716 Topeka Dr., Norman
If you like exclusive releases and trying new flavors, this Norman brewery is the place to be. Its on-site taproom offers a huge selection of to-go beer from the brewery as well as exclusive releases per month you can't find anywhere else.
This is also the place to be if you love brewery events. One of the biggest is 4/05 day on April 5, which features the brewery's draft lineup, some new flavors, and some cellar favorites.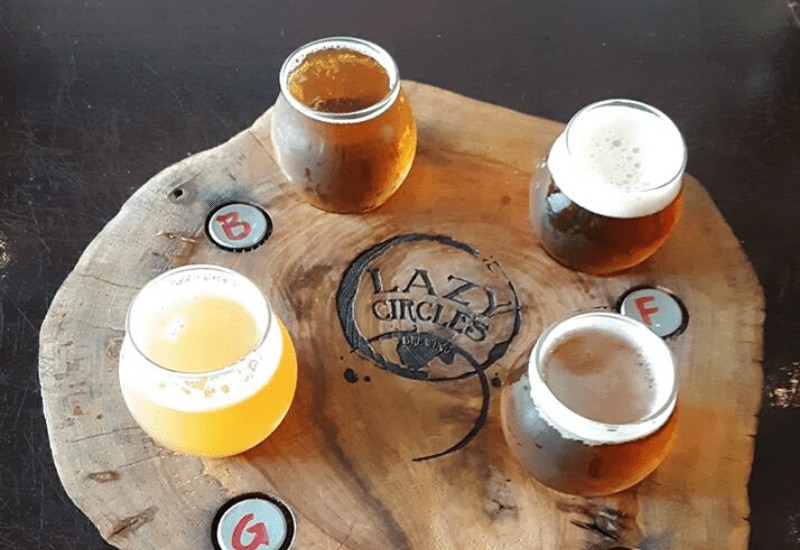 5821, 422 E. Main St., Norman
Lazy Circles grew from a homebrewing operation. Its two-story building might look small, but the three owners know their stuff and the brewery churns out beers packed full of flavor.
Visitors can try core beers like the Trail Ale, Dos Estebans lager or the Station 1 New England IPA. Or they can stop in for a seasonal beer such as the Summer Breeze raspberry goose or Campus Joe pilsner.
216 E. Main St., Norman
Also known as Big Brew Co, this place is big on fun, quality, and variety. Visitors will find classic bears as well as cutting-edge favorites that are sure to keep them coming back.
Start with something simple like the Great Scott! Brown Ale or HipHOPopotamus New England IPA before trying some different flavors, like the pickle-infused Pickle! at the Disco sour Berliner Weisse, or the almond and cherry-flavored Fractured Cognition, stout.
333 W. Boyd St., Norman
Many Norman breweries started the same way: homebrewers who had bigger dreams. Crossed Cannons is one such spot and offers a scenic view of the University of Oklahoma.
In addition to some great beers, the brewery hosts concerts featuring local musicians and offers some delicious bar food, including nachos and queso fries.
3901 Flood Ave, Norman
By now you've seen there are a lot of breweries and a lot of beers brewed in Norman. But every spot puts its own twist on well-known beers and Black Mesa is no exception.
Endless Skyway is an English-style beer with hints of nuttiness and grapefruit. Big Wheel IPA is an East Coast-style IPA with a malty finish.
Be sure to try the newest offering, Sellout IPA, which is a traditional IPA fused with blood orange.
Get our free ebook guide to the best things to do in Norman and OKC. The best activities, restaurants, museums, events, views, and much more!
Click here to request the guide.
109 E. Tonhawa St. Suite 100, Norman
The passion for craft beer oozes out of this brewery. If you're looking for some out-of-the-ordinary flavors, this is the place to be. Try the Rise Up Roasted Coffee Stout or the Collective Action Kolsch, a pilsner-like ale that's less happy and sweeter than most ales.
It also offers the People's Porter, a peanut-butter flavored brew, and the Ninkasi Neipa, which offers a juicy flavor with hints of candy.
330 Ed Noble Pkwy, Norman
This Norman establishment is also a full restaurant but offers several varieties of beer to go. Beer enthusiasts can enjoy offerings like BJ Berry Burst, a berry-flavored cider, BJ's Brewhouse Blonde ale, BJ's Piranha pale ale, and the six-hop infused BJ's Hopstorm IPA.
3616 W. Owen K. Garriott Rd, Enid
An old Bricktown candy factory was transformed into a microbrewery in 1992 and has become a local favorite. Visitors can pair unique pizzas or a sandwich with beers including its own Bluesberry Ale, Single String Stout, Three Guardsmen IPA, or an Old King Kolsh ale.
Bricktown has seven locations and serves other OKC beers like Stonecloud and Angry Scotsman.
3 NE 8th St., Oklahoma City
If you're a regular craft beer drinker and you're looking for something to really wow you, this is the place for you. On draft, visitors can get offerings like Tiny Esses, a sour ale with Skittles or Buntastic, a carrot cake-inspired stout that's actually brewed with carrot cake.
In the taproom, visitors can find nearly a dozen beers, like Mo Peanut Mo Problems, a bourbon barrel-aged stout with double marshmallow, Oreos, and Nutty Buddy Bars.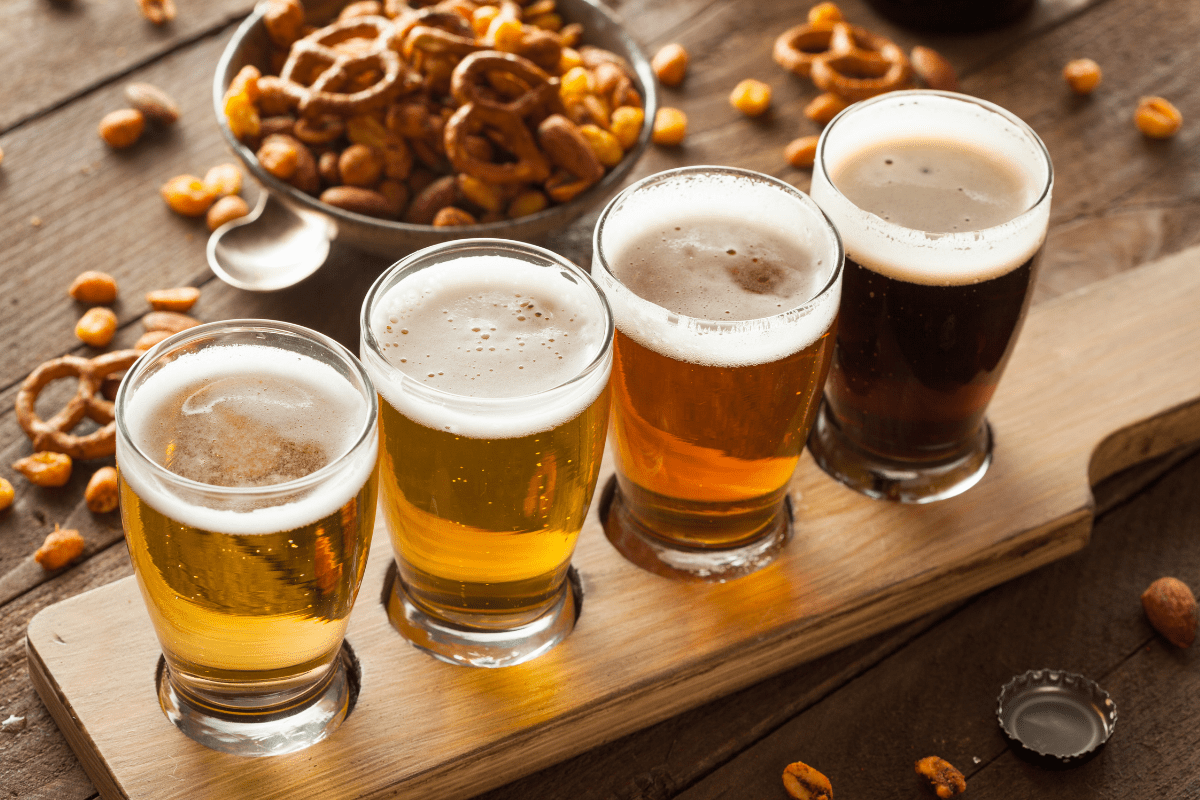 3401 S. Sooner Rd., Oklahoma City
This is a full-fledged German restaurant, but it also has a brewery and a beergarten with live music. Beer here is made with exclusive ingredients and under specific rules.
Visitors can try the Kings Gold mild lager, the Kings Weizen wheat beer, Oktoberfest beer, a full-bodied Munich Dunkel, as well as several seasonal brews. Paired with a traditional German meal, this will be a tasty experience you won't soon forget.
1 NW 10th St., Oklahoma City
Pair a local IPA with a serving of queso dip for the ultimate dining experience. Try a heavyweight Black Snake stout, an award-winning Belgian Quadruple Holy Beer, or the coffee-infused porter, Two Bean or Not Two Bean.
With more than a dozen beers on hand, there's something to satisfy every tastebud.
1210 North Hudson Ave., Oklahoma City
Visitors can find a little bit of everything here: the pilsner-inspired Tenkiller, the Straight Razor Pale Ale, the Latte Nemesis coffee-flavored imperial stout, and the Cucumber Mint Saison, which is aged with crisp cucumbers, to name a few.
4745 Council Heights Rd., Oklahoma City
This brewery, considered an Oklahoma City pioneer, has a core beer in nearly every style imaginable. Try the Horny Toad blonde ale, the Belgian-style DNR dark ale, or the hops-filled F5 IPA.
Get our free ebook guide to the best things to do in Norman and OKC. The best activities, restaurants, museums, events, views, and much more!
Click here to request the guide.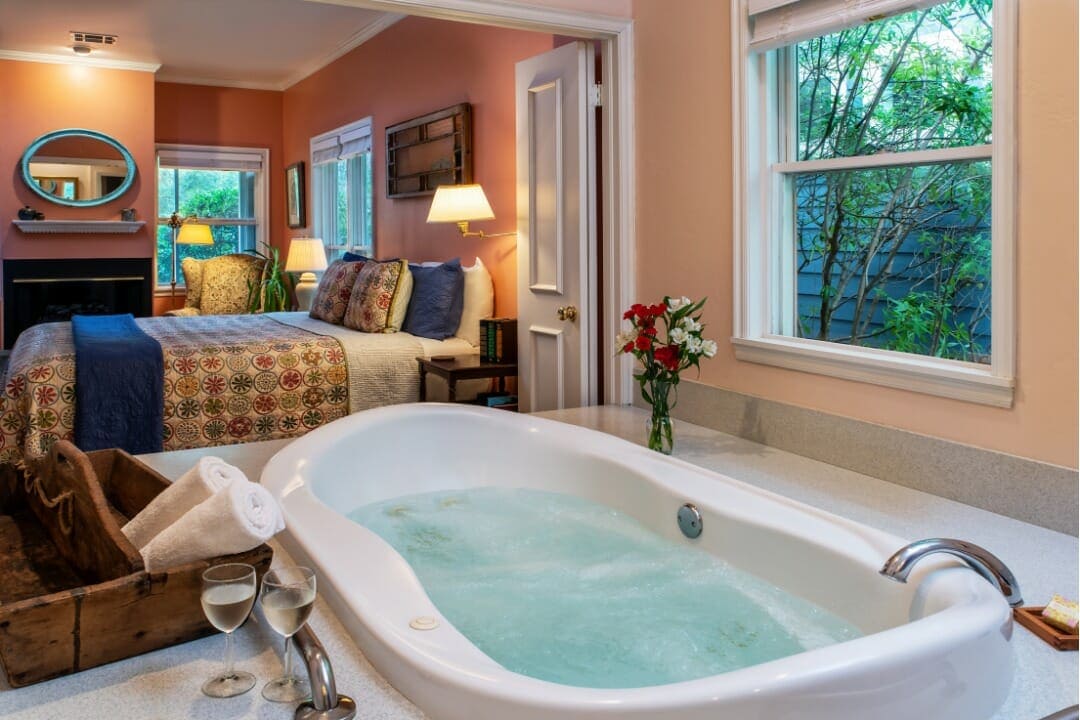 Drink Safe, Stay Cozy
Whether you're looking for breweries in OKC or breweries in Norman OK, you're never far from awesome craft beer when you stay at the Montford Inn – a cozy Norman Oklahoma bed-and-breakfast.
Enjoy a freshly prepared hot breakfast each morning before you venture out to sample the best beers on tap at local Norman breweries or travel the short distance to downtown OKC for its unique beer style offerings.
And in the evenings, relax in the quiet tranquility of your cozy room or private cottage suite, enjoying all the upscale amenities offered.