Fall is one of the best times to discover new destinations. Along with the smaller crowds, you get to experience cooler temperatures and the vibrant glow of fall colors. And when it comes to fall events in Norman OK, you'll find some classic and unique events to attend.
There are tons of Norman fall events to choose from, and we've created a list of the top events held downtown — many of which are just a short walk from Montford Inn. We've included a few other things to do in downtown Norman as well.
Get our free ebook guide to the best things to do in Norman and OKC. The best activities, restaurants, museums, events, views, and much more!

Click here to request the guide.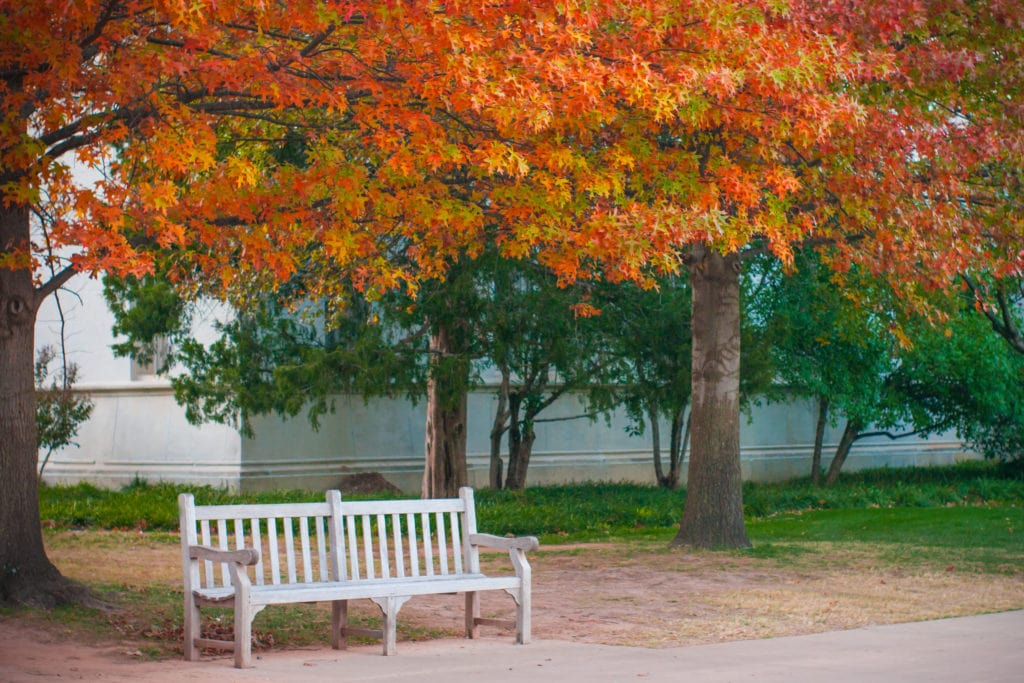 Live Concerts at The Bluebonnet Bar
Multiple Weekly Dates
The Bluebonnet Bar is a popular live music venue in Norman that hosts live entertainment on a regular basis — generally Wednesday through Saturday. A performance schedule is posted on its website. In addition, the bar has an open mic night every Monday.
Norman Twilight Market
Monthly
For one evening every month, the Norman Twilight Market at The Well is an exciting place to visit. It features more than 70 local vendors — artisans and artists, arts and crafts, bakers, breweries, food trucks, kids' activities, yard games, and more fun for all ages.
Each market has a different theme. During the fall, the first market is Sept. 23 — Kickoff to Fall Market & Art Show. The kids' craft activity for this night market will be pumpkin painting.
The second Norman Twilight Market will be Oct. 28 — Twilight Trick or Treat Boos & Brews, featuring live music, face painting, and candy for trick-or-treaters. The third market will be Nov. 25 — Part 1 of the Holiday Pop-Up Shops & Small Business Saturday, featuring an Ugly Sweater Contest and a photo booth.
Monarchs in the Park
Oct. 1
At the beginning of October, the Monarchs in the Park is a festival held in Andrews Park that celebrates the fall migration of monarch butterflies through Central Oklahoma.
The festival features crafts and games, demonstrations, food trucks, kite flying, live music, native plants for purchase, and a special pollinator parade. Gardening and pollinator experts are on hand too to answer questions.
Downtown Norman Ghost Tour
Oct. 7-Nov. 3
If you're interested in the spooky side of the city, book the Downtown Norman Ghost Tour with author Jeff Provine. The around 80-minute tour stretches about eight-tenths of a mile from the James Garner statue on Maine Street at the railroad tracks.
It includes stories of haunted restaurants, a buried gangster, and other spooky tales about Norman OK. Also, every guest gets a commemorative glow-in-the-dark wristband and has the chance to catch apparitions in photos.
2nd Friday Norman Art Walk
Oct. 13 & Nov. 10
Organized by the Norman Arts Council and sponsored by several businesses and organizations, the 2nd Friday Norman Art Walk occurs the second Friday of every month. This evening event celebrates arts and creativity at various locations in downtown Norman.
Outdoor Movie Night
Oct. 13-14 & Nov. 3
If you enjoy watching movies at drive-in theaters, you don't have to drive to Oklahoma City to see one. Instead, time your visit for one of the Outdoor Movie Night events at Lions Park. The October feature is "Hocus Pocus," while the November feature is "COCO."
Since this isn't a classic drive-in experience, you'll have to bring your favorite blankets and folding chairs. You can bring your own picnic or grab some munchies from the on-site food truck.
Downtown Norman Fall Fest
Oct. 27
Perhaps the biggest fall event in Norman is the Downtown Norman Fall Fest near the end of October. This family-friendly festival is free and features art activities, live entertainment, and trick-or-treating on Maine Street. Families can enjoy dressing in costumes, games, and multiple inflatables.
Get our free ebook guide to the best things to do in Norman and OKC. The best activities, restaurants, museums, events, views, and much more!

Click here to request the guide.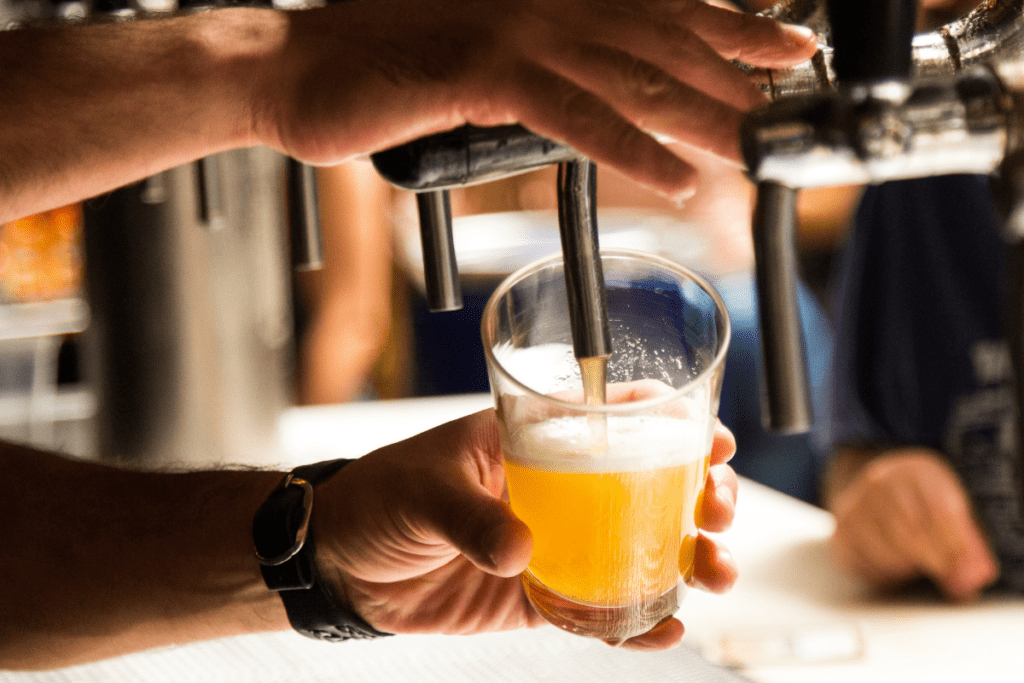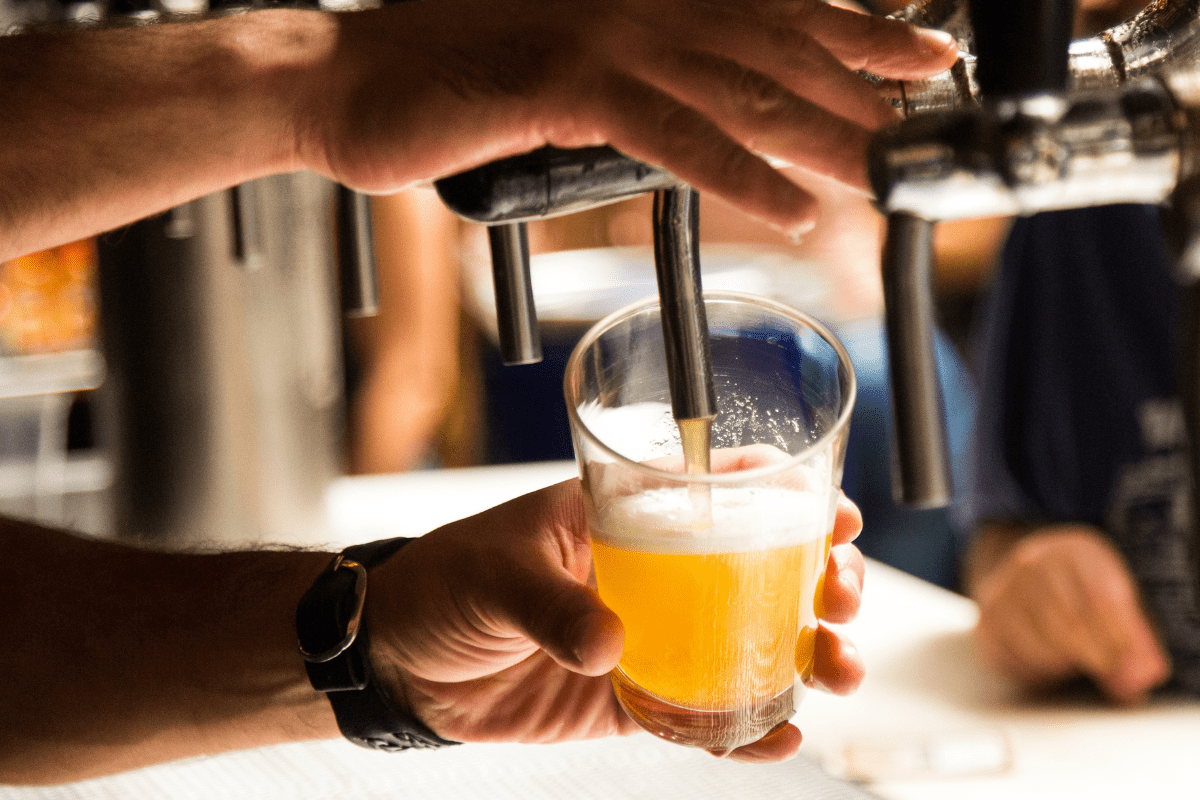 Downtown Norman Restaurants & Breweries With Events
Community-organized events aren't the only fall events to attend in Norman OK. Several restaurants and breweries in the city host events of all kinds throughout the season.
Gray Owl Coffee
An airy coffeehouse decorated with art and bikes, Gray Owl Coffee has a hip vibe. It participates in the 2nd Friday Norman Art Walk, and it hosts other events such as collage nights and tarot readings.
The shop serves specialty coffee and loose-leaf tea alongside handmade baked goods, including gluten-free and vegan options.
Beer Is Good Brewing Co.
Putting a BIG focus on fun, quality, and variety, the Beer Is Good (BIG) Brewing Co. serves hop-loaded, light, and refreshing beers. Additionally, the brewery hosts BIG Vinyl Night — listen to vinyl records and even bring your own — and BIG Bingo — every Thursday with prizes — multiple times a month.
NOTE: BIG Brewing Co. doesn't serve food, so you'll need to bring your own or order delivery from another downtown restaurant.
Bison Witches Bar & Deli
The Norman OK location of Bison Witches Bar & Deli has a fun, small-bar atmosphere with excellent food — bread bowl soups, cold salads, and sandwiches. The bar also serves beer on tap and in bottles, cider and malt beverages, and wine. Best of all, it hosts karaoke every Wednesday and Saturday.
Red Brick Bar
The Red Brick Bar has live music in the evenings all year and karaoke every Friday. It's a comfortable place to spend time with friends. Oh, and did we mention the delicious beer?
Blu Fine Wine & Food
Serving brunch, lunch, and dinner, Blu Fine Wine & Food is the best place to go for a glass of wine. It has an extensive wine list with happy hour every afternoon and late evening. Plus, every first and third Sunday, the restaurant hosts wine tastings, during which you can taste six wines.
Opolis
You can enjoy a range of food and events at Opolis. The food menu includes bowls, burritos, burgers, nachos, pizzas, sandwiches, wings, and more.
The events include early evening happy hour discounts Tuesday through Saturday, Bring Your Own Vinyl & Burger Night, karaoke, live concerts, and open mic nights. The restaurant has themed events too, such as Scifi Pizza, Kick It and Create, and Dance Dance Party Party.
Recess Taco Park
There's more to the Recess Taco Park than local beer, beans, chips, queso, rice, salsa, and vegetarian tacos. The restaurant has activities as well — cornhole, child-size Connect 4, miniature golf, and the Prick Fuerte (prickly pear margarita). Plus, it hosts special live entertainment periodically.
Other Downtown Spots to Dine
There are a few other top-notch Norman OK restaurants to choose from. The Scratch Kitchen & Cocktails is a modern and hip spot that serves new American dishes and craft cocktails.
At Rusty's Custard Factory, you can order the "world's greatest ice cream since 2001." It specializes in concretes, malts, shakes, and sundaes. And, The Standard is the neighborhood beer garden with the best craft beer, crunchy fried chicken, golden catfish, refreshing cocktails, and more.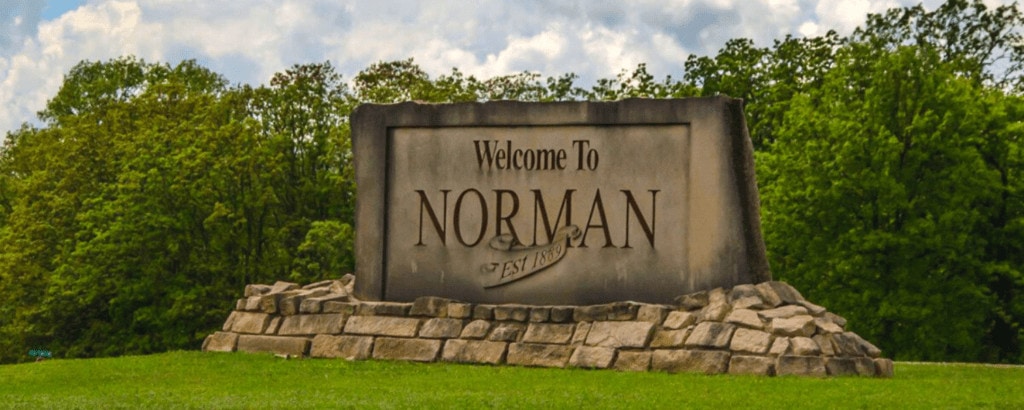 More Fall Things to Do in Downtown Norman
There are many more fall things to do in Norman OK. But, here are a few that we recommend checking out while you're downtown.
Norman Farm Market
At The Well, the Norman Farm Market is a fantastic place to get local produce, baked goods, canned jams, flowers, handcrafted soaps, and more. The market is open from April through October on Tuesdays and Saturdays.
Downtown Shops & Boutiques
If you want to do more shopping, there are plenty of wonderful boutiques in downtown Norman. Here's a quick look:
The Depot
If you feel like watching a comedy show or concert, The Depot is one of the top places to go in downtown Norman. The events are held all year, including a comedy night every third Thursday.
Norman Philharmonic Concert Series
For a traditional musical performance, get tickets for the Norman Philharmonic Concert Series. The orchestra plays everything from classical to contemporary pieces by American composers, and the season kicks off in October.
Sooner Theatre
The Sooner Theatre is the premiere performing arts venue and academy in Norman and organizes a full season of community productions every year. In October 2023, for instance, the theatre is hosting the "Cabaret" for six nights.
Get our free ebook guide to the best things to do in Norman and OKC. The best activities, restaurants, museums, events, views, and much more!

Click here to request the guide.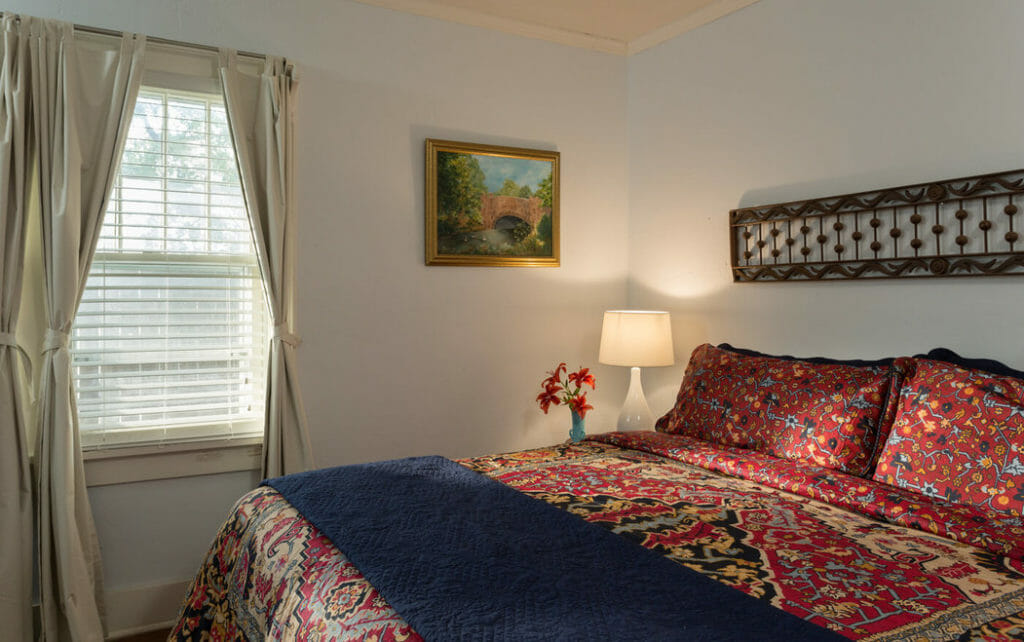 Stay & Attend Fall Events in Norman OK
When you're planning your next fall getaway in Norman OK, consider staying at Montford Inn. Our downtown location means that you're within walking distance or a short drive from fun and unique events and things to do in Norman.
At Montford Inn, you can book one of our nine main house rooms or one of our six cottage suites. And, you can start each day right with our gourmet breakfast and return every afternoon for a freshly baked treat.
Check our current availability to start planning your fall getaway in Norman OK!