If you're looking to pack your fall schedule with fun activities, Norman is the perfect spot to visit. You'll get the fun vibes of a college town with the hustle and bustle of an active downtown, the good vibes of a craft beer destination, and so much more.
Norman is a great spot if you're looking for a fall family trip or you're looking to get away for a weekend trip with friends. No matter what you like to do or what your favorite fall activity is, Norman offers so much to do. The biggest question you may ask yourself is, where do I start?
Get our free ebook guide to the best things to do in Norman and OKC. The best activities, restaurants, museums, events, views, and much more!
Click here to request the guide.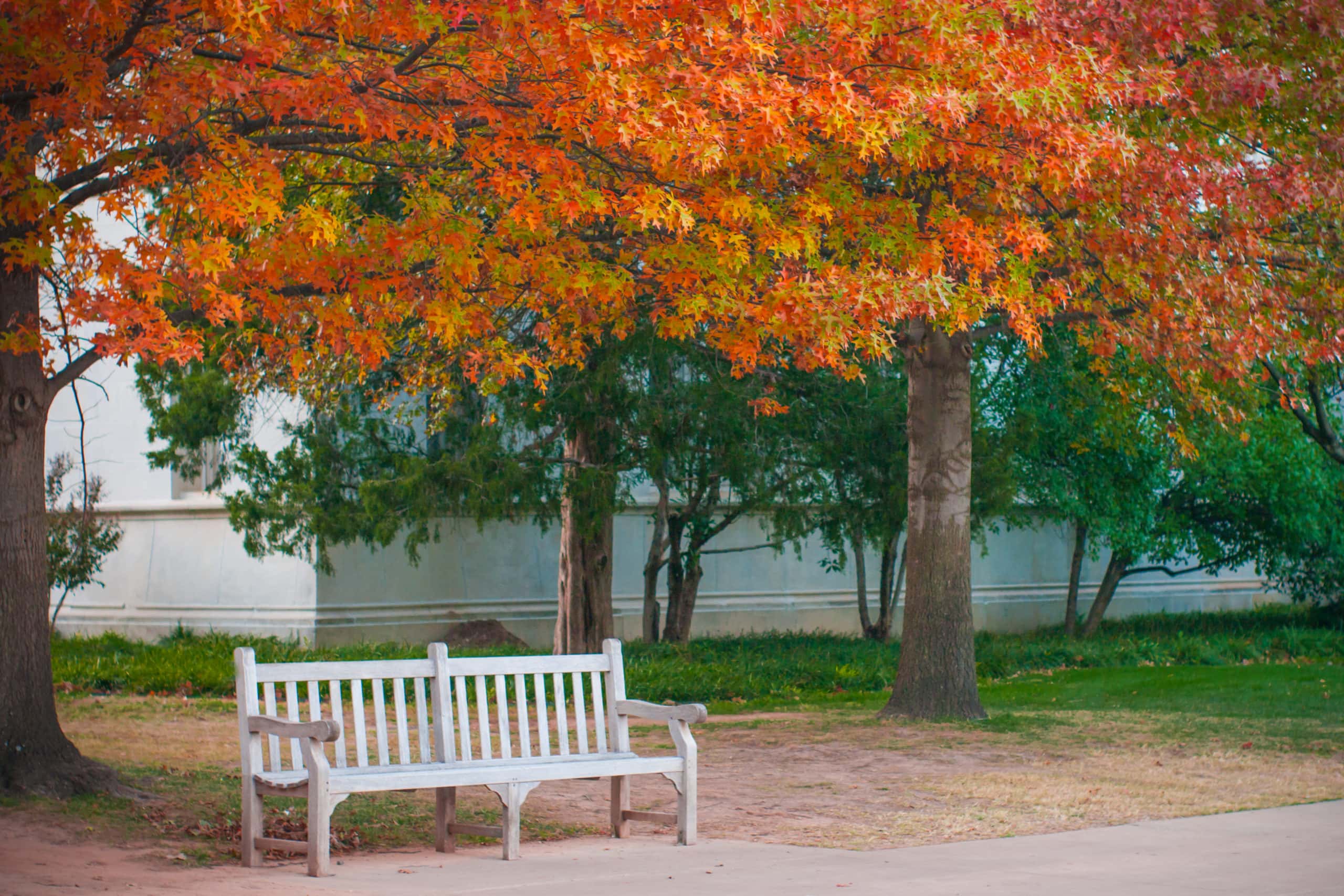 Get Into the Spirit at an Oklahoma Football Game
Norman takes football very seriously every fall and, if you're in Norman, you absolutely have to go to an Oklahoma football game. Watching one of the premier teams in college football is a real treat.
Whether you're a football fan or not, it's hard not to get swept up in the excitement of fans going wild in a college football stadium in the fall. OU packs more than 80,00 fans into their stadium and they're fiercely loyal to their team. So get in the spirit, sing 'Boomer Sooner' and enjoy the game!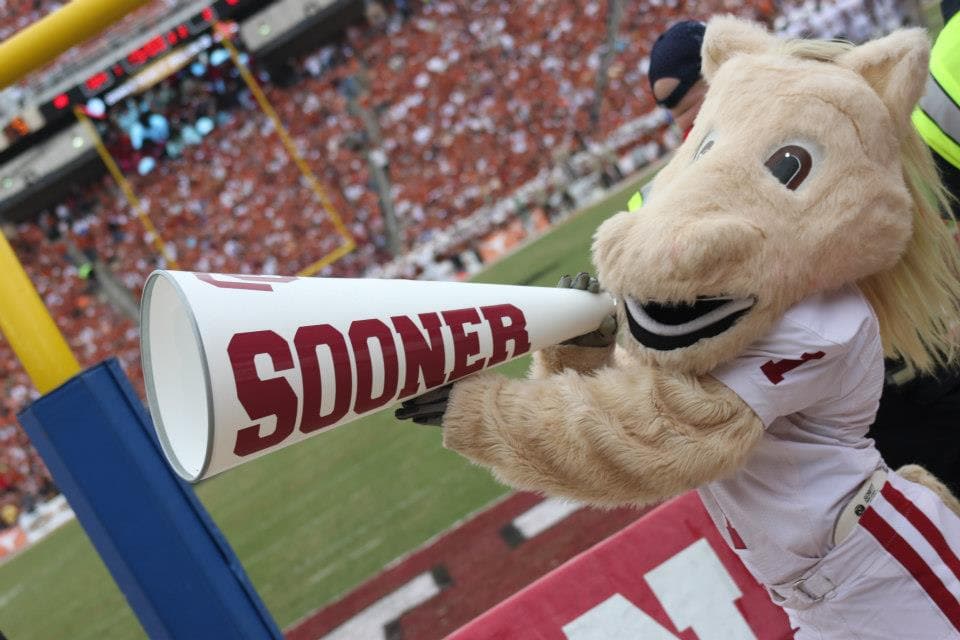 Play a Round of Golf at a Great Norman Golf Course
It's hard to describe how great playing a round of golf is. Even if you're not that good, it's all about the good weather and camaraderie with friends and family.
If you're looking to play a round of fall golf in Norman, check out these great courses:
3200 S. Berry Rd
This course has hosted lots of prestigious events, including the Oklahoma Amateur, and the Oklahoma Senior Championship. This traditional parkland course has tree-lined fairways and small greens, offering enough diversity to challenge golfers of all skill levels.
4 Ransom Drive
Travel to the OU campus for a challenging course with plenty of options. The views are great and there are five sets of tees, so there's enough length on the course to cater to beginners and frequent golfers alike.
 3927 24th Ave SE, Norman
This is a great place to visit for a morning or late afternoon round. The course keeps golfers on their toes with a number of obstacles, including a 12-acre lake and trees that dot the course. Obstacles aside, it's considered a good value and is player-friendly.
1350 Cobblestone Creek Dr., Norman
No matter if you're the worst golfer you know, golf is supposed to be fun. This course is all about fun. It's got nine holes and all of them are par threes. This makes it the perfect spot to play an easy round while you catch up with friends or try some different shots.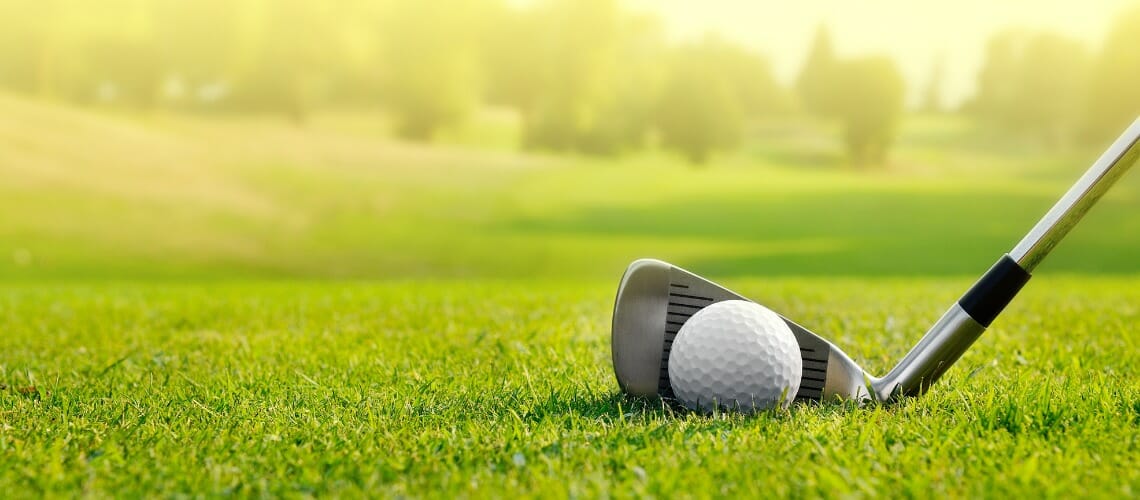 Experience the Wonders of Norman's Craft Beer Scene
Oklahoma City, and Norman by extension, has become one of the United States' premier spots for craft beer. There are lots of great places to go in Oklahoma City, but Norman is a great place to go if you like beer. So if you're looking for a cold brew after exploring on a sunny fall day, consider stopping by these Norman watering holes:
333 W. Boyd St.
Stop here if you like breweries with a view. You can get an amazing view of the OU campus and try some great beers like Jet Blast and War Plan Orange.
5821, 422 E. Main St.
Depending on your pleasure, try one of their core beers, which include the Station 1 New England IPA, the Trail Ale, and the Dos Estebans Lager. There are also some delicious seasonal beers.
109 E. Tonhawa St. Suite 100
If you like out-of-the-ordinary flavors, you need to stop here. Try the People's Porter, which is infused with peanut butter. Then try the Rise Up Roasted Coffee Stout or the Ninkaski Neipa, which has hints of candy. Whatever you pick will be refreshing and delicious.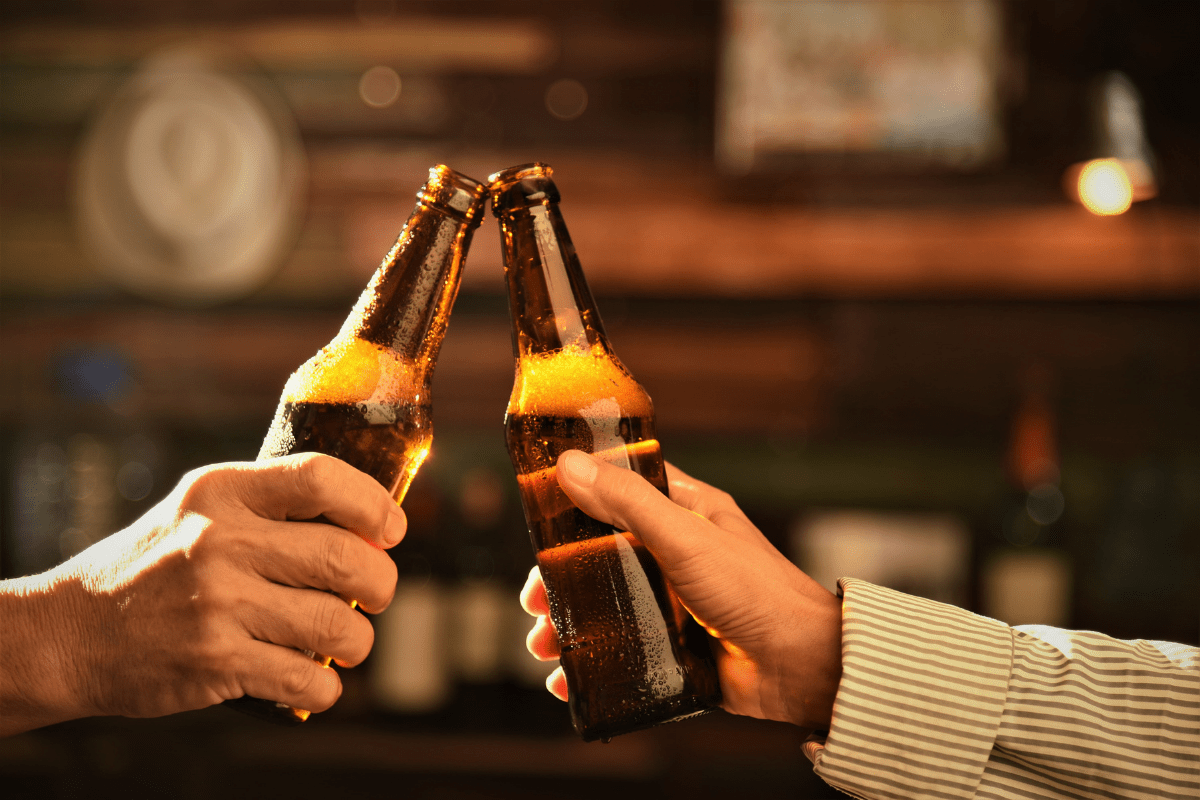 Pick Out the Perfect Pumpkin at Orr Family Farm
Fall and pumpkin patches go together and you can find the perfect pumpkin just down the road from Norman on I-35. Orr Family Farm has a great variety of pumpkins and gourds to pick the perfect pumpkin for carving.
This is the perfect place for a family outing. Come for the pumpkin picking, but stay for all of Orr's other fun farm activities. Orr Family Farm also has a zip line, concessions, pony rides, and plenty of other family activities. Another fall rite of passage is getting lost in a corn maze and, guess what, Orr's has one of those too.
The farm is open on select dates from September to November.
Get A Sweet Treat at Rusty's Custard Factory
As you explore all that Norman has to offer, make sure to stop and treat yourself. You can do that at Rusty's Custard Factory, a locally-owned ice cream shop that has all the special treats you know and love.
Norman residents come for the frozen custard, known as Concretes, served in a variety of sizes. You can get a specialty concoction like the mint-infused New Yorker or create your own with a variety of flavors and toppings.
You can also grab a traditional sundae, a specialty sundae, a float, or a freeze. No matter what you pick, you're guaranteed to leave with a smile on your face.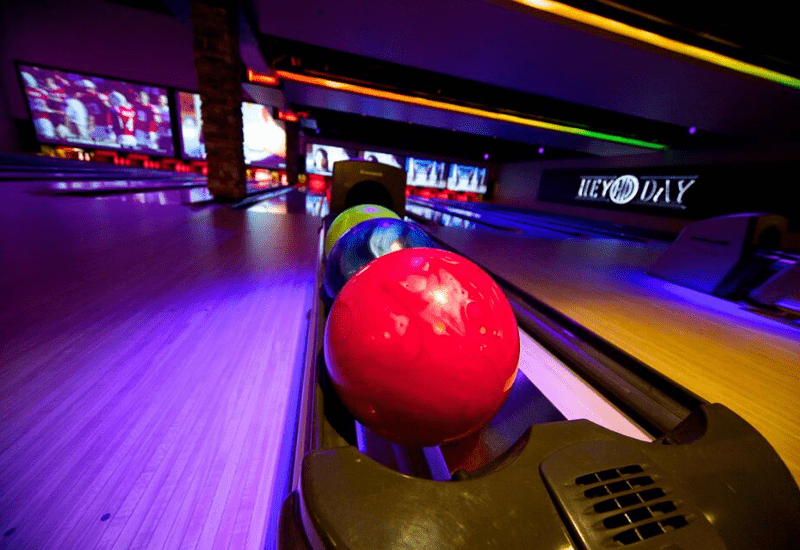 Bring the Family For Fun at HeyDay Entertainment
A good family restaurant is always a good find on a trip, but a restaurant and arcade together are even better.
At HeyDay Entertainment in Norman, you can have the best of both worlds. If you're hungry, order a juicy burger, a hot pizza pie, or loaded cheese fries.
Once you've eaten (or maybe before) you can unleash your inner child in a variety of ways. Grab some tokens and play at the arcade where you play some of your favorite carnival games. If you're up for a little exercise, try the ropes course. If you're up for a little competition, play a round of mini golf or laser tag, or head to the downstairs lanes for a little bowling.
If you've got active youngsters and you're looking for kids' activities, this is the perfect place to let them burn off some energy. On the surface, this may just look like an ordinary trampoline park, but it's far from ordinary.
Yes, there are plenty of trampolines to jump around on, but there's also a fidget ladder, a foam pit, a slackline, dodgeball, a kiddie court, and more.
There are lots of weekly events, including family days and toddler time, so bring your kiddos to explore and have fun.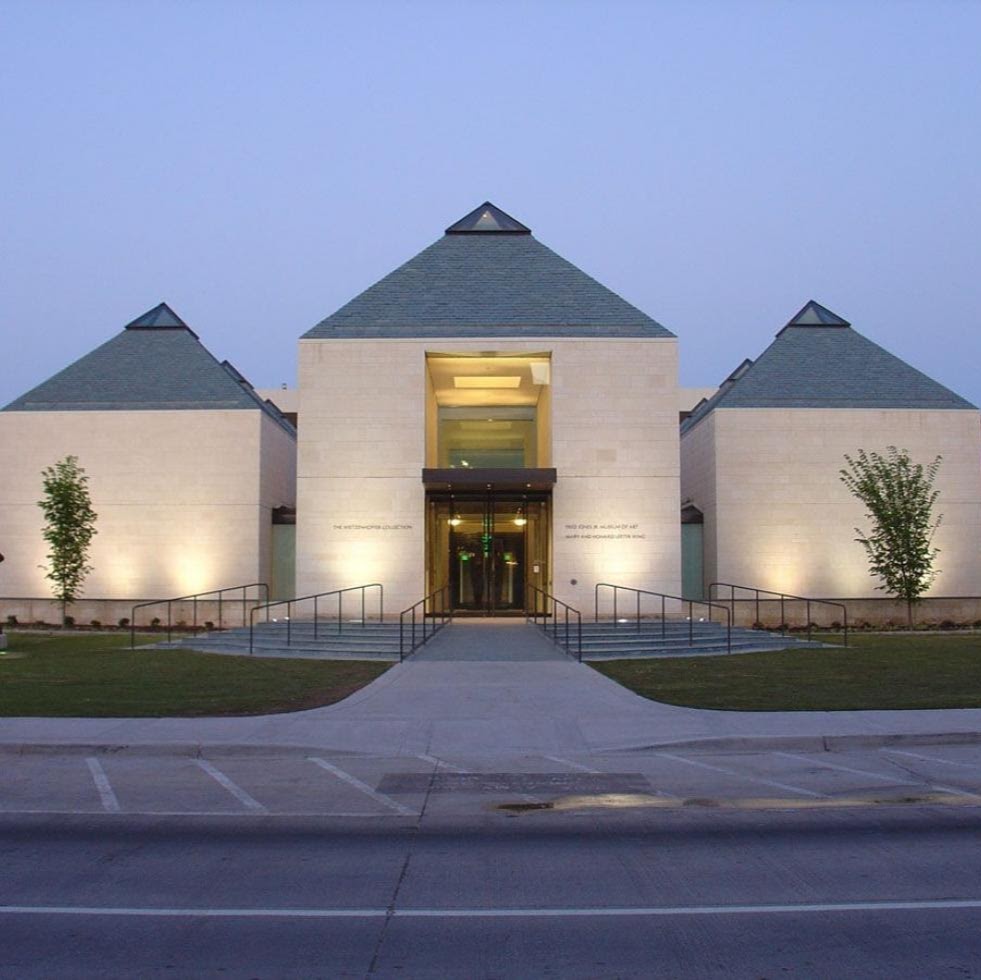 Visit a Magnificent Norman Museum
Norman loves football, beer, and so much more. If you're looking for some culture on your visit to Norman, don't worry because the city has a lot of great museums.
The Sam Noble Oklahoma Museum of Natural History has been part of OU for more than 100 years and is a campus favor. Visitors can walk through and see exhibits that span more than 500 million years of history. In all, the museum houses more than 10 million artifacts, including a walkthrough cave and a meteorite.
The Fred Jones Jr. Museum of Art grew from a dream of an art school into a full-blown museum of art on the OU campus. Art enthusiasts can marvel at exhibits that span 40,000 square feet and celebrate many artists and cultures.
If you're visiting Norman for a football game, make sure to visit the Legends Lobby at the Barry Switzer Center. Simply put, it's an awe-inspiring shrine to Oklahoma football. It's a museum of Oklahoma history where you can see championship trophies, rings, and exhibits remembering the best players in program history.
Have Fun at a Local Park in Norman
Norman has lots of places where you can have fun inside, but there are many Norman public parks where you can have fun doing outdoor activities. These parks offer chances to disc golf, golf, swim, and so much more.
Lake Thunderbird State Park is a popular destination and is just about 10 minutes from downtown Norman. The park offers a lot to do with opportunities for fishing, hiking, bird watching, and a nature center.
George Sutton Wilderness Park sits next to an 18-hole disc golf course and is also a great spot to go for a walk or a jog. Along the way, you may just come across some deer, squirrels, and other critters who make their home in the woods.
Stop and Shop at STASH
Shopping is a great leisure activity on any trip and STASH is the perfect spot to stop in Norman. If you're looking for unique gifts, STASH offers so much to pick from.
The store's eclectic displays are changed frequently and you'll find everything from Oklahoma-themed decor, vintage decor, repurposed decor, jewelry and so much more.
If you're looking for one-of-a-kind items for friends and family, STASH is the perfect Norman gift shop to find the perfect gift.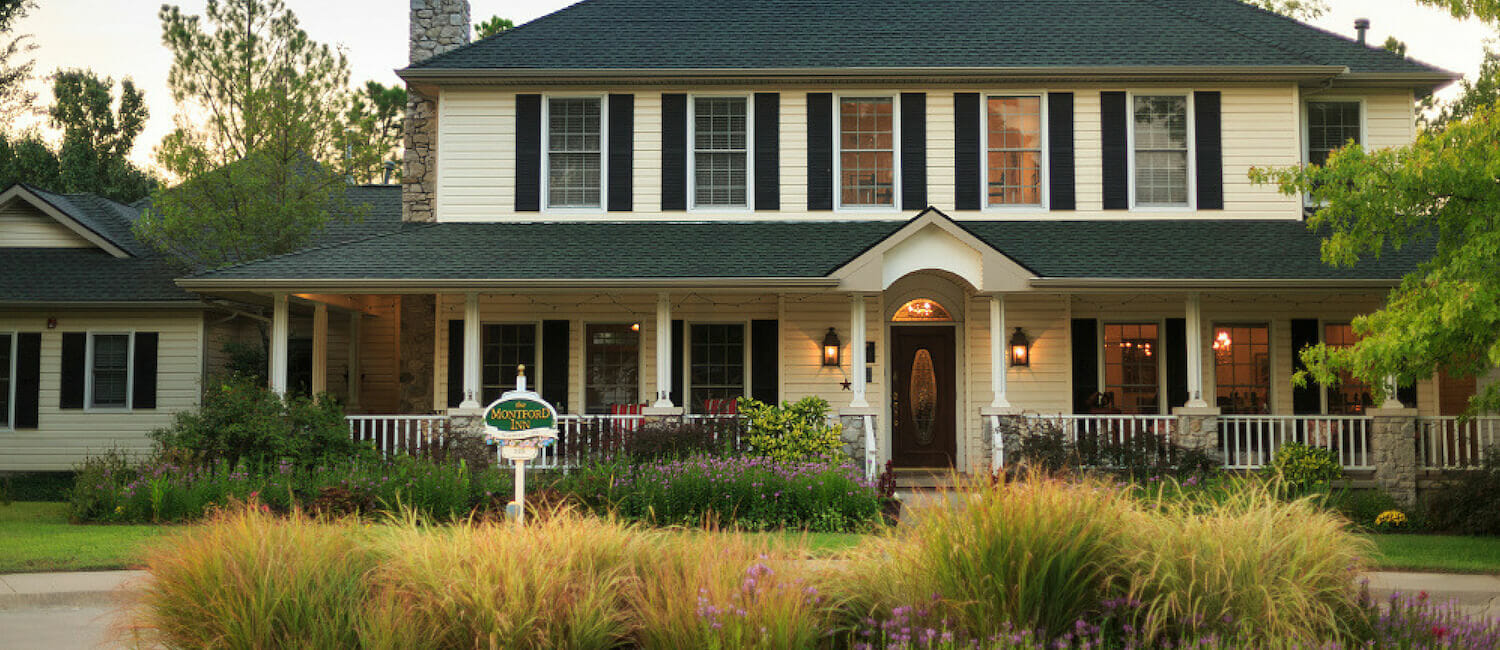 Get Ready to Experience All that Norman Has to Offer
As the third largest city in the Sooner State, Norman has something for everyone to enjoy, so make plans to visit today. There are family-friendly activities, museums, good food, sports, and just about anything else you could ever want to see or do.
When you plan a trip to Norman, Oklahoma, you need a convenient and comfortable place to stay. Montford Inn is just a short drive or walk away from the University of Oklahoma and offers accommodations and amenities to help you relax and unwind.
Get our free ebook guide to the best things to do in Norman and OKC. The best activities, restaurants, museums, events, views, and much more!
Click here to request the guide.