There are many places to golf in the Oklahoma City area, but to help you plan a great golfing getaway, here are some of the best golf courses in the OKC area.
It's hard to put into words just how wonderful playing a round of golf can be. The charm of playing 9 or 18 holes on a golf course is complex — hitting the ball short and far distances, good weather, camaraderie with friends and family, using different skills for different shots — but the possibility for fun is endless.
Golf is a favorite pastime of so many people. Its charm is complex – being in the great outdoors, walking or riding 9 or 18, it doesn't matter as long as the sun is shining, and sometimes not even then. Hitting that small ball hundreds of yards and also just a couple of feet, in the different types of grass indicating your skill level – the complexities and appeal are vast, possibly endless.
For people who LOVE to golf, every time of year is a great time of year to golf. From the early morning coolness of summer golf to the crisp and clean air of fall golf, to the chill-inducing golf of winter, and the damp golf of spring, every season has its perks for a good round of golf.
Get our free ebook guide to the best things to do in Norman and OKC. The best activities, restaurants, museums, events, views, and much more!
Click here to request the guide.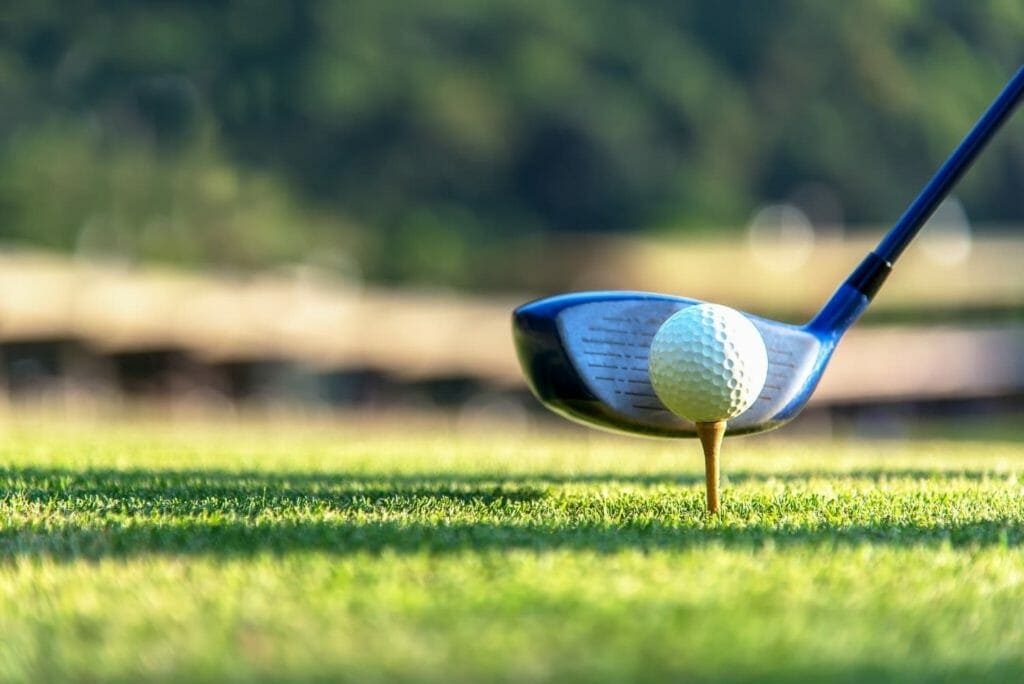 If you're searching online for golf courses OKC offers, here are some of the best golf courses in the Oklahoma City area:
3200 S. Berry Rd, Norman, OK
This course has hosted plenty of prestigious events, such as the U.S. Amateur Regional Qualifier, the Oklahoma Amateur, and the Oklahoma Senior Championship. The course is laid out in the traditional parkland style with tree-lined fairways and small greens. This course is all about accuracy. It offers golfers a great all-around test with a mix of diverse holes.
11600 S. Portland Ave, Oklahoma City, OK
There are two different courses here, a North Course and a South Course, offering golfers 36 holes of fun. The North Course is a local favorite and is known for being fun to play with a good balance of risk and reward opportunities on various holes. The South Course is a bit more advanced, requiring more strategy as there are hazards on several holes. Between both courses, you may just use every club in your bag, so come prepared to face anything and everything.
4491 S. Lake Hefner Drive, Oklahoma City, OK
Whether you're a frequent golfer or just a weekend duffer, this is considered one of the best public golf courses around OKC and isn't to be missed. There are two challenging courses to choose from. The North Courses stretches nearly 7,000 yards and is highly rated. The South Course is just over 6,300 yards. Both courses have bunkered fairways and greens as well as water hazards. No matter which course you choose, golfers of all ages and abilities will enjoy this course.
4001 NE Grand Blvd, Oklahoma City, OK
There are two championship courses to pick from here and both are excellent. The East Course puts a golfer's ability to the test and offers an exciting round each time you play it. The West Course is the main attraction here though and covers more than 6,600 yards. This 18-hole course is equal parts beautiful and difficult, starting with the par-5 first hole, a dogleg left. So come prepared for an unforgettable experience.
2301 SE 29th St., Oklahoma City, OK
This course measures more than 6,600 yards and has a par of 71. Locals will tell you the course's front nine is a little easier to handle than the back nine. The course is always kept in great shape and accommodates players of all skill levels.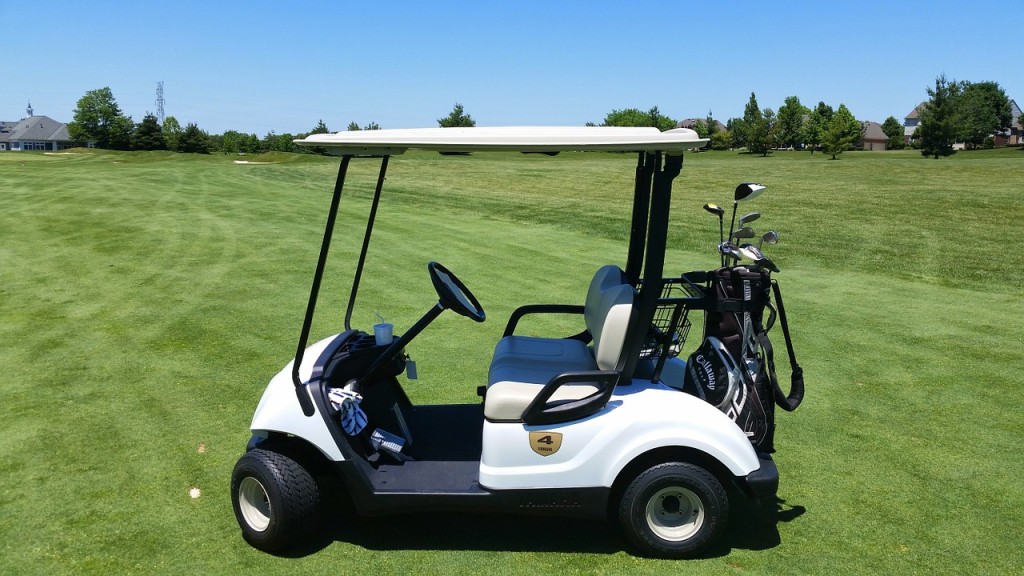 711 Midwest Blvd, Midwest City, OK
The view is excellent here, with great water features, tree-lined roughs, and rolling hills. The course has undergone a makeover in recent years with new carts, a new driving range, and new tee and fairway surfaces to name a few things. Most of the holes have a sand trap and all fairways have slight bends heading in both directions. Locals say the course is designed for average players and it's said that scratch golfers are able to make par.
4 Ransom Drive, Norman, OK
This course is located on the campus of the University of Oklahoma and stretches over 7,300 yards of native grasses and rolling hills. There are five sets of tees, family tees, and some combo tee options, so there's enough length on the course that anyone who plays will enjoy it. No matter if you're a beginner or a pro, you will be challenged.
This is the home of Oklahoma State University's golf teams and the idea behind the creation of the course was to make it one of the most challenging golf courses on the Oklahoma plains. The course stretches over more than 7,400 yards with bent-grass greens and fairways that wind through the native oak trees. On many holes, Lake Louise sits just a few yards from the greens, so golfers have to plan their shots carefully. Golf Digest gave Karsten Creek a five-star rating in 1998, making it one of the few U.S. courses to receive such an honor.
3401 NE 36th St., Oklahoma City, OK
This is a country that's hosted some of the nation's top golf events in the past, including the PGA Championship and the Oklahoma Open. The course, designed by Perry Maxwell, takes advantage of the natural terrain to create an unforgettable experience. The course covers more than 6,800 yards for a par of 72. If you happen to know a member, talk them into letting you play a round of golf here.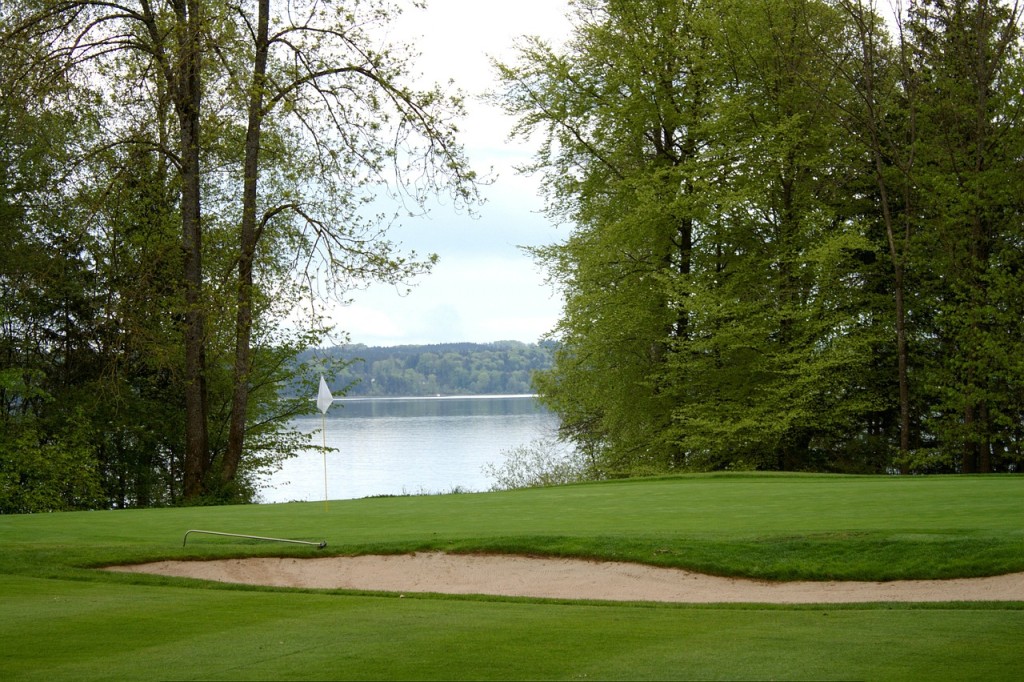 3927 24th Ave SE, Norman, OK
Located on an old sheep ranch in the heartland of Oklahoma, this is a great place to spend a morning or an afternoon. The course encompasses a 12-acre lake that golfers have to watch out for on several holes. The 18-hole course travels in and out of trees, but is really a hidden paradise and is player-friendly for all handicaps. It's also considered one of the best golf values in the state.
1350 Cobblestone Creek Dr., Norman, OK
Golf at its core is supposed to be fun; a great way to spend a day with friends or family and forget about everything else going on in the world. That's just what you'll find here: lots of fun. This course is only nine holes, but all of them are par threes, and locals will tell you this course is an absolute blast. The course is kept in great shape and it's a great course to test out different shots and clubs with no pressure at all.
700 NE 122nd St., Oklahoma City, OK
Only got an hour to play golf? If you're looking for the "best golf courses OKC" online, this has to be at the top of your list. This course is only nine holes, but is a blast to play and can be played quickly. Heck, if you've got enough time, play two rounds. The course is always in great shape, the holes are short and there are a lot of chances to make birdies.
920 SW 19th St., Moore, OK
This 18-hole championship course in Moore sits just 15 minutes from Oklahoma City and features more than 6,300 yards of golf. It's a par 71 and offers visits a club lifestyle without club dues. The course is a links-style layout with rolling hills, cavernous sand traps, and water hazards. The obstacles and hole variety mean that even the most experienced golfers have to be careful and keep on the tee settings and pin placements to shoot a good round.
13313 Pawnee Drive, Oklahoma City, OK
As golf courses OKC go, this isn't a championship-level course with lush grass, pristine greens, and majestic water elements. But it is still an exciting golf experience nonetheless and is a perfect hangout spot for family and friends. In the comfort of climate-controlled bays, you can have year-round fun with exciting golf on HDTVs. You can use the complimentary clubs or bring your own. Challenge friends and family to distance contests as you take aim at the giant outfield targets.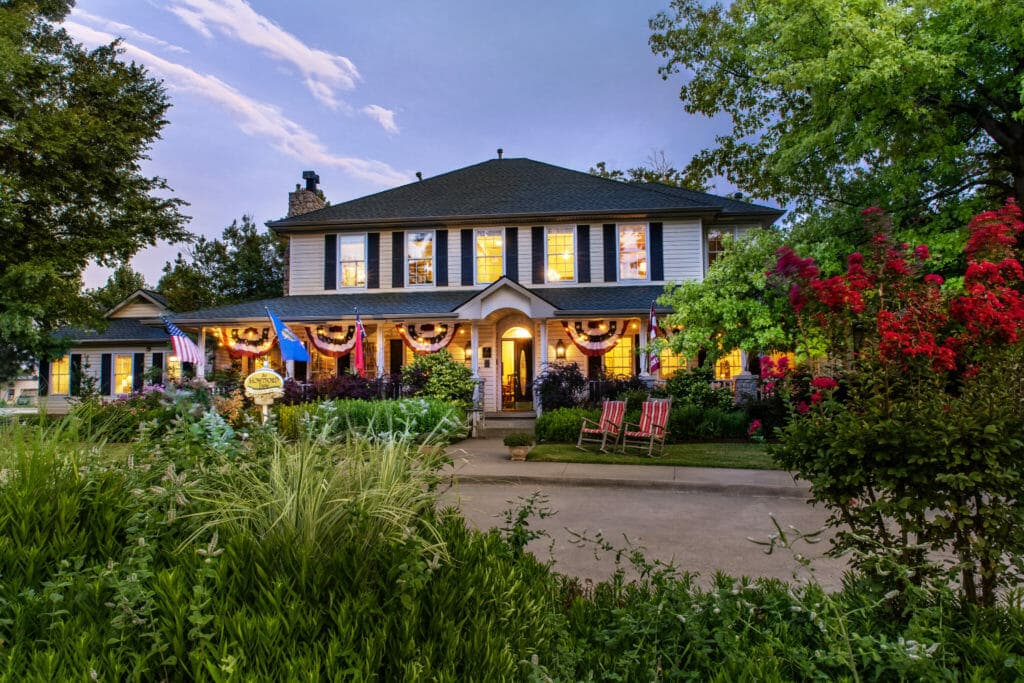 Where to Stay Near the Best Golf Courses in OKC
For those who really love golf, there are lots of places in and around Oklahoma City to get out and play. It's a great activity for couples, for a group of friends, or just for getting out of the house or the office for the day on for a solo round.
If a golfing getaway is what you are looking for, we're sure you'll love some of the best golf courses in OKC. We would also like to invite you to stay with us at our Oklahoma City bed and breakfast while you enjoy this getaway.
After a day out on the greens, you'll need a place to rest up, cozy up, and loosen up to get ready for the next day. Stay in our comfortable rooms or secluded cottage suites in the heart of Norman OK.
P.S. Golf is a great activity to include in a romantic getaway in Oklahoma – whether golf is your main focus or a stop along the journey!
Get our free ebook guide to the best things to do in Norman and OKC. The best activities, restaurants, museums, events, views, and much more!
Click here to request the guide.