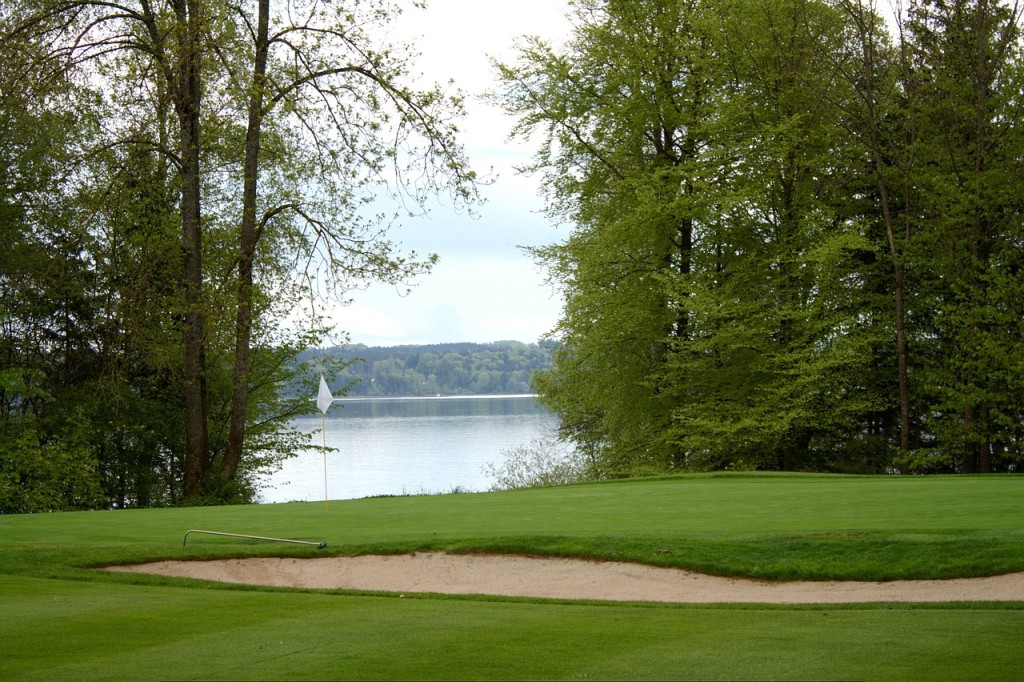 Golf is a favorite pass time of so many people. Its charm is complex – being in the great outdoors, walking or riding 9 or 18, it doesn't matter as long as the sun is shining, and sometimes not even then. Hitting that small ball hundreds of yards and also just a couple of feet, in the different types of grass indicating your skill level – the complexities and appeal are vast, possibly endless.
For people who LOVE to golf, every time of year is a great time of year to golf. From the early morning coolness of summer golf, to the crisp and clean air of fall golf, to the chill-inducing golf of winter, and the damp golf of spring, every season has its perks for a good round of golf.
Golf is a great activity to include in a romantic getaway – whether golf is your main focus or a stop along the journey.
There are many places to golf in the Oklahoma City area, but to help you plan a great golfing getaway, here are some of the best golf courses in the OKC area.
Best Golf Courses in OKC Area
Lake Hefner Golf Club offers two challenging courses – the North Course and the South Course, measuring at 7000 and 6300 from blue pins to flags, respectively. While these courses are challenging for even experienced golfers with the water hazards and bunkers on the fairways, golfers of all ages and skills levels really enjoy this course.
Earlywine Golf Club offers two courses – the North Course, a balance of risk and reward, has a winding creek that adds to the views while golfing, and the Lakes on Earlywine South, with views of lakes and ponds from each hole, but watch out for those water hazards!
Lincoln Park Golf Course offers two impressive, championship courses called East and West, which are maintained in tournament condition.
Jimmie Austin Golf Club at OU was extensively renovated in 1996 and since has hosted the U.S. Amateur Public Links Championship in 2009, Several Big 12 Women's Championships, among many others. It's a course suitable for any skill level.
Broadmoore Golf Club is a great, public golf course, with 18 holes, and greens fees that include cart rental.
And if you like to mix your golf with a little more socializing, you may be interested in Topgolf, which offers an entertainment complex, fun games to challenge your friends, and an extensive food and beverage menu.
If a golfing getaway is what you are looking for, we're sure you'll love some of the best golf courses in OKC. We would also like to invite you to stay with us at our Oklahoma City bed and breakfast while you enjoy this getaway. After a day out on the greens, you'll need a place to rest up, cozy up, and loosen up to get ready for the next day. Stay in our comfortable rooms or secluded cottage suites in the heart of Norman OK.
For more great tips on local things to do be sure to request our free digital vacation guide.