Travel planning and coordinating can seem intimidating. From travel arrangements to accommodations, there are so many things to think about.
One thing we don't want you to have to think about is: what the difference is between a bed and breakfast and hotel in Norman OK when you are planning a visit to the area. Check out this list of things that set our bed and breakfast apart from the standard hotel in Norman OK when you're planning your getaway.
Get our free ebook guide to the best things to do in Norman and OKC. The best activities, restaurants, museums, events, views, and much more!
Click here to request the guide.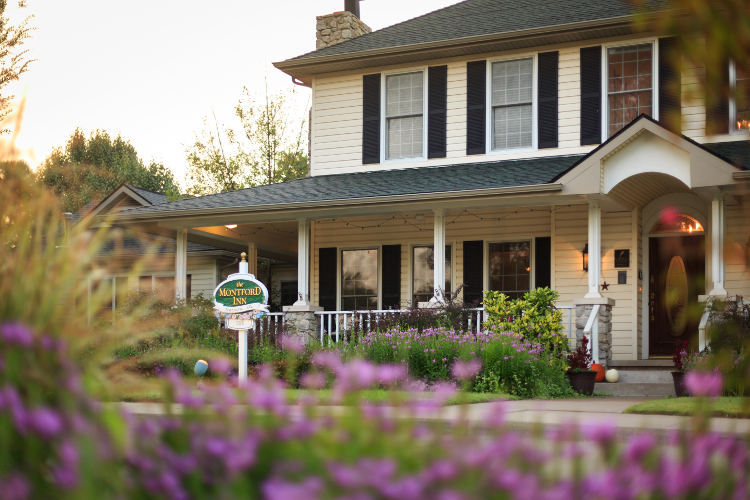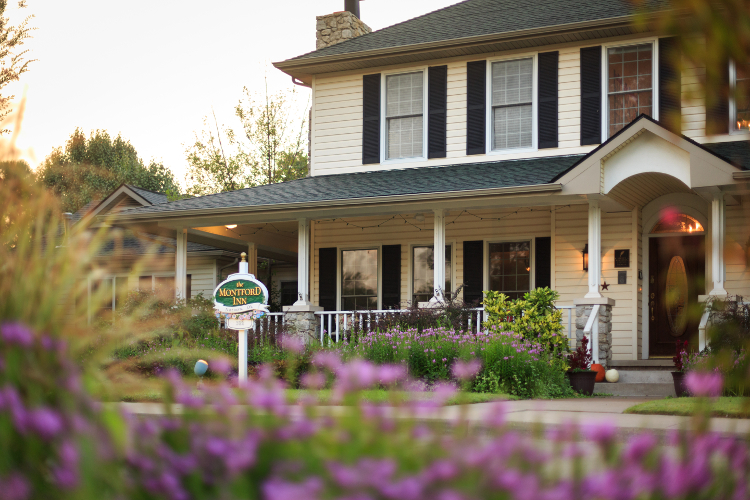 The Difference Between a Bed and Breakfast and Hotel in Norman OK
Full Gourmet Breakfast – Our delicious breakfast is one of our – and our guests' – favorite parts of the day. This is not a continental breakfast with cold cereal, yogurt, and pre-made or pre-packaged fare. It's also not an expensive additional cost to your stay. The full gourmet breakfast is offered as a part of your stay. It's delicious, filling, and is sure to leave an impression. (And, if you stay in one of our cottages, breakfast will be delivered right to your door!)
Hospitality – We truly enjoy getting to know and interact with our guests. Your stay will be even more comfortable as you get to know the people who love working here. This makes it even easier for us to give you personal service and recommendations – restaurants, things to do, and places to explore – we know the best places in town.
Choose Your Room – When you make a reservation with us, you won't be assigned a room. You get to choose the room and the theme you want for your stay. Our 10 cozy rooms all include fireplaces as well as unique touches for each room. With the library and breakfast, you'll have the opportunity to socialize with other guests, but are never pressured to do so. We also offer 6 private cottages with screened-in porches – great for really getting away from it all.
The Little Something Extras – Our Oklahoma bed and breakfast has a lot of "little something extras." Whether it's a cup of coffee anytime, day or night, or a hankering for an afternoon snack of homemade cookies, or an evening glass of wine, it's the extras that set us apart. Our Inn also offers free parking, free snacks, and free wi-fi. We aren't trying to up-sell or nickle-and-dime you. We truly want to make your stay pleasant, relaxing, and comfortable.
Historic District – The Montford Inn is settled into the beautiful downtown historic district of Norman, OK and is just walking distance from the University of Oklahoma campus. The only cookie cutters here are in the kitchen. We pride ourselves on the unique beauty that greets you from the front door and goes with you throughout the entire inn. This beauty continues outside in the gardens and buildings nestled all around the property.
At the Montford Inn, we truly love creating an amazing guest experience from reservation to check out. We invite you to check out our beautiful rooms and cozy cottages as you plan you trip to Norman, OK. And be sure to grab our Vacation Guide to help with all of the planning.
We look forward to seeing you the next time you're in town. You can choose your room when making your reservation and let us know about any dietary restrictions for breakfast. We welcome the opportunity to chat with you over afternoon cookies and lemonade.