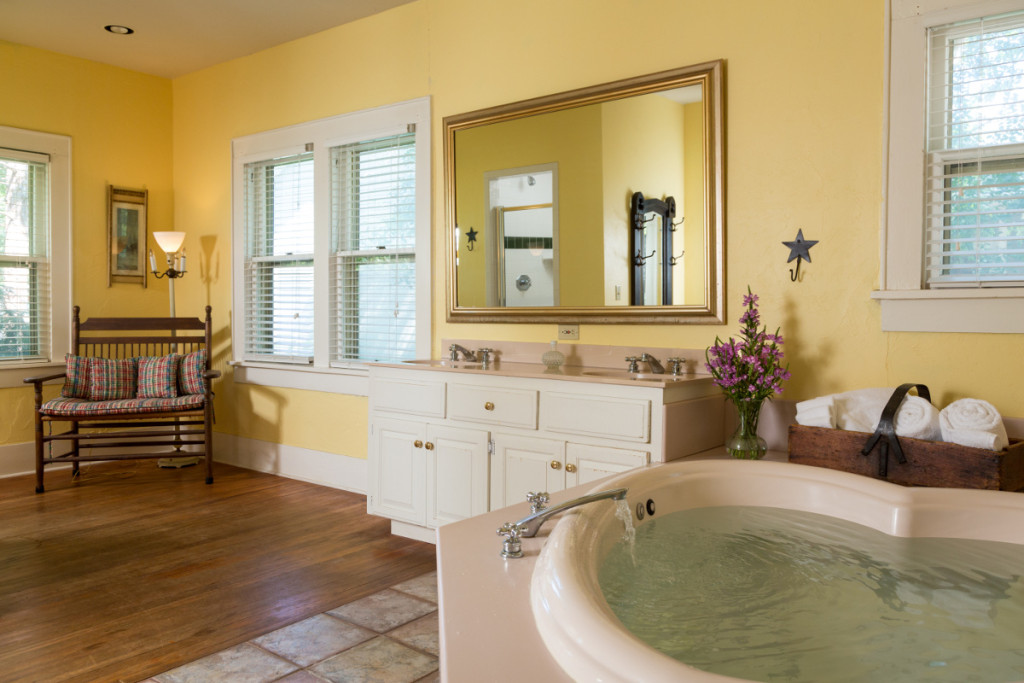 After a week of long commutes, traffic, and stress at work, there is nothing quite like a quiet and relaxing getaway with the one you love. Couple time is a great way to spice things up or reconnect two people in love. A date night is great, but a romantic getaway in Oklahoma is superb.
Getting away from the hustle and bustle of the city might be just what you need to start the weekend off right. Just a short drive out to Norman, OK and nestled in the historic district, you'll find the beautiful Montford Inn, surrounded in tranquility and beautiful gardens. If you want to getaway from it all and focus on your partner, there's nothing like this Norman OK bed and breakfast.
Get our free ebook guide to the best things to do in Norman and OKC. The best activities, restaurants, museums, events, views, and much more!
Click here to request the guide.
Where to play during your romantic getaway in Oklahoma

There is so much to see and do in Norman, Oklahoma. We invite you start planning your visit by grabbing our free vacation guide. It's a great tool to help you get a picture of Norman and all it has to offer.
If this is your first visit to Norman, you might want to check out some of our favorite places in town, including the Sam Noble Museum of Natural History, Fred Jones Museum of Art, and the Sooner Theater.
And being so close to Oklahoma City has its perks! You are able to get out and away if you want, and you're also able to enjoy the best the city has to offer. There are lots of great dates ideas in OKC. Whether it's the Dueling Piano Bar or the Boathouse District, you're sure to love some our favorite romantic things to do in Oklahoma City.
Where To Eat
There are so many great restaurants in Norman, Oklahoma. Whether you like Italian food, a steakhouse, or something a little more eclectic, our favorite romantic restaurants have something for everyone when you are looking for a dinner reservation.
Where to Stay

The great neighborhood of the Montford Inn means you can walk to several amazing stops as you venture around on your romantic getaway. It's also within walking distance of the University of Oklahoma, in case romance for you means the Crimson and Cream.
The Montford Inn has six private cottages with whirlpool tubs, fireplaces, and private screened-in porches. A delicious, gourmet breakfast will be delivered to your front door each morning of your stay. (You can find out more about our gourmets breakfasts here.) Montford Inn also has ten cozy rooms each with their own theme and design.
And if you're still snuggling in the afternoon, you'll want to be sure to grab some homemade cookies. Or grab a glass of wine in the evening. These extras and more are all a part of the great amenities you'll experience.
Getting away is the ultimate romantic gesture. Whether it's just down the road or a couple hours away, being alone, just the two of you, will help you reset and recharge as you reminisce on the past and look ahead to the future. You'll be able to shrug off the pace of the week and retreat to the beautiful Montford Inn. It might be your first visit but we don't think it will be your last.