Winter tends to be the time of year we hunker down, add another layer of blankets and another log to the fire, and plan to mostly just ride it out until it warms up. But cooler temps are no excuse to put your romance on the back burner. In fact, wintertime is one of the best times of the year to let your romantic side show. Winter date night ideas in OKC are fun, creative, (often) indoors, and can usually be done in the other seasons, too. So bundle up, brave the cold, and prepare yourself for a romantic, unforgettable night in Norman or Oklahoma City.
Get our free ebook guide to the best things to do in Norman and OKC. The best activities, restaurants, museums, events, views, and much more!
Click here to request the guide.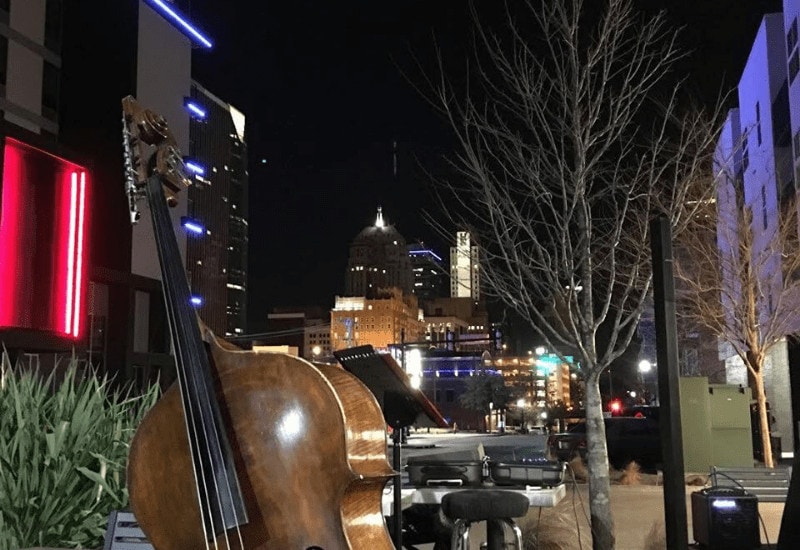 Go Ball Room Dancing in Oklahoma City
Ever wanted to go dancing but didn't know how or thought it was too expensive? At the Ballroom Dance Club of Oklahoma City, you can bust a move, no matter your skill level. The club was founded with the idea of teaching visitors the finer points of the foxtrot, the waltz, the cha-cha, and many other dances. No matter your skill level, you can dress up (it's encouraged), bring your date, and have a lot of fun.
Visit Downtown Norman for the 2nd Friday Art Walk
All year long, downtown Norman turns into an open-air art show on the second Friday of each month. Featuring local artists, musicians, poets, and artisans, you won't want to miss out on the ever-changing experience that is the 2nd Friday Art Walk in Norman. There's just something romantic about a winter stroll and this is the perfect time to bundle up, grab a hot chocolate, and walk arm-in-arm with your date. There are multiple venues around town, so you'll have plenty to see. The event is free, there are local food trucks and there's usually live music, which gives you all the ingredients for a perfect date night.
Hear Great Live Music at Live! on the Plaza
Featuring local artists, artisans, food vendors, and more, Live! on the Plaza in the Plaza District of Oklahoma City is the place to be on the second Friday of every month. The event happens rain or shine and features live music with featured artists. There are also opportunities for local shopping, special events, street performers and so much more.
Create Works of Art at Paint N Cheers
At Paint N Cheers in Oklahoma City, any skill level of artist from novices to the more experienced will get a lesson in acrylic painting, all in the relaxed atmosphere of friends. This is a perfect date night idea, even if neither of you is especially artistic. You can spend time getting to know one another, enjoy your beverage of choice, and create a beautiful work of art you can take home when you're done.
Laugh 'Til it Hurts at OKC Improv
One of the most surefire ways to have a fun and memorable date is to laugh. This is the perfect spot to do it as you watch sketches and characters come to life on the spot right before your eyes. Whether you're looking to take in a performance or start attending a class, the OKC Improv center is a great way to laugh till it hurts. This is Oklahoma's premier showcase of improv in the Sooner State and aims to create a thriving improv scene in Oklahoma. So when you see a show here, you're contributing to a good cause.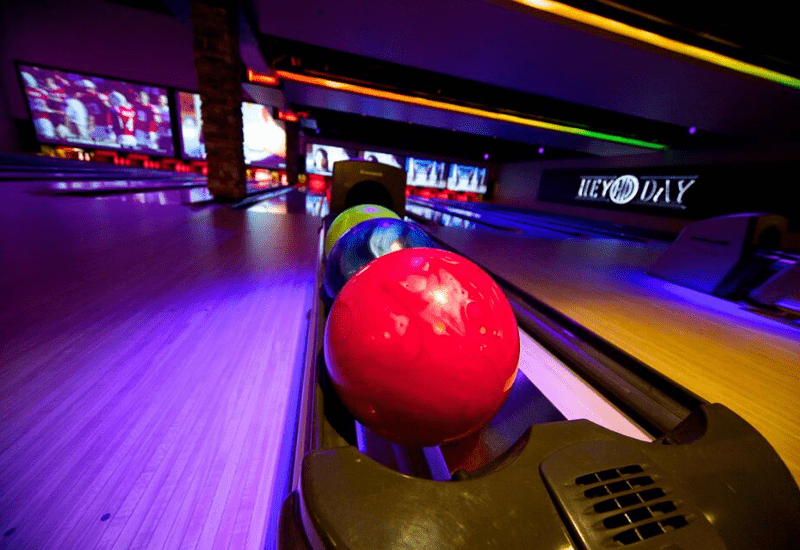 Feel Like a Kid at Pole Position Raceway
If you have a competitive streak, try taking it out on the race track at Pole Position Raceway, where you can race go-karts. If you think go-karts are just for kids, think again. These karts can approach almost 45 mph, which seems incredibly fast when you're just a few inches off the ground. Racing these world-class karts makes for a super-fun date night and will make you feel just like a kid again.
See a Great Show at Carpenter Square Theater
If you're a fan of theater, the Carpenter Square Theater in Oklahoma City runs great shows all season long. Featuring the talents of OKC locals, you can watch some incredible performances and grab a meal from a local restaurant before or after the show. Editor's Note: The Carpenter Square Theater is currently undergoing renovations, including a new stage and new interior lighting.
Visit the National Cowboy and Western Heritage Museum
Yee-Haw! Museums are a perfect spot for a winter date (and a perfect excuse to get out of the cold). What better way to spend an evening than at the National Cowboy and Western Heritage Museum in Oklahoma City? This is the premier museum in the U.S. for all things Western, from history to culture to artifacts. The exhibits here are nationally renowned and you'll love exploring the Old West like never before! Whether you're a little bit – or a whole heck of a lot – country, you'll love spending a winter's night at this museum. There are a lot of cool things to see and a lot of cool things to learn
Explore Oklahoma City's Overholser Mansion
There's something exciting, yet mysterious about exploring exquisite mansions, and the Overholser Mansion, the first one in OKC, is pristinely maintained to give you a glimpse straight into history. You can step right into the early 1900s when you walk through the door. If you're looking for a bit of adventure on your date night, or you just love history and architecture, this is a great spot to find it all as you learn about Oklahoma's Moser family.
See the Marvels of the Museum of Osteology
As you've probably read by now, Oklahoma City has a lot of great museums, and the Museum of Osteology is no exception. With over 300 skeletons, more than 800 specimens, and more than 40 exhibits, the museum offers you the opportunity to explore many different kinds of skeletons and animal fossils all in one place. Beat the chill of a winter's night and have a romantic time exploring the wonders of a museum that celebrates all things dedicated to the function and form of the skeletal system.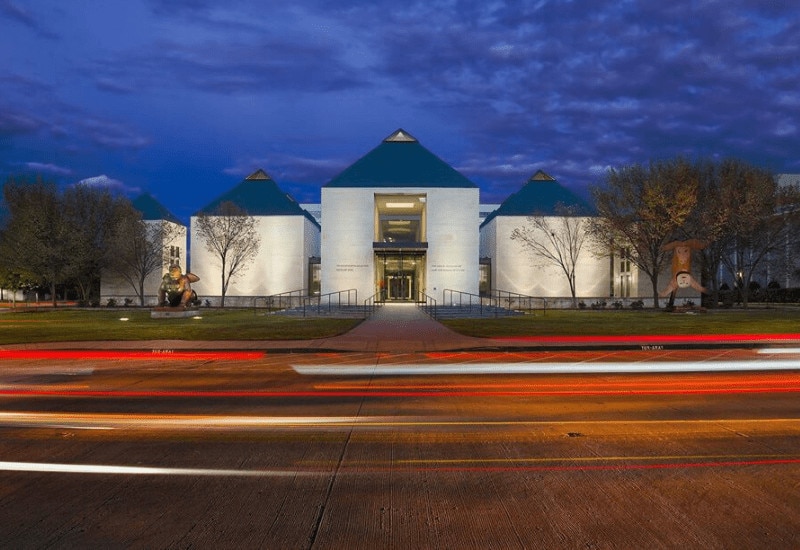 Get Down at the Oklahoma Opry
And if you're looking for live music, specifically in the country or gospel varieties, be sure to check out the Oklahoma Opry, formerly known as the Rodeo Opry. Since 1977, the Opry has been providing some of the most fun family entertainment in Oklahoma. It's the perfect way to spend a Saturday night in the winter. You'll hear music from local entertainers across a wide variety of genres. Be sure to get there because seating is general admission and limited.
Enjoy a Wonderful Show at Michael Murphy's Dueling Pianos
If you're in Oklahoma City's Bricktown, this is one of the best spots, if not the best spot for live entertainment. This request-driven, live music event awaits you at Michael Murphy's Dueling Pianos. It's simple: You pick the songs, sing along, and hear some roasts along the way. If you're looking for something in more of an intimate setting, this is the perfect spot for a date. The entertainers are talented, know hundreds of songs, and will set the mood for a perfect evening. So grab a drink from the extensive beer and wine menu, sit back, and enjoy the show.
Get Contemplative at the Oklahoma City Museum of Art
With art in all kinds of mediums including the classics – oils, pastels, mixed, etc – you can also catch films, lecturers, and yoga classes at OKCMOA. OKC's museums really are magnificent and make a great winter date night option, especially if you're wanting to soak up some culture. Current exhibits include works by Abbas Kiarostami, glass works, and French art spanning a century from 1850-1950
Discover the Magic of the American Banjo Museum
Discover the wonder that is the banjo at the American Banjo Museum in Oklahoma City, where you can see over 400 instruments, recordings, films, and more as the ever-growing exhibit promises to chronicle the ongoing banjo history. If you love music and you love history, this combines the best of both worlds. It makes for a fun date night idea as you wind your way through the museum and see the incredible impact the banjo has made through the years.
Try Your Luck at Riverwind Casino
Casinos are always a fun idea, and, lucky for you, Riverwind Casino is one of the best in the nation. You and your date will love a night out here. There are hundreds of slot machines for you to choose from, you can hit the tables (including high-stakes rooms) for some of your favorite games, and you can even bet on horse racing. But Riverwind offers more than just gambling. Come for a fantastic meal at any of Riverwind's several dining options, including grab-and-go food and casual dining. There's also the Showplace Theater, where you can catch a show from some of the biggest names in entertainment.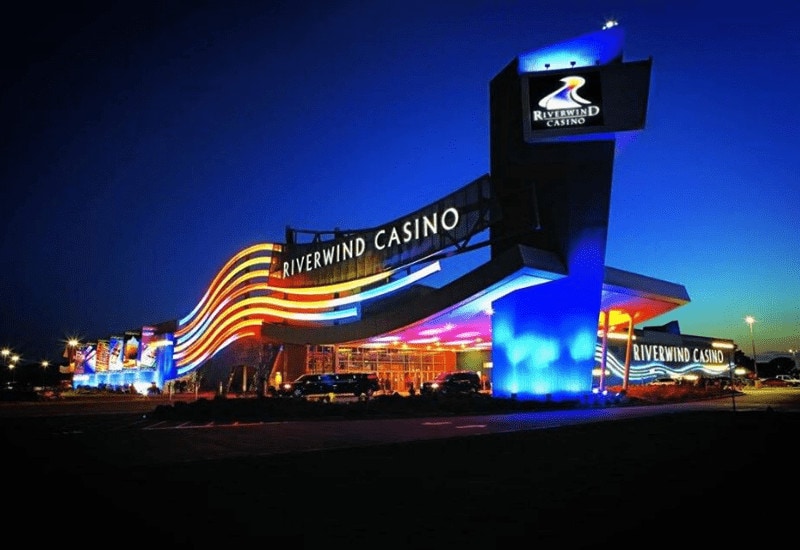 See the Wonders of the Science Museum Oklahoma
If you consider yourself more of a hands-on experience kind of person when it comes to museums, the Science Museum Oklahoma is just the place for you! Not only is it a great place for a date because there's a lot to explore, but there are also lots of exhibits to keep your brain juices flowing. Discover a world-class planetarium, the Oklahoma Aviation and Space Hall of Fame and so much more.
Pair Good Beer and Good Food at Bricktown Brewery
Good food and great beer always make for a great winter date night and Bricktown Brewery has amazing tastes on tap to make this a great night out. Start by ordering your favorite beer or trying something new. Bricktown offers IPAs, blonde and pale ales, fruit beers, dark lagers, and even specialty beers, so there's something for every tastebud. Once you've chosen your beer, grab a bite to eat with bar favorites like pizza and wings. Good food makes for a great date night and you can't go wrong here.
Enjoy Sipping Wine at Put a Cork In It
Another Bricktown experience in Oklahoma City, Put a Cork In It is a great place to have a tasting and plan your next adventure. Whether you're a novice or a connoisseur of wine, this is a great spot for a date. The shop has award-winning, handcrafted wines that'll please your palate as you sip and enjoy a great night out. This is a very affordable date-night option and it's a way to enjoy an adult beverage without the hustle and bustle of going to a bar.
Enjoy Oklahoma-Produced Wine at Canadian River Winery
If you're looking for strictly Oklahoma wines, you'll definitely want to check out Canadian River Winery and its award-winning Chocolate wine. Located just south of Norman, this is the perfect winter venue for a fun game night, a bonfire, or a quiet, more romantic date. Not only will you enjoy some great-tasting wines, but there's also a certain satisfaction you'll get from knowing you're enjoying something grown and produced right here in Oklahoma. (Looking for more great wineries in the OKC area? Check out these 3!)
Get Lost in the World of Books at Full Circle Bookstore
As the largest independent bookstore in Oklahoma, Full Circle Bookstore, will have you oo-ing and ah-ing as you cozy up to find some new reading material. What better way to enjoy a winter date night than getting lost in the marvelous world of books at this Oklahoma City institution? No matter what genre you're into, Full Circle will have exactly what you're looking for. You can grab a stack of books and enjoy a meal at the store's Garden Cafe.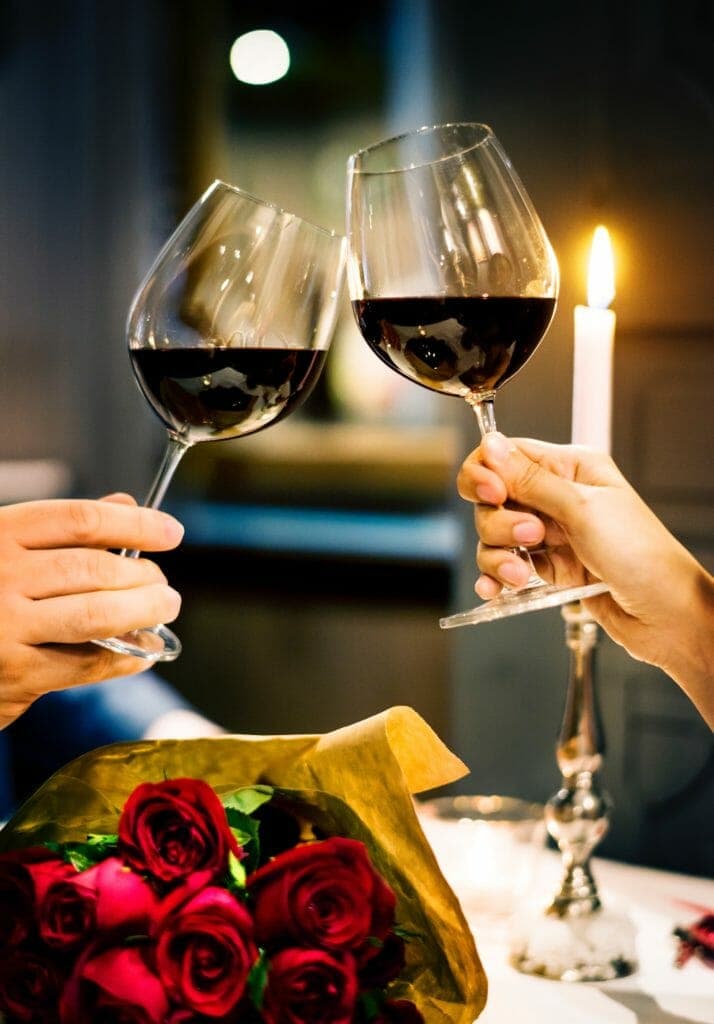 Cap a Perfect Date Night at Roxy's Ice Cream Social
Summer is usually when you scream "ice cream", but with seasonal flavors that include vegan options, Roxy's Ice Cream Social is the right treat all year long. You make think ice cream and winter date night don't go together, but they actually make a great combination. With a menu that includes ice cream floats, classic ice cream flavors, cookie sandwiches, and more, a trip here can be the cherry on top of a great date night.
Get in the Spirit at an Oklahoma Sporting Event
Whether you're a Sooner Super Fan or looking to catch a game if you're in town, University of Oklahoma sports have got you covered. You won't be able to see a football game in the winter in Norman, but what you can watch are basketball and wrestling. The Big 12 Conference features some of the best teams in the nation and if you're lucky, you might catch a game where Oklahoma plays Kansas, Texas, or Baylor. Likewise, the Big 12 is renowned for its top-notch wrestling programs and a wrestling meet between two of the conference's programs is always fun to watch.
Embrace the Arts at the Weitzenhoffer Family College of Fine Arts
Dance, drama, music, and musical theater are calling from Weitzenhoffer Family College of Fine Arts at OU – and you definitely don't want to miss it! Come watch exciting, live productions that encompass a variety of genres. Come watch choreographer showcases, operas, period dramas, and so much more.
Enjoy an Exciting Show at the Sooner Theatre
Local talent and national musicians, paired with gorgeous architecture, make the Sooner Theatre a must-see. If you're looking for a date night idea that goes beyond just going to the movies, this is the perfect spot. It's a great place to laugh, cry, smile, and just enjoy your time together. Past shows have included the Wizard of Oz, the Rocky Horror Picture Show, and Little Shop of Horrors, so you'll be able to see Broadway-quality shows.
Soak up Natural History at the Sam Noble Museum
Natural history is interesting and beautiful and you can get a great dose of it at the Sam Noble Museum, right on the OU campus! Check out the Hall of Natural Wonders, where you can see lifelike dioramas, or the Hall of Ancient Life, which highlights how Oklahoma formed through the last Ice Age. If you love state history, stop by the Hall of the People of Oklahoma, where you can learn all about the history of the state and the famous folks who have lived here. There's something for everyone, so don't be afraid to stop here for a night of exploration.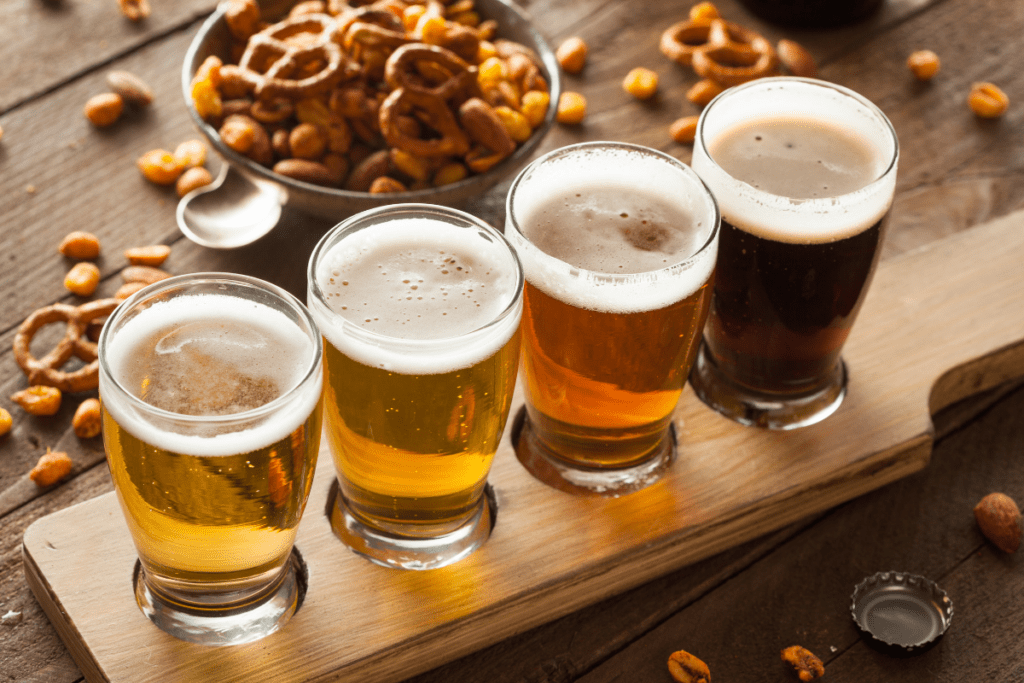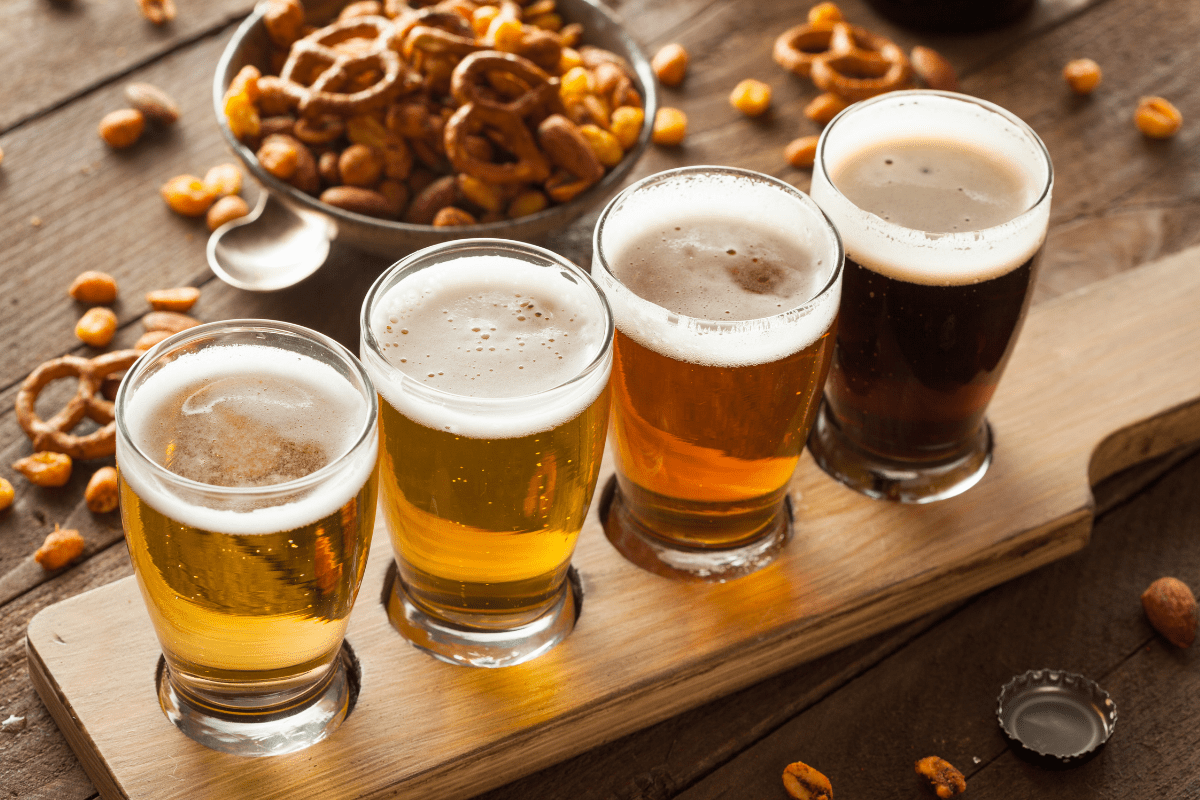 Learn All About Art at the Fred Jones Jr Art Museum
Did we mention that Norman and Oklahoma City have a lot of museums? An impressive collection of French impressionism, among other great collections and exhibits, is calling you from the Fred Jones Jr Museum of Art, right in Norman. The museum has been open since 1936 and features more than 17,000 pieces of art, including impressionist paintings and Native American art.
Learn About Oklahoma's Rich History at the Oklahoma Historical Society
Oklahoma's history is rich and unique and you can visit the Oklahoma Historical Society, a masterpiece of history and beauty designed to showcase the uniqueness that is Oklahoma. You can learn all about the Sooner State's history of culture, commerce, aviation, sports, and so much more. No matter if you're a native Oklahoman or just visiting, museums are always a good time and perfect for date night adventures.
Warm Up By Grabbing a Cup of Coffee
A cold winter night calls for a hot cup of coffee and Norman has a lot of great spots where you can get your Cup o' Joe. Since Norman is a college town, early-morning espresso shots and late-night trips for caffeine are a way of life among college students. Try Michaelangelo's for its intoxicating offerings of coffee, chocolate, and wine. Stop by Cool Beans for coffee roasted right in Oklahoma City. Or stop by Yellow Dog Coffee Company for locally sourced, craft coffee drinks.
Treat Yourself To a Romantic Dinner in OKC
What's a perfect winter date night without the perfect romantic meal? With dozens of options, breweries, and just about everything in between, Oklahoma City has you covered if you're looking to enjoy a special night on the town. Wondering where to get a romantic atmosphere and delicious bite to eat for your winter date night in OKC? Check out the 12 Best Romantic Restaurants in OKC.
Spend a Special Evening at a Romantic Restaurant in Norman
Oklahoma City has plenty of great romantic restaurant options, but Norman has some wonderful places to eat as well. Don't miss out on experiencing one of the 12 best restaurants in Norman for your winter date night.
Get our free ebook guide to the best things to do in Norman and OKC. The best activities, restaurants, museums, events, views, and much more!
Click here to request the guide.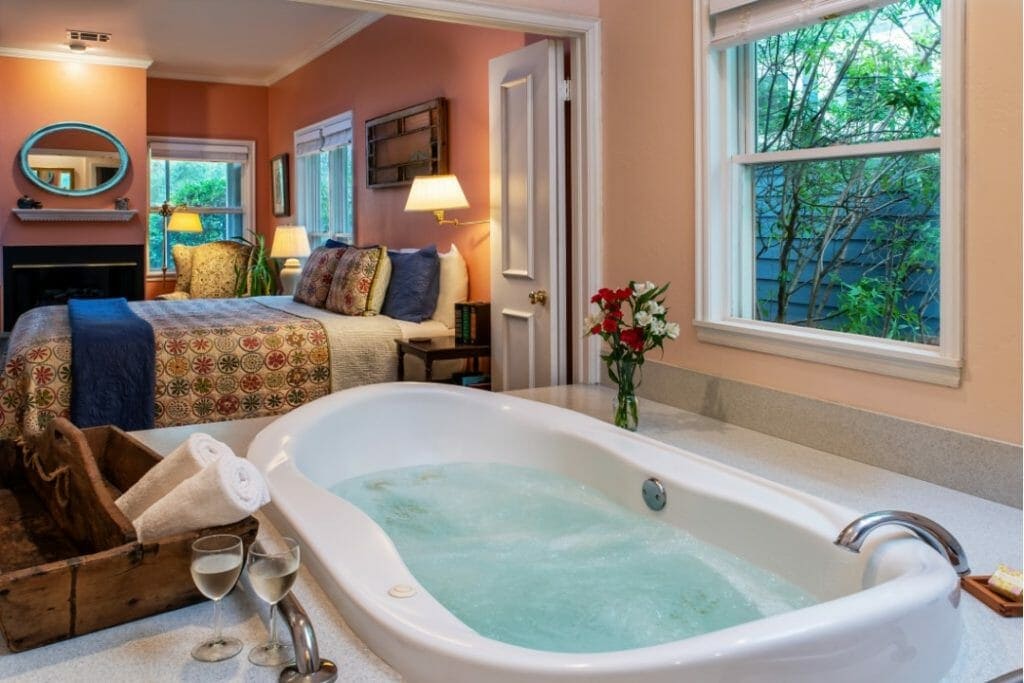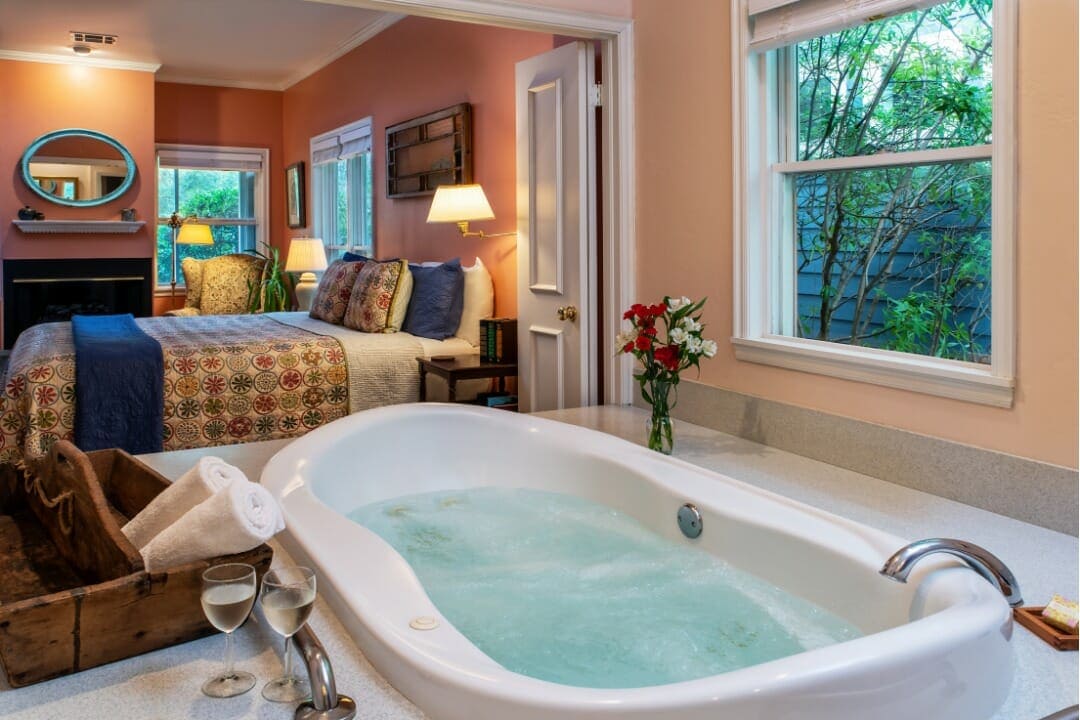 Want to Take Your Winter Date Night Up a Notch?
As you can see, Norman and Oklahoma City offer dozens of great options if you're looking to get out for a romantic evening in wintertime. No matter what you like to do, OKC and Norman have plenty to accommodate you whether you're looking to go all out for a romantic evening or you're looking for a quiet, more intimate place to spend time. If you want to kick things up a notch, why not plan a romantic getaway? Plan a romantic getaway at a gorgeous bed and breakfast, where you can snuggle up in front of a roaring fire, soak in a tub built for two, and enjoy a glass of wine, homemade cookies, and a gourmet breakfast. We'd love to have you stay with us and experience the cozy atmosphere at the Montford Inn! Check out our rooms and availability and start planning your winter date night in OKC right now!