Let's face it: sometimes when winter rolls around, we hunker in, trying to avoid the weather or simply not realizing how many great activities are planned for the cooler months.
But in Norman, Oklahoma there is no shortage of winter things to do, from Christmas celebrations to art shows, and more. So whatever you're looking for as you get out and about, have a romantic getaway, or spend time in Norman, you'll find great things to do this winter!
Get our free ebook guide to the best things to do in Norman and OKC. The best activities, restaurants, museums, events, views, and much more!
Click here to request the guide.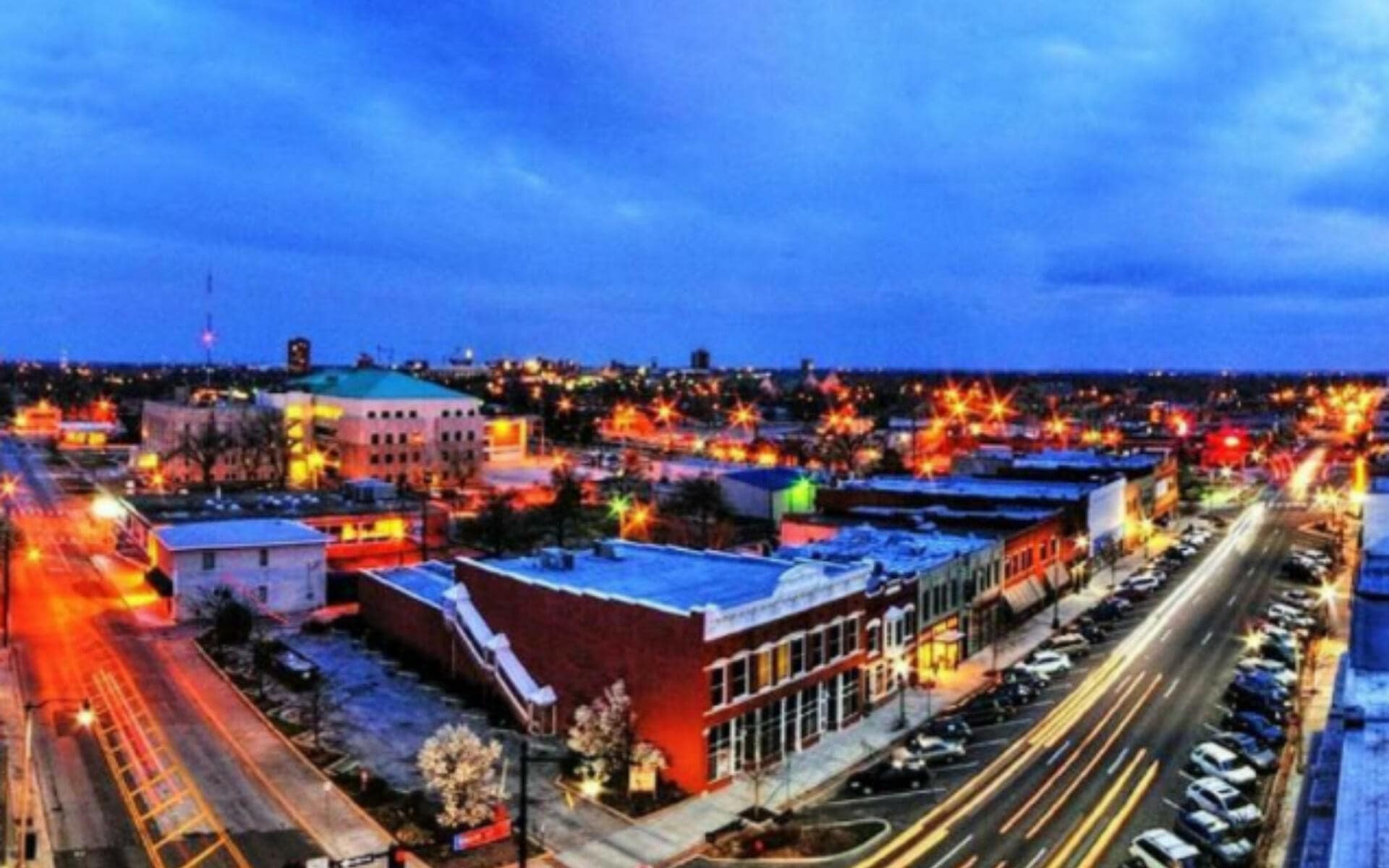 BEST Winter Things to Do in Norman OK
If you're looking for things to do this winter in Norman OK, we've got you covered. Here are just a few of our favorite winter things to do in Norman…
See the Downs Family Christmas Display
For more than a decade, the Downs Family has made the holiday season extra special in Norman.
The Downs family uses miles of light strands (and thousands of bulbs) to create an amazing light display each year in Norman. After retiring in 2007, the patriarch of the family, Chuck, used his engineering prowess to tackle Christmas light displays at his home.
Getting the display up and running takes about a month and is fully synchronized to music. There is no cost to visit the display, but donations are accepted and all of them are donated to the Regional Food Bank of Oklahoma.
Soak Up Culture on the 2nd Friday Art Walk
Winter doesn't shut down the art scene in Norman!
Second Friday Art Walks continue throughout the winter. Whether you are into music, dance, or art, you'll find something to love at 2nd Fridays – hosted on the second Friday of each month!
You'll also get to explore Norman and its great history and community love. Food trucks are also featured, so be sure to stop there and at other local spots for some tasty food and drinks.
Watch Winter Sports at the University of Oklahoma
Make no mistake, football is king at the University of Oklahoma. But during the winter months, there are plenty of exciting sports to go and watch on campus.
If you're a basketball fan, be sure to catch a men's basketball game at Lloyd Noble Center. The Sooners make regular appearances in the NCAA Tournament and if you're lucky you may catch a game against a powerhouse like Kansas or an in-state rival like Oklahoma State.
Oklahoma's women's gymnastics is a national powerhouse that's fun to watch too. In the last nine years, they've won six national championships, including one in 2022!
Oklahoma's wrestling team is always exciting to watch as well. The state of Oklahoma is a hotbed for wrestling and the Sooners have one of the oldest programs in the nation with multiple national titles and rich history.
Each team has a Twitter and Instagram account (available on the individual team pages) if you want to follow one team closely.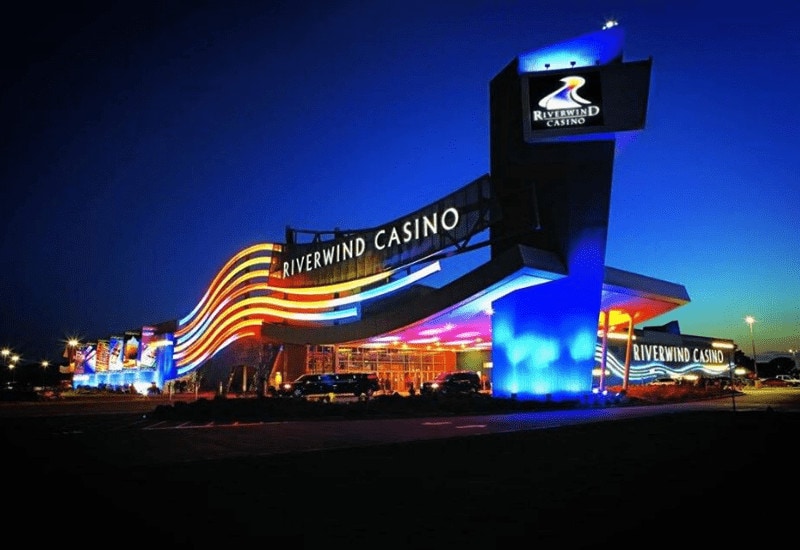 Try Your Luck at Riverwind Casino
The Norman and Oklahoma City area has several great casinos if you love slots and table games, but Riverwind Casino is one you'll want to check out!
With more than 2,700 electronic games, off-track betting, and table games, you've got plenty of gambling options to choose from. With so many bells and dings and whistles, you might have some trouble deciding what to play first.
Once you're done trying to win a jackpot, choose one of Riverwind's many dining options. You'll find just about any kind of food you're looking for and you can relax with a good meal and a cocktail.
Get Into The Holiday Spirit With A Tree Lighting Ceremony
For more than 20 years, Norman's Andrews Park has been the place to get into the holiday spirit.
Andrews Park hosts an annual tree lighting ceremony that is one of the local highlights of the holiday season. In past years, Santa Claus has made an appearance for photo ops and there are also moon bounces, cookies, hot chocolate, and much more.
So bring the whole family and get into the Christmas spirit. There's something for everyone to enjoy here!
Attend a Winter Wind Concert Series Show
Winter is the perfect time to have a little music in the air!
Select winter dates in Norman are a great time to have a listening room experience with some of the best singer/songwriters from across the country.
With multiple concerts to choose from, you're sure to find something that will leave your foot tapping. Concerts are limited to a select number of people for a closer experience with the performer.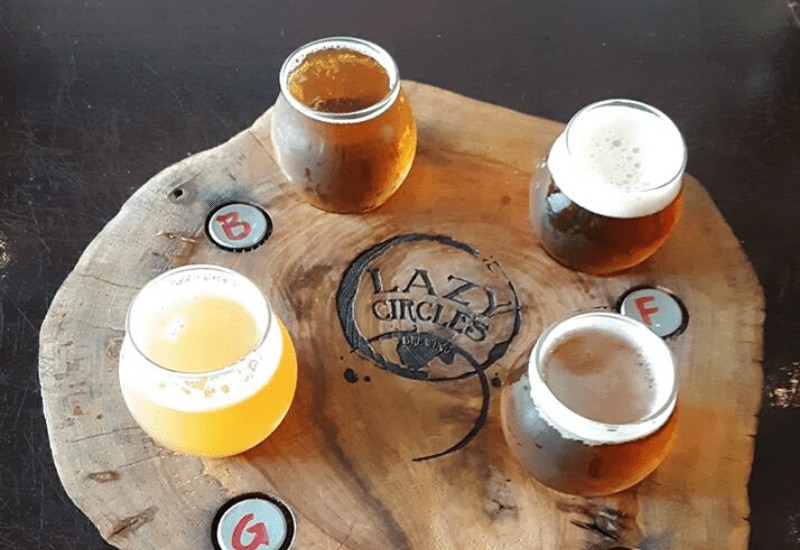 Check Out The Local Craft Beer Scene
A cold beer is always great on a hot summer day, but don't let winter weather stop you from enjoying the tremendous craft beer scene in Norman and Oklahoma City during the winter.
If you're looking for tasty brews in Norman or OKC, you don't have to go very far. Breweries are located all over both cities and any brewery you visit will have a delicious, handmade local beer.
No matter if you're looking for a lager, a pilsner, an IPA, or even a hard cider, these Oklahoma breweries have it all. You can visit them to get their signature brews on tap or you can find some of them at your local stores.
Just as many of them have special fall beers, they also brew special winter beers, so if you're trying to beat a winter storm, head into a local brewery, pull up a chair, and relax with a delicious beverage.
Take Part in a Christmas Day Feast
If you are away or without family for Christmas, or if you're looking for a unique way to celebrate Christmas, check out the Norman Christmas Day Community Dinner.
"No one should eat alone on Christmas Day" is the dinner's motto, with the dinner served every year since 1987 and it's growing each year.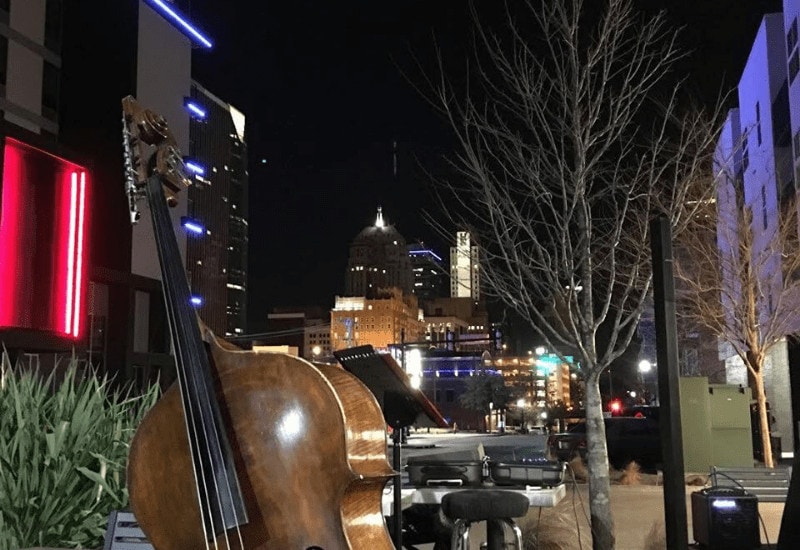 More Winter Things to Do Near Norman in OKC
If you're looking for more winter date ideas in OKC or things to do with the family, here are a few of our favorite winter things to do in OKC…
Catch an Oklahoma City Thunder Game
On the subject of sports, if you're a big sports fan you can't go wrong with catching an Oklahoma City Thunder in the winter.
Though the franchise has only been in Oklahoma City since 2008, numerous superstars have graced the floor at Paycom Center including Kevin Durant, Russell Westbrook, James Harden, and Paul George.
Even if you're not a huge hoops fan, a night at the arena is a night well spent. You get to watch some of the best basketball players in the world, eat tasty treats like hot dogs and popcorn, and bask in the atmosphere of an NBA game. It doesn't get much better than that!
Let Your Creativity Flow at Paint N' Cheers
Located in Oklahoma City's Plaza District, this is the perfect way to spend a winter's night!
At Paint N' Cheers, you can gather together with friends and family, grab your favorite beverage, socialize with other painters, and try your hand at creating your own artistic masterpiece.
It doesn't matter if you can't draw a lick or you consider yourself an artist, this is a perfect event if you're looking to unwind. At the end of the night, you'll have a beautiful piece of art you can call your own and you can hang it on a wall at home.
Cut a Rug at the Ballroom Dance Club
If you love to dance, winter is the perfect time to bust a move in the Norman area.
Head to the Ballroom Dance Club of Oklahoma City and come ready to dance! Located in the Springdale Shopping Center, the center's raised wooden floor is perfect for dancing.
The club's schedule of dances for the rest of the year includes the rumba in November and swing in December, so you can come and learn a new dance and spend time out of the winter cold dancing the night away.
Have More Holiday Fun at Downtown OKC in December
If you're looking to experience even more holiday magic, Oklahoma City's Downtown in December is an experience you don't want to miss.
OKC's annual winter extravaganza runs from early November to almost the end of January and includes opportunities for holiday shopping, outdoor attractions, light displays, hot chocolate, other tasty winter refreshments and so much more.
Many of these awesome events are free and open to the public, so bring your family and soak up as much fun as you can!
Get our free ebook guide to the best things to do in Norman and OKC. The best activities, restaurants, museums, events, views, and much more!
Click here to request the guide.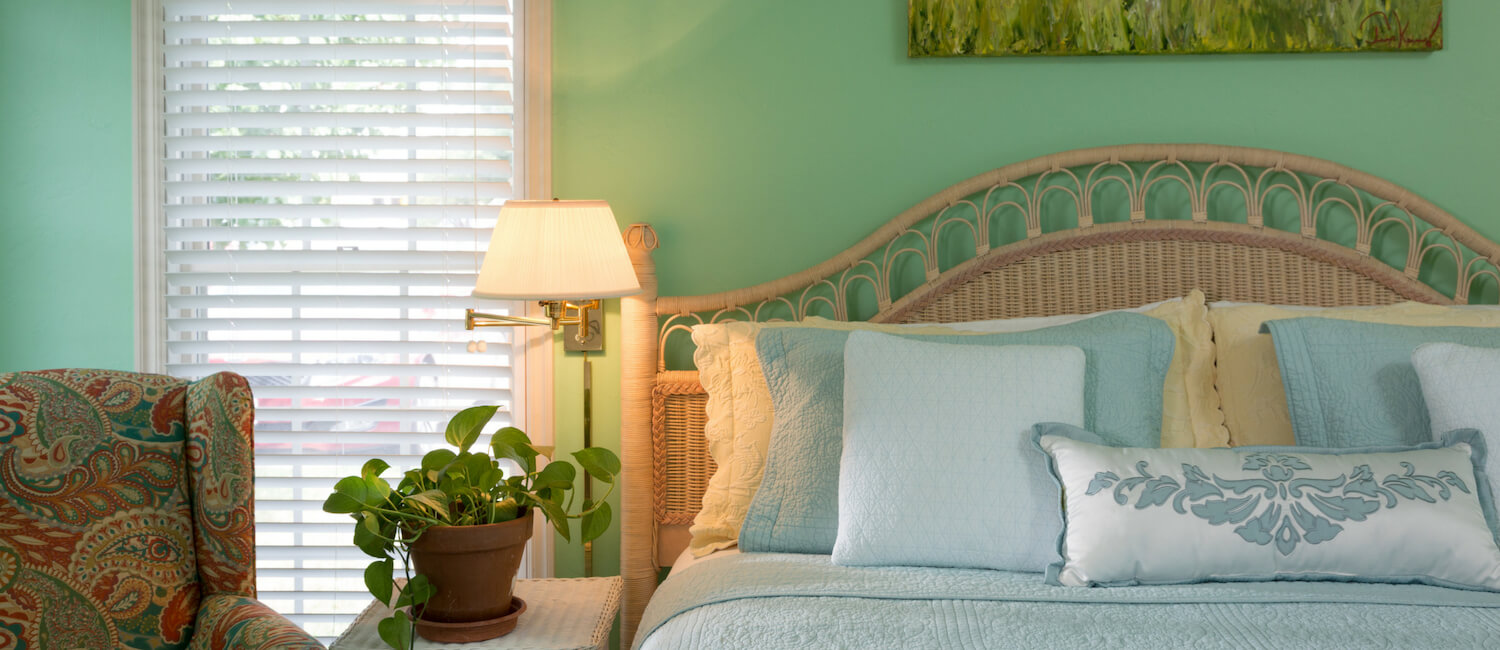 Plan Your Winter Trip to Norman Today
We love the winter in Norman, Oklahoma and we invite you to come spend part of it with us at the Montford Inn and Cottages, with cozy, roaring fireplaces and delicious breakfasts.
Your comfortable stay will only be enhanced by all the fun you'll have in Norman, Oklahoma City, and the surrounding area. Whether you want to get into the holiday spirit, watch a sporting event, eat at a local restaurant, or take in some culture, there's something for everyone to enjoy.
Winter may mean snow and colder temperatures, but that doesn't mean you can't have fun. So bundle up, get out of the house, and see all the fun that Norman and the surrounding area can offer you!